We are delighted to announce that the contents of a Shropshire country house has been consigned for sale, with the principal works appearing in The Autumn Auction on 16th September.
Given the vast majority of the works being sold have been in situ in this property since the 1930s it is not surprising they are disparate in nature and the sale encompasses many different categories. Highlights of the autumn sale include two 18th century paintings, both perspectives of Shrewsbury, the larger illustrated example being attributable to John Bowen (estimate £10,000-15,000), an 18th century oak dresser (£1,500-2,500), with unusual, carved panels and drawer/cupboard configuration and, as such, attributable to North Wales, and a pair of eye-catching glass vases with elephant head handles, attributed to Harrach (£300-500). Two 19th century Fijian throwing clubs were also found lurking in a cupboard, the larger carved example, which is illustrated, is estimated at £800-1,200. Highlights within the jewellery collection include; a single stone diamond ring (£6000-8000), a blue zircon and diamond bar brooch (£800-1,200) and an early 19th century rose cut diamond ring (£700-900).

Attributed to John Bowen (died 1773), to be offered in The Autumn Auction, 16th September, £10,000-15,000 (+bp)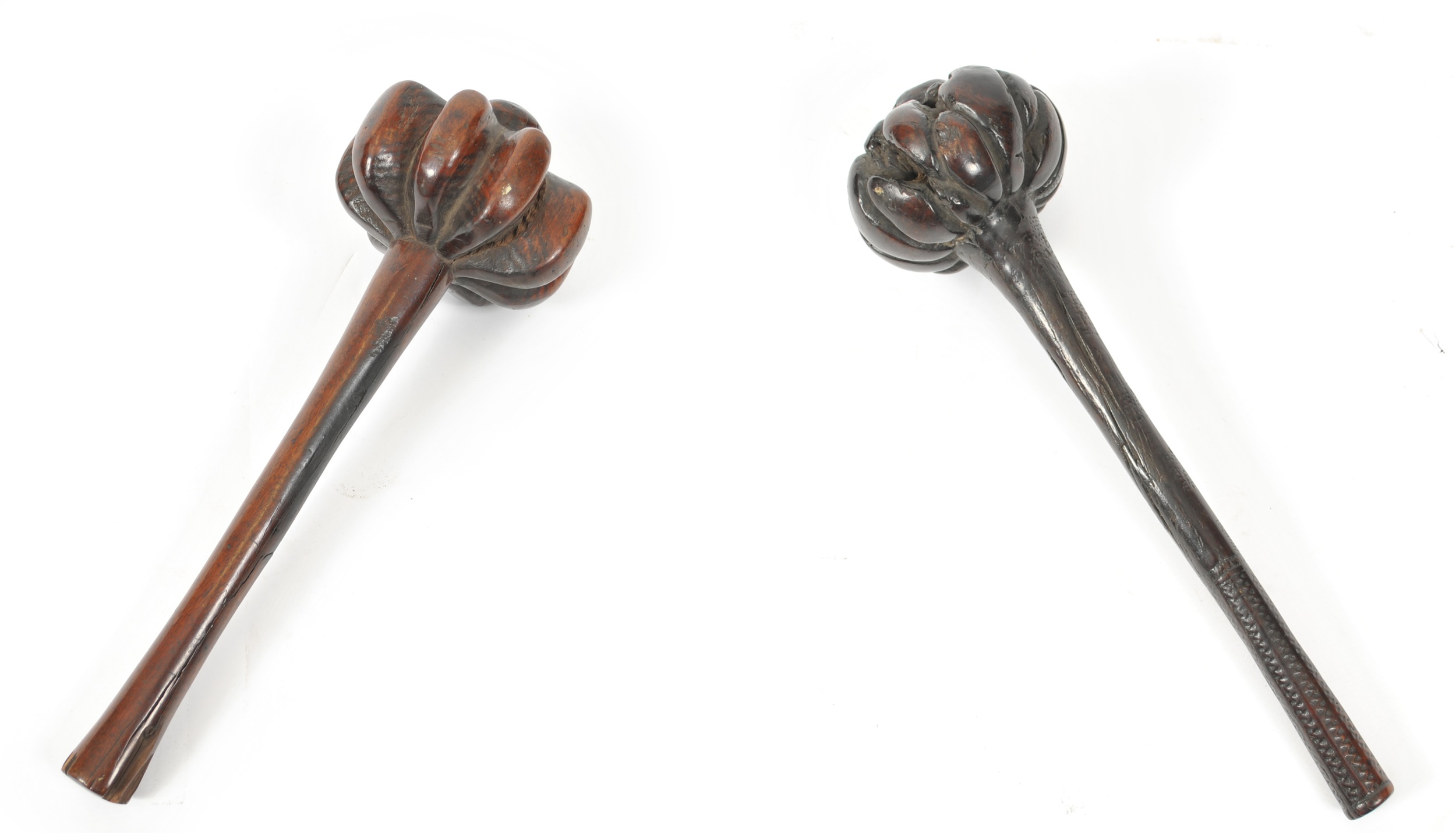 Two 19th century Fijian throwing clubs, to be offered in The Autumn Auction, 16th September, left: £200-300 (+bp), right: £800-1,200 (+bp)
The residual contents will be offered much sooner in the Antique and Interior Sale on the 15th of July. This sale also has an interesting cross-section of pieces, from a William IV truncheon and a 17th century, or later, engraved map of Shropshire, by Roger Montgomery to a Worcester factory porcelain tray, painted with a view of Hawkstone Hall and consequently of local interest (being the seat of the Rowland Hill family in Shropshire). This is lot 138 and is estimated at £80-120 (illustrated). Silver and jewellery to be offered in July include; a cased set of silver pip dishes, a cased suite of Zoltan & White silver gilt jewellery and an 18th century gilt metal chatelaine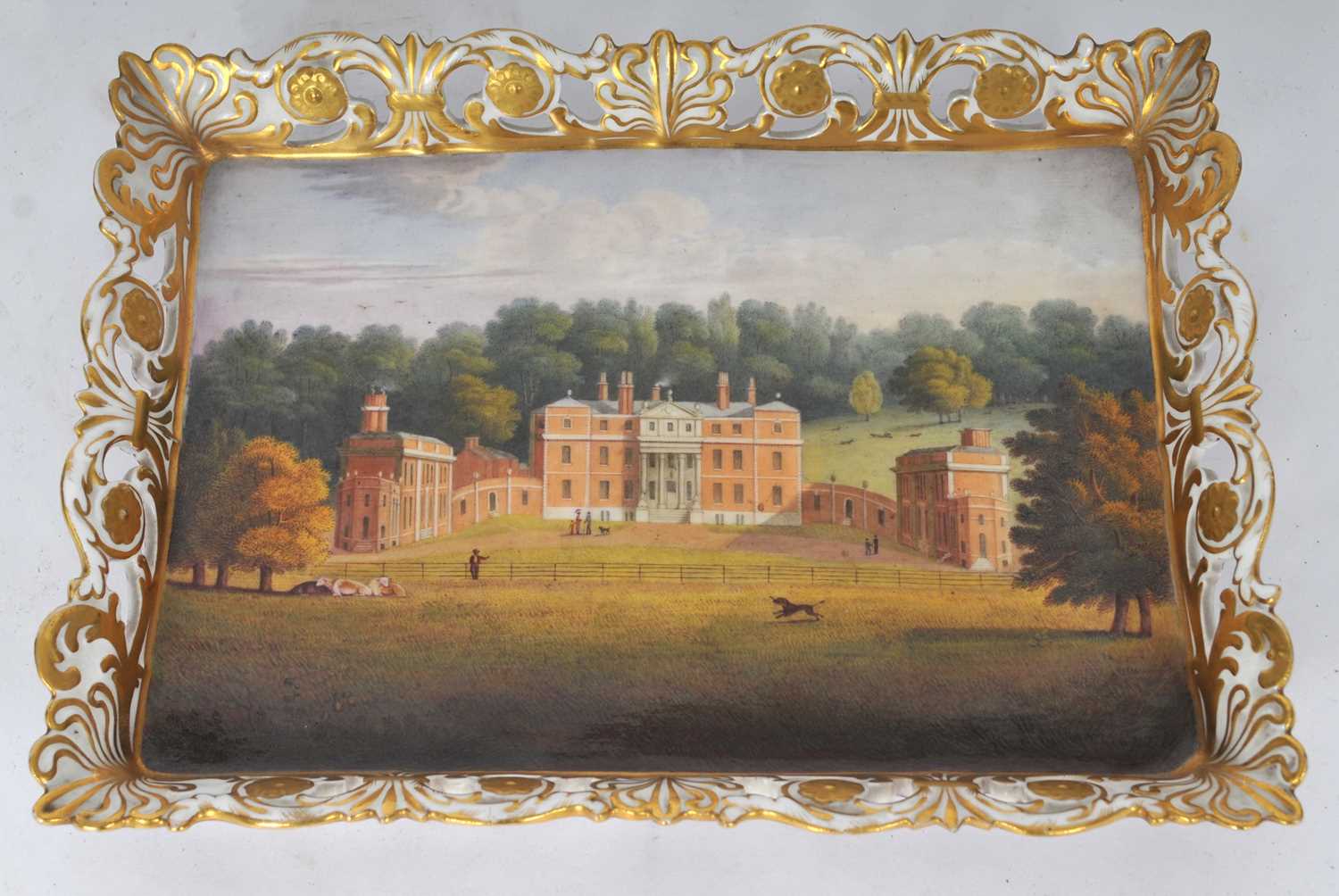 Lot 138, Antiques & Interiors Auction, 15th July, £80-120 (+bp)
To find out more about the collection contact Head of Fine Art Gerry Berwyn-Jones.
Email: gerry@hallsgb.com
Phone: 01743 450 700