The British pottery industry was as closely linked to the railways as it was the canals and the coal industry.  Communications between pottery factories and the coal mines, the clay pits and, ultimately, the retail shops that would sell finished wares was an essential network of waterways and railways from the 1750s to the 1930s.  But not all such routes were successful and one in particular was hardly ever used at all.  This was the Potteries, Shrewsbury & North Wales Railway which opened in 1866, designed to link Stoke-on-Trent with quarries at Nantmawr and Criggion.  It was an expensive undertaking but was never completed, the link between Shrewsbury and Stoke-on-Trent being unfinished.  In spite of this it was referred to locally as the 'Potts' railway, but poor revenues and neglect caused its demise and it closed in 1880.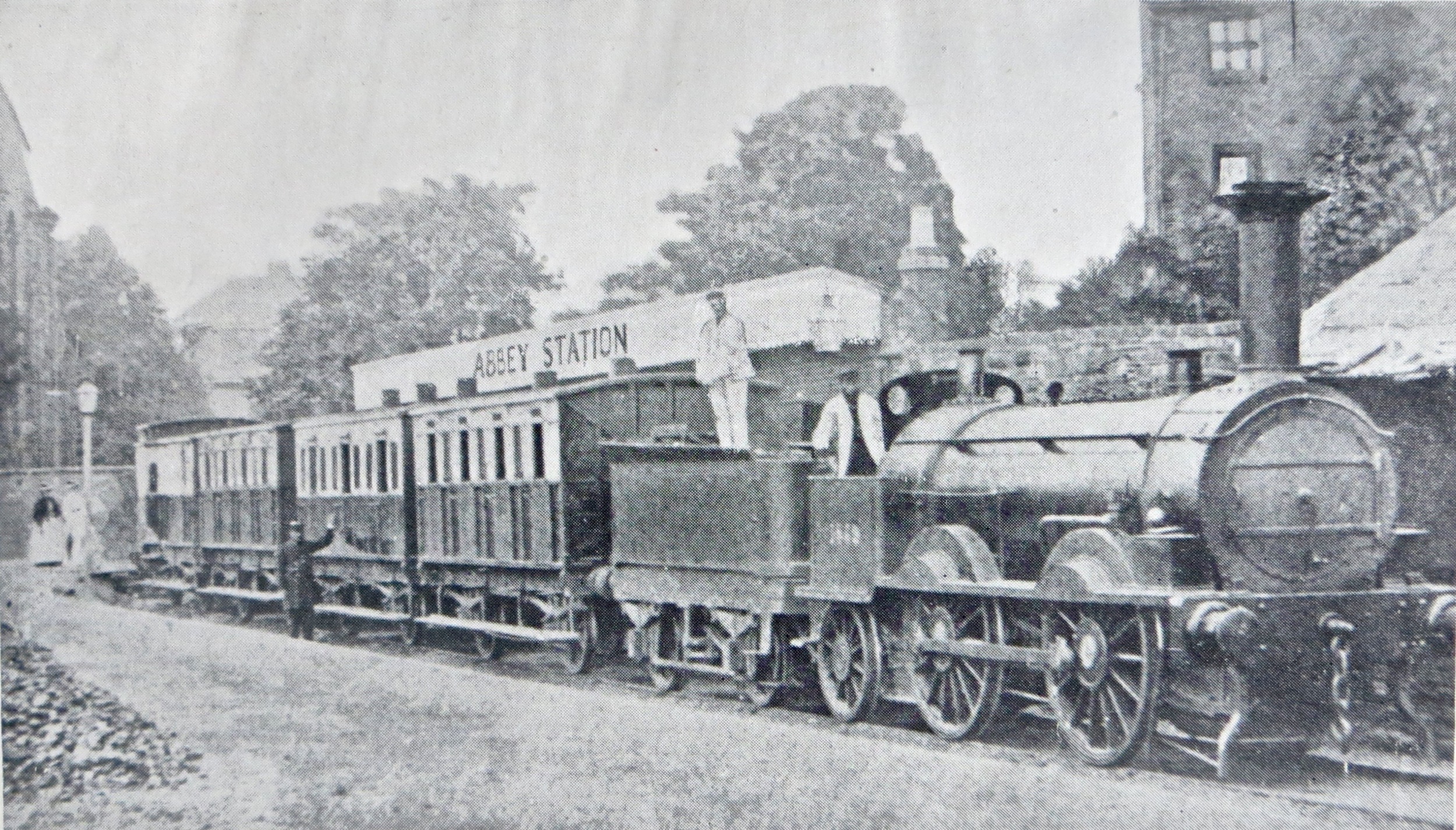 Potteries, Shrewsbury and North Wales train at Abbey Station, Shrewsbury, circa 1872
(Image source Harold Dalston, Railway Magazine)
The line was given a new lease of life, however, in 1911 when it was taken over by the Shropshire & Montgomeryshire Light Railway.  Although providing some passenger service, it was primarily used for transporting resources and, during the Second World War, munitions, as it's route included Nesscliffe where there was an ordnance depot.  Although the railway closed in 1960, the Shrewsbury Abbey site was retained as an oil depot until it finally closed in 1988.  However, the legacy of the line remains as a road in the vicinity of it was named 'Old Potts Way'.

A Shropshire & Montgomeryshire Light Railway trackside sign
Estimate £60-80
Apart from the name of a road, another piece of the S&MLR has come to light and will be offered for auction in January 2020.  It is a painted wood sign inscribed 'PLATELAYERS CABIN'.  A railway platelayer is an engineer whose task it is to inspect and maintain the track, the name being derived from an early form of pre-steam railway called a 'plateway'.  Platelayers in the 19th and early 20th century would usually look after a length of track around one to two miles and have a hut or cabin to shelter in.  The cabin was invariably trackside and would contain a chair and table and usually a small stove heater.  Many such huts still exist on the UK rail network although now largely disused.
---
Our first auction of 2021 will be the
Antiques and Interiors Auction
Wednesday 13th January

The catalogue will be uploaded the first week of January.
Keep an eye on our Forthcoming Auctions page or sign up to our email newsletter to have the catalogue sent straight to your inbox.
---