After a highly turbulent, changeable and distressing 2020 thanks to –dare we mention it- Covid-19, many of us marked the Christmas period under almost Cromwellian style measures. Oliver Cromwell famously rejected what he saw as pointless Christmas frivolity due to his Puritan beliefs, and believed that the day should be focused solely upon contemplating the birth of Jesus Christ, therefore banning decorations, festive foods, large gatherings and street celebrations.
Portraiture is always a staple and very popular area of the Paintings and Prints Department at Halls Fine Art and any portrait depicting a famous historical figure will attract attention. Oliver Cromwell is a significant name in Britain's history but also is strongly connected with Shropshire and its brutal Civil War past. One only has to note the names of some of Shrewsbury's famous hotels and pubs to see the remnants of past civil war loyalties or pay a visit to the many ruins of the county's castles that were deliberately slighted on Cromwell's orders in order to prevent them being used by any future royalist rebellion.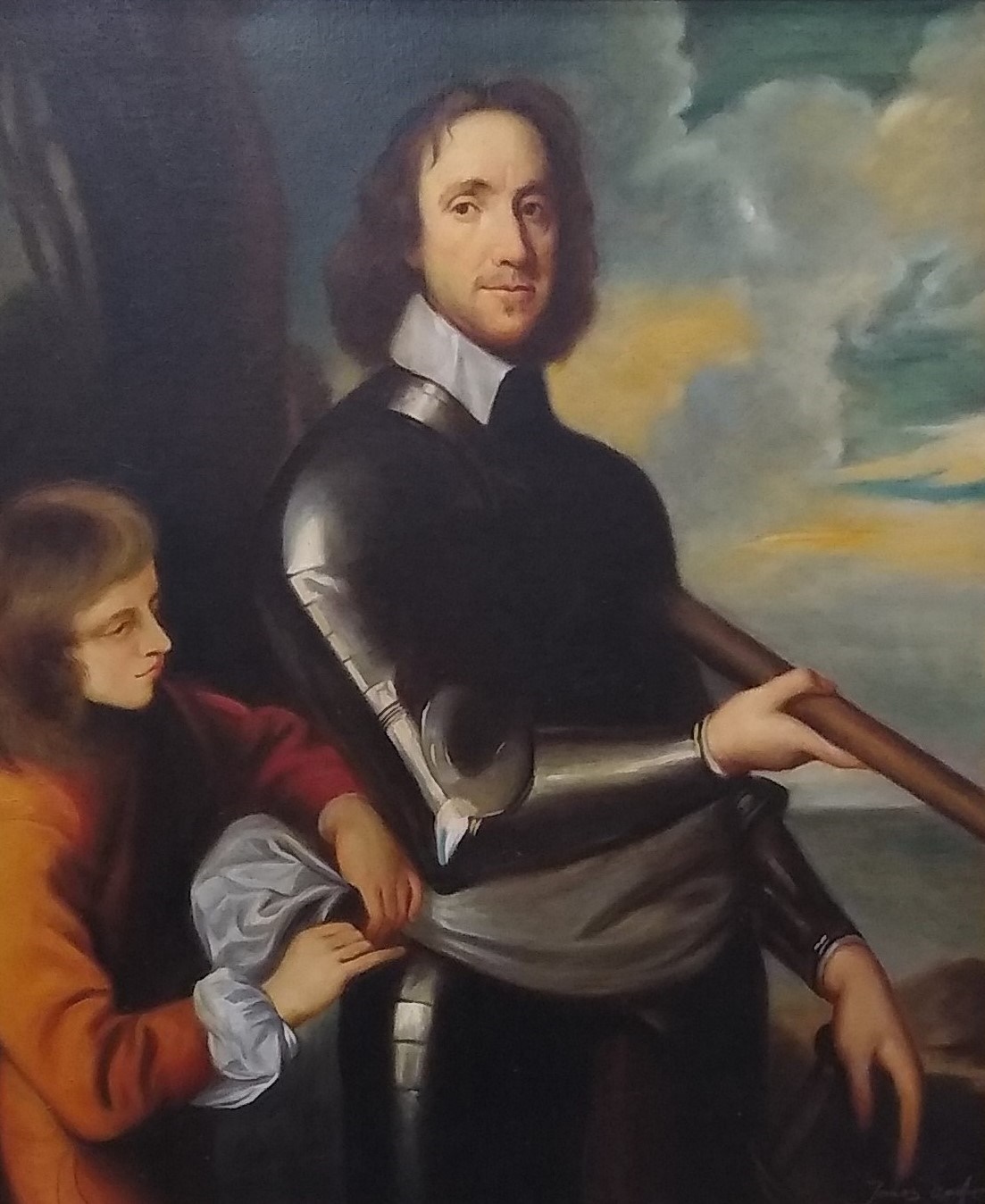 After Robert Walker, Oliver Cromwell and an Unknown Page
Interestingly despite Cromwell's rejection of royal supremacy and over-the-top elements of show, he did make full use of portraiture and evoked royal imagery in his own representations. He even commissioned works by court painters Sir Peter Lely and Sir Anthony van Dyck, both of whom famously created paintings for the royal house of Stuart whom Cromwell had just defeated. Cromwell famously asked for artists to depict him "warts and all" rather than classically idealised as was the norm for the rich and wealthy sitters. He would usually appear in armour to reflect his military successes, wearing a blue sash to show his rank and often holding a military baton.
Cromwell's official portraits were much copied and Halls Fine Art have consigned three works after some of his best known images.  Lot 128 recently sold for £650 in our in our Antiques and Interiors Auction 13th January, a version of Cromwell's arguably most famous portrait originally by Samuel Cooper, wearing his favoured armour, rather luscious flowing locks reaching down to his shoulder and topped off with a rather large wart at the top of his nose.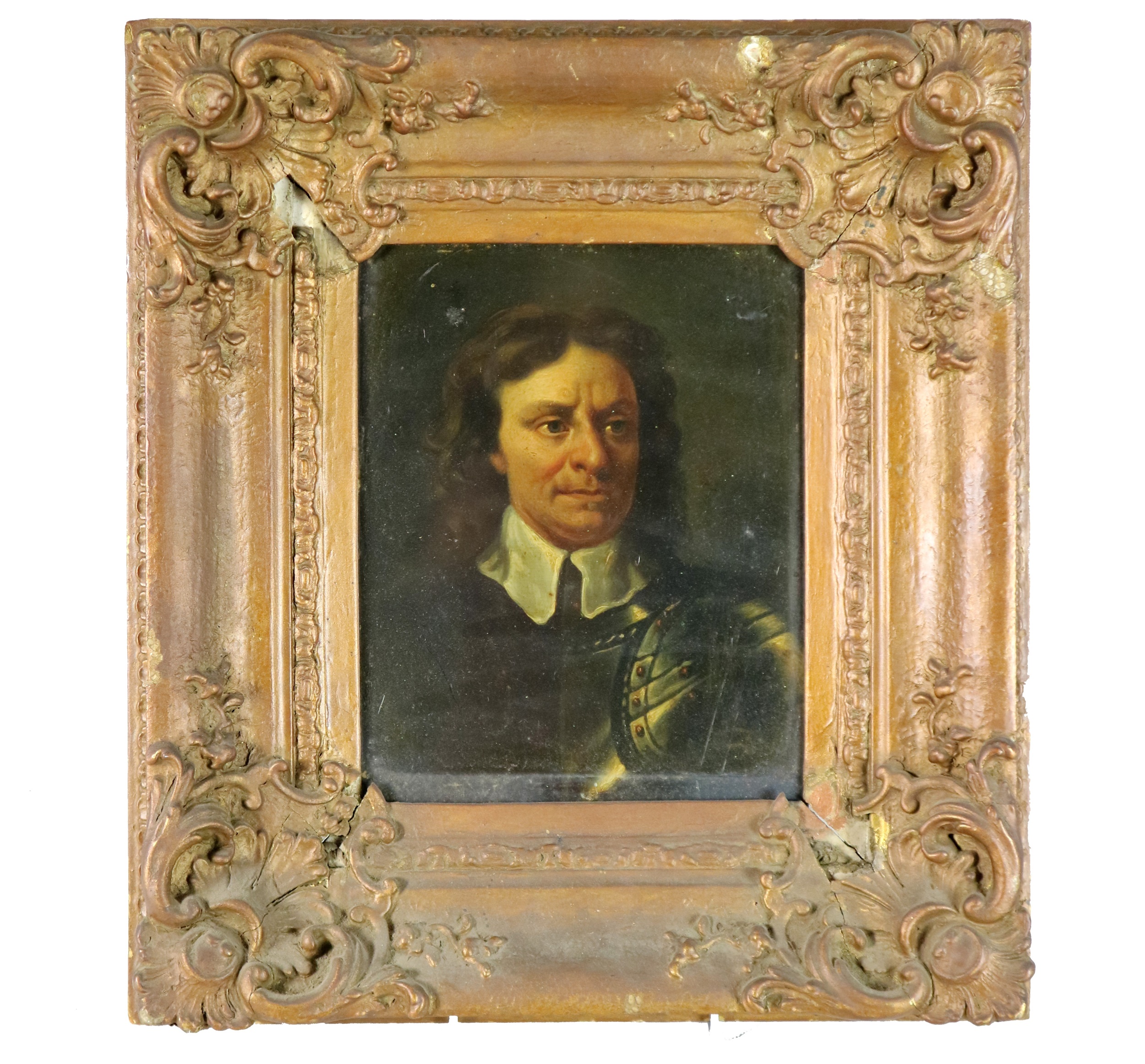 Lot 128: After Samuel Cooper, Oliver Cromwell in Armour (Antiques and Interiors Auction, Wednesday 13th January 2021 10.00)
Lot 143 of our 13th January Antiques and Interiors Auction is a painting after Adriaen Hannemann, showing a rather more imagined and youthful looking Lord Protector, tall dark and handsome with a rather proud and penetrating stare and wonderfully defined eyebrows that would make anyone jealous.  After a battle between commission bidders, telephone bidders and internet bidders it went on to sell for £270 to a very happy telephone bidder!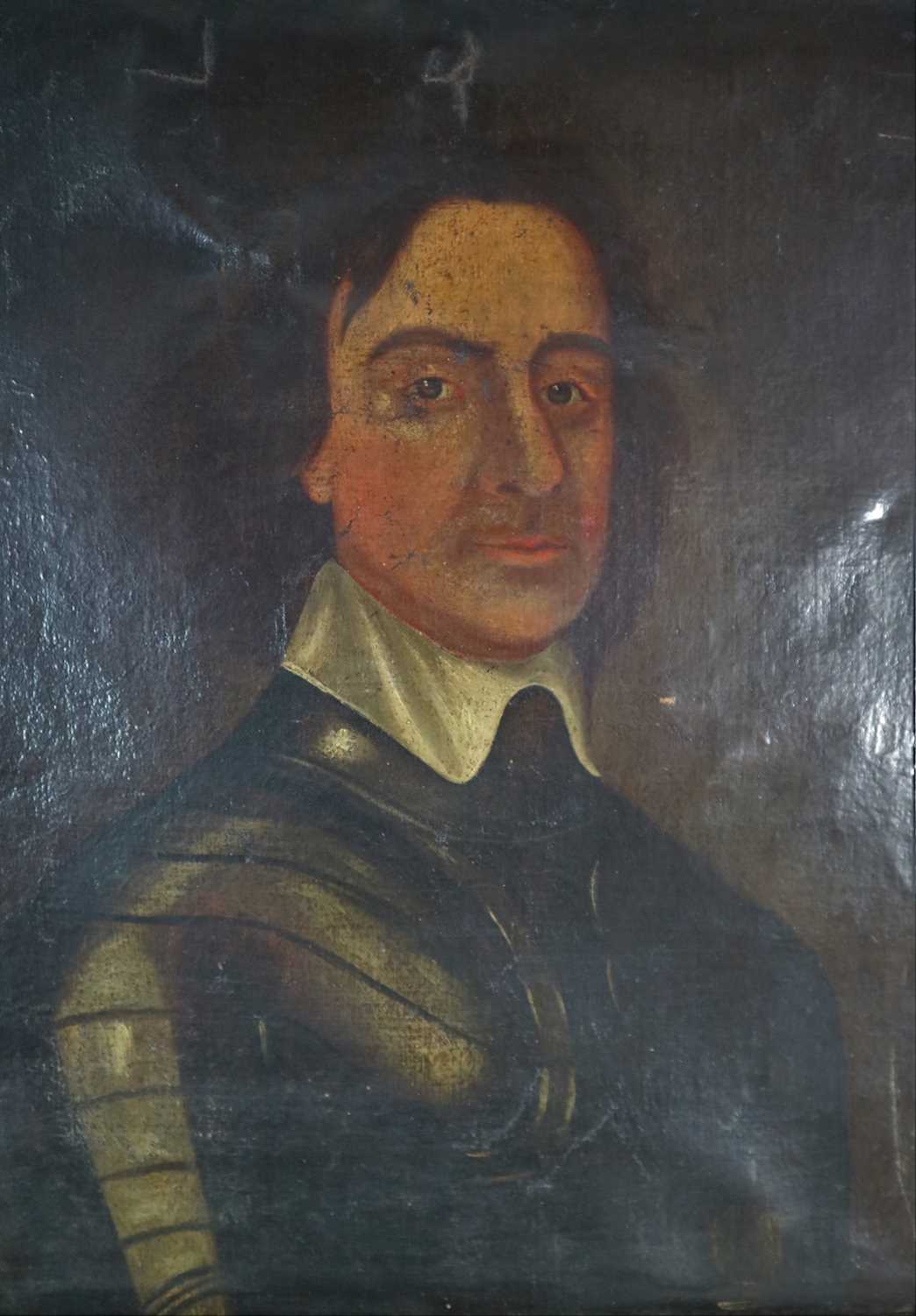 Lot 143: After Adriaen Hannemann, Portrait of Oliver Cromwell (Antiques and Interiors Auction 13th January 2021 10am)
Sold for £270
Look out for the February Antiques and Interiors auction when we will be offering the third portrait, a version of Robert Walker's 1649 portrait of Cromwell having his sash tied by an unknown page.
For further information or for a valuation of a portrait or painting please get in touch with our Paintings and Prints specialist Abigail Molenaar.
Abigail Molenaar
Paintings and Prints Specialist
Email: abigailm@hallsgb.com
Phone: 01743 450700
---
Antiques and Interiors Auction
Wednesday 13th January 2021 10:00



For further information about this auction please phone 01743 450 700 or email fineart@hallsgb.com