Militaria Auctions, Sales & Valuations At Halls
The Militaria Department at Halls Auctioneers have a wealth of experience of valuing individual items of wartime memorabilia and collections of historical military items from all over the world.

Whether you are a historian, museum, institutional collector, or simply have an interest in military history, you are sure to find something of interest at our auctions.
Here are the highlights from our recent online militaria auction:


 Lot 144 – A pair of Scottish basket hilts swords - £2,900 – Now is a good time to sell 18th-century and earlier Scottish basket hilts, given that the auction results have increased considerably over the past 5-10 years. Despite the poor condition, a pair is scarce and this lot benefited from good provenance (purchased from the dispersal sale of contents from Mallow Castle, Ireland.)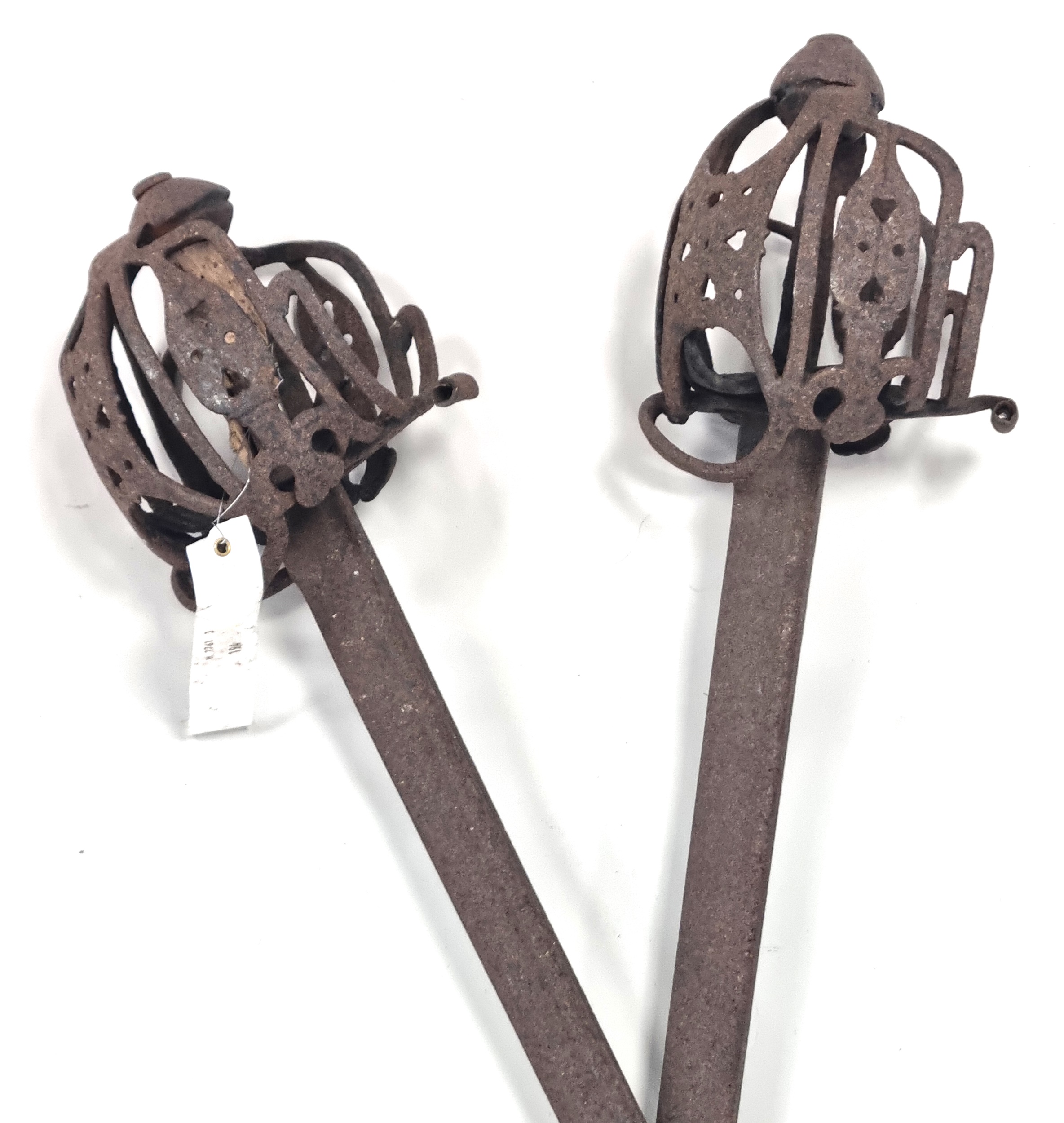 Sold for £2,900
Lot 144: A pair of 18th-century Scottish Basket-hilted swords with 35" blades,
hilts pierced with hearts and circles, overall lengths 102cm (covered in old rust, grips at fault/missing - sold as found)
Provenance: Mallow Castle, Ireland. Purchased at Mealy's Auctioneers on 5th April 2011.

VIEW LOT DETAILS
 
Lot 20 – A large RAF 'Scramble' bell - £2650 – Another very strong result, again despite a completely untouched and unpolished condition. The fact it retained some of the original red paint to the interior and was dated 1940 (Battle of Britain) would have no doubt helped the price along.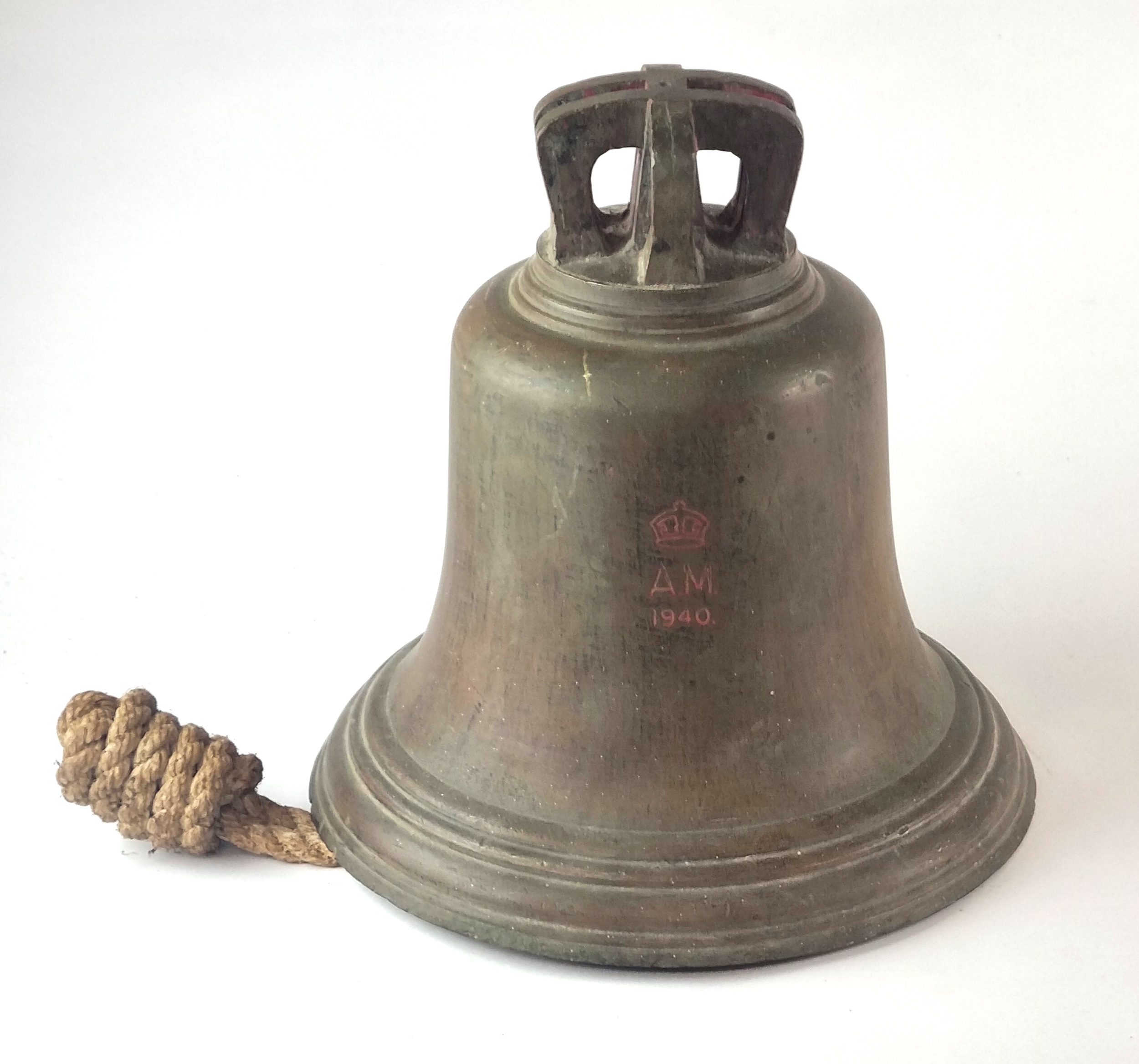 Sold for £2,650
Lot 20: A large Second World War Royal Air Force Air Ministry 'scramble' bell, dated 1940
marked with crown and A.M. 1940 to one side and 'A.T.W' with War Department Arrow to the crown top suspension,
with clapper and rope attached to the underside, with remnants of red paint, 34cm high


Lot 224 – A muzzle brake from a WW2 German Pak38 anti-tank gun - £1,600 – With little (if anything) to go on in terms of auction precedent, this lot was very hard to value but surpassed all expectations. I will probably never get the chance to handle one again!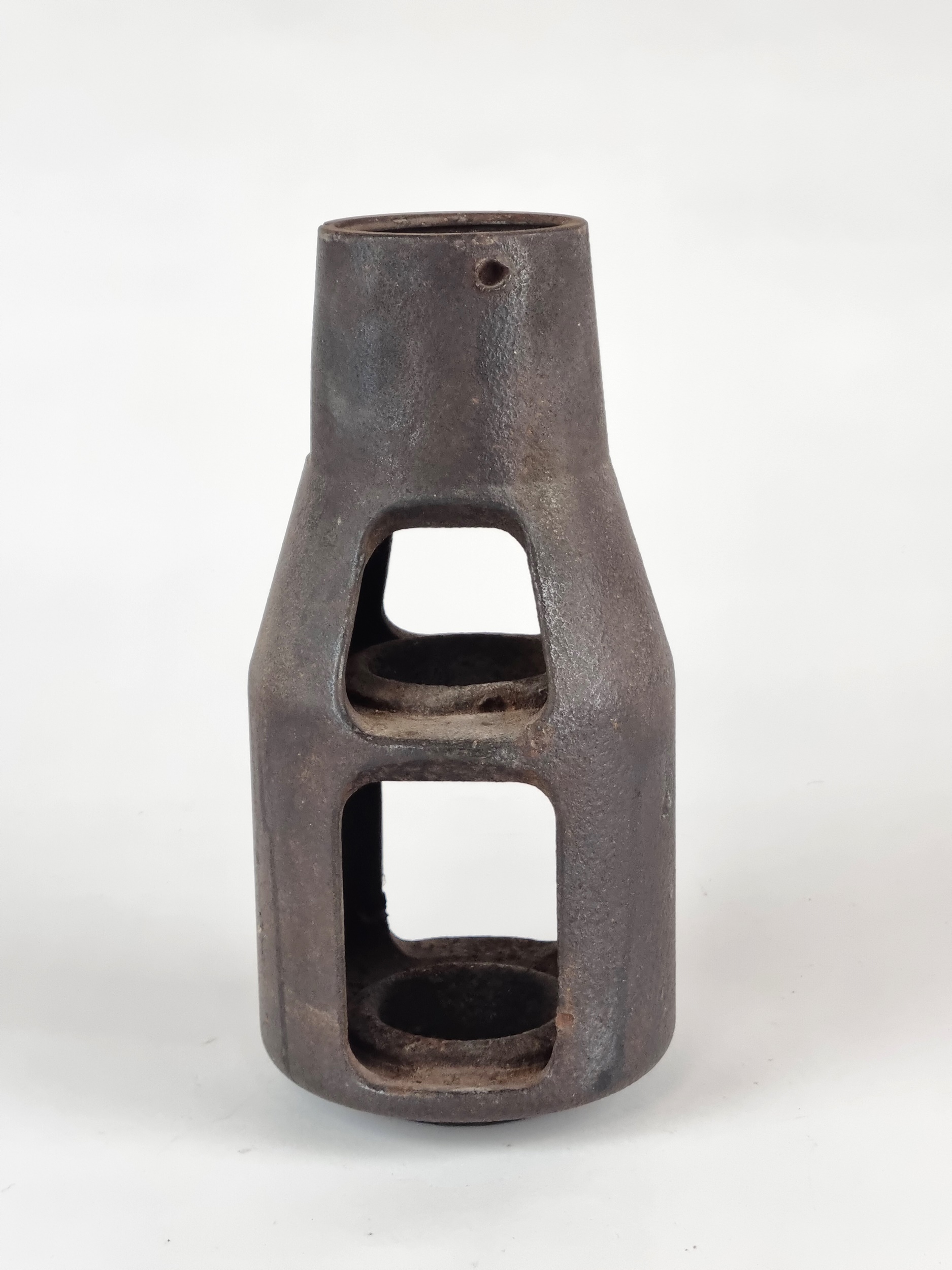 Sold for £1,600
A German Second World War muzzle brake for a 5cm PaK 38 anti-tank gun, 29cm high
The Panzerabwehrkanone 38 was developed in 1938, first used by German forces in April 1941 and remaining in service until the war's end.


 Lot 172 – A 1st Pattern Fairbairn-Sykes commando fighting knife, circa 1941 - £1,250 – Considered the 'Holy Grail' for many British commando knife collectors. This rare knife was handcrafted by Wilkinson to an exceptionally high standard, many features of which were sadly lost as the Second World War progressed and the later, more common, patterns of knife evolved.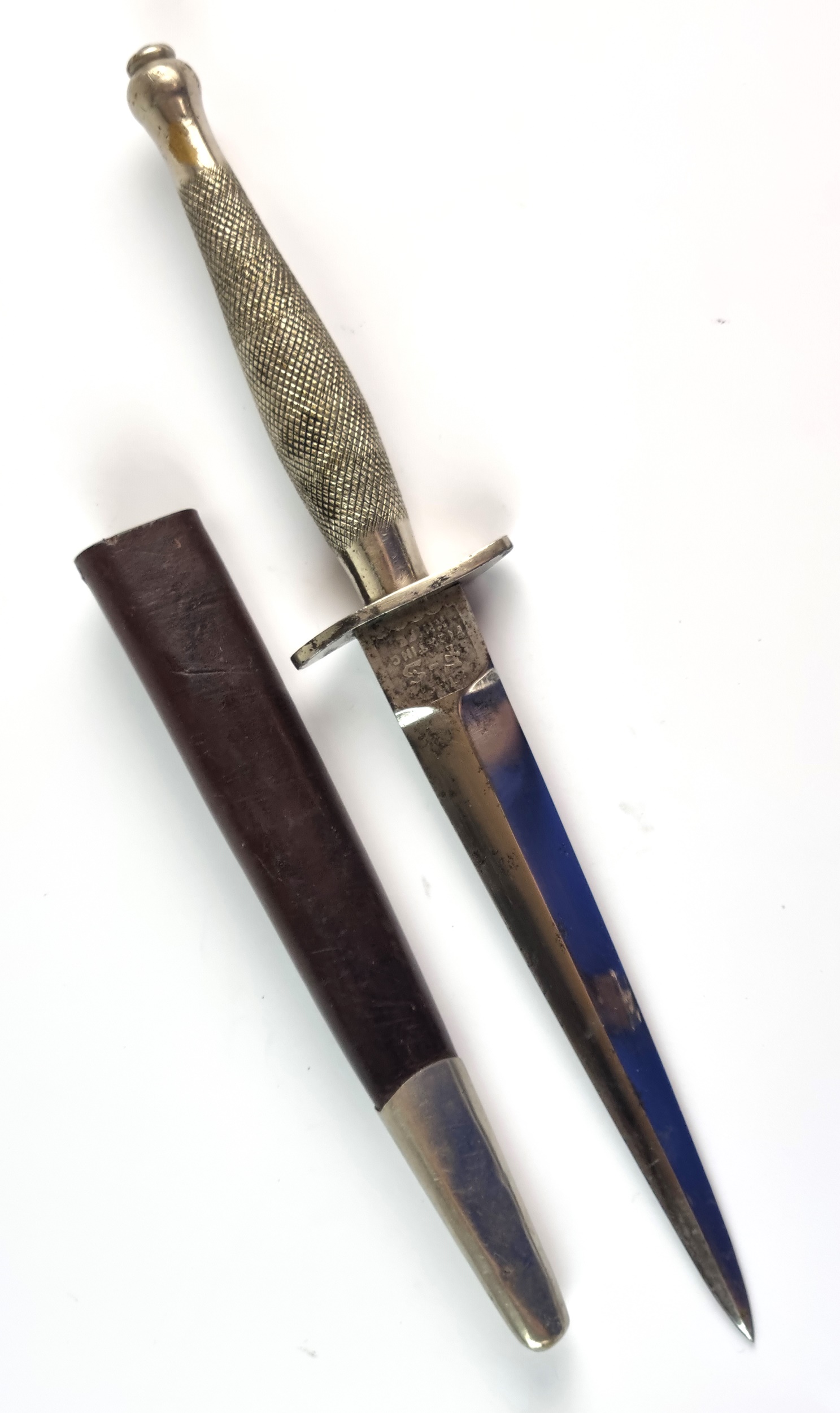 Sold for £1,250
A Wilkinson First Pattern Fairbairn-Sykes commando fighting knife, circa 1941
with a wavy standard 2" crossguard, the square 'tablet'-shaped ricasso etched with makers mark to one side and 'The F-S Fighting Knife' to the reverse,
shaped guard and knurled grip, in first pattern leather scabbard (missing upper rear portion and belt loop), blade length 16cm, overall length 28.6cm


 Lot 51 – A rare Boer War Ladysmith map and accompanying scrap album - £1,150 – This wonderful map was used and annotated by Captain Nevil Macready during his involvement in the Siege of Ladysmith with the 2nd Gordon Highlanders. The map shows the relevant positions of the besieged British troops at Ladysmith and surrounding environs and is accompanied by a scrapbook of contemporaneous newspapers and comical sketches relating to the Boer War.

Sold for £1,150
Second Boer War: A rare military map of Ladysmith,
inscribed in pencil 'O.C of Gordon' to the reverse, showing Table Hill 6000 yards south of Caesars Camp, printed with some over-written and further handwritten annotations in black ink, e.g. 'Mounted Infantry Hill' and 'Devonshire Hill Post', overall dimensions 84 x 60.5cm, two sheets pasted together, scale of 2 inches to the mile.
View the full results of this auction here

Militaria Valuations & Appraisals At Halls
Halls militaria auctions feature a wide range of items, including firearms, uniforms, helmets, badges, medals, and other rare and unique military artifacts.
With Halls' extensive experience in both the antique and military collectibles market, you can rely on us to offer a fair valuation and gain free advice on how best to market your items for sale.
For more information or to arrange a valuation of any medals, militaria or military memorabilia please email carolined@hallsgb.com or phone +44 (0)1743 450 700 or visit our page devoted to professional militaria valuations.