Upcoming Auction Of Military Memorabilia
The militaria auctions at Halls Auctioneers offer individual items of wartime memorabilia and collections of historical military items from all over the world. Our auctions feature a wide range of items, including firearms, uniforms, helmets, badges, medals, and other rare and unique military artifacts. 
Lot 31 in our upcoming timed militaria auction is a fascinating Royal Navy photograph album, circa 1883-95, compiled by Lieutenant Henry Bradshaw. The album contains 148 albumen print photographs, including several large 9 x 6" and some others 10 1/2 x 8 1/5, captioned throughout. Estimate: £400 - £450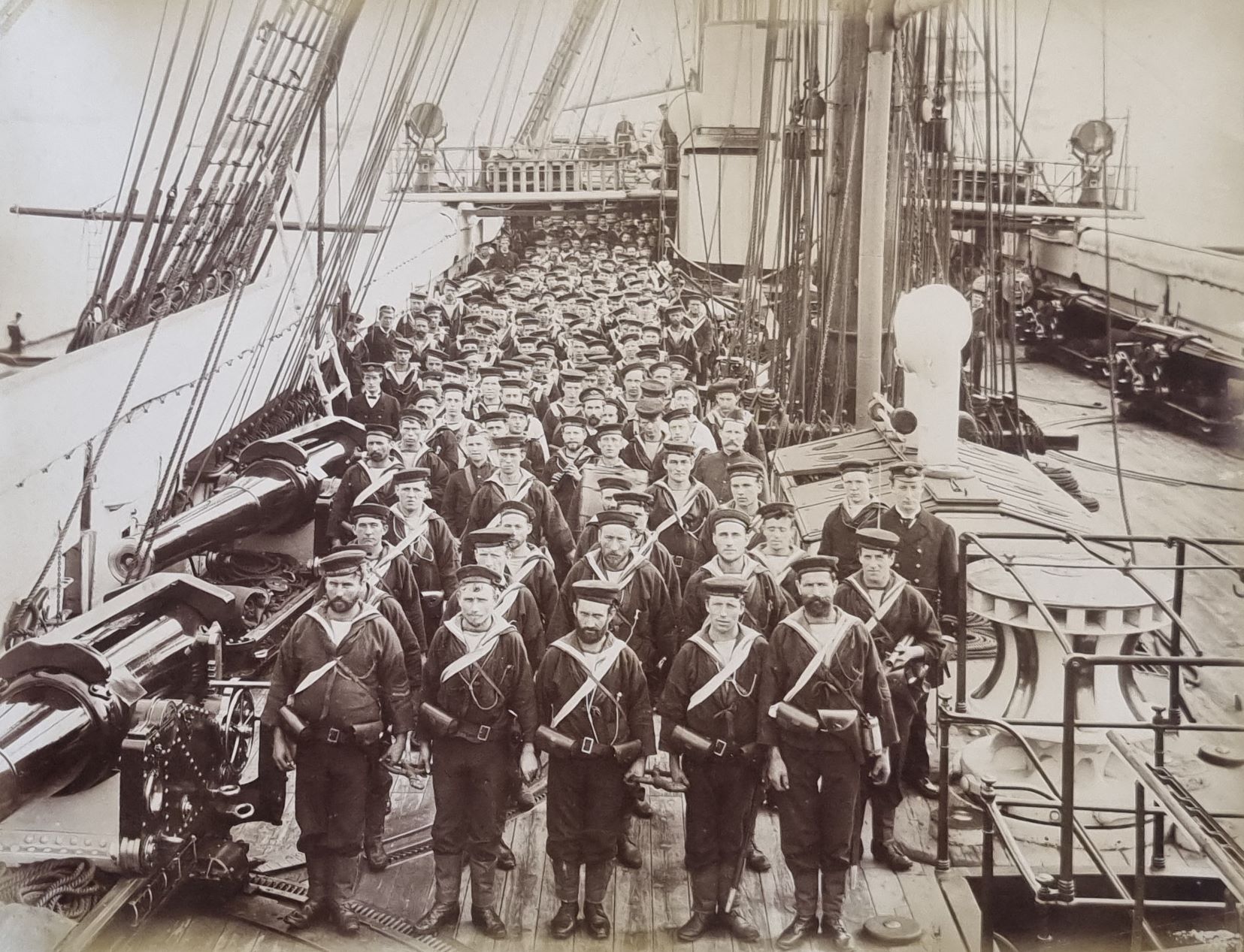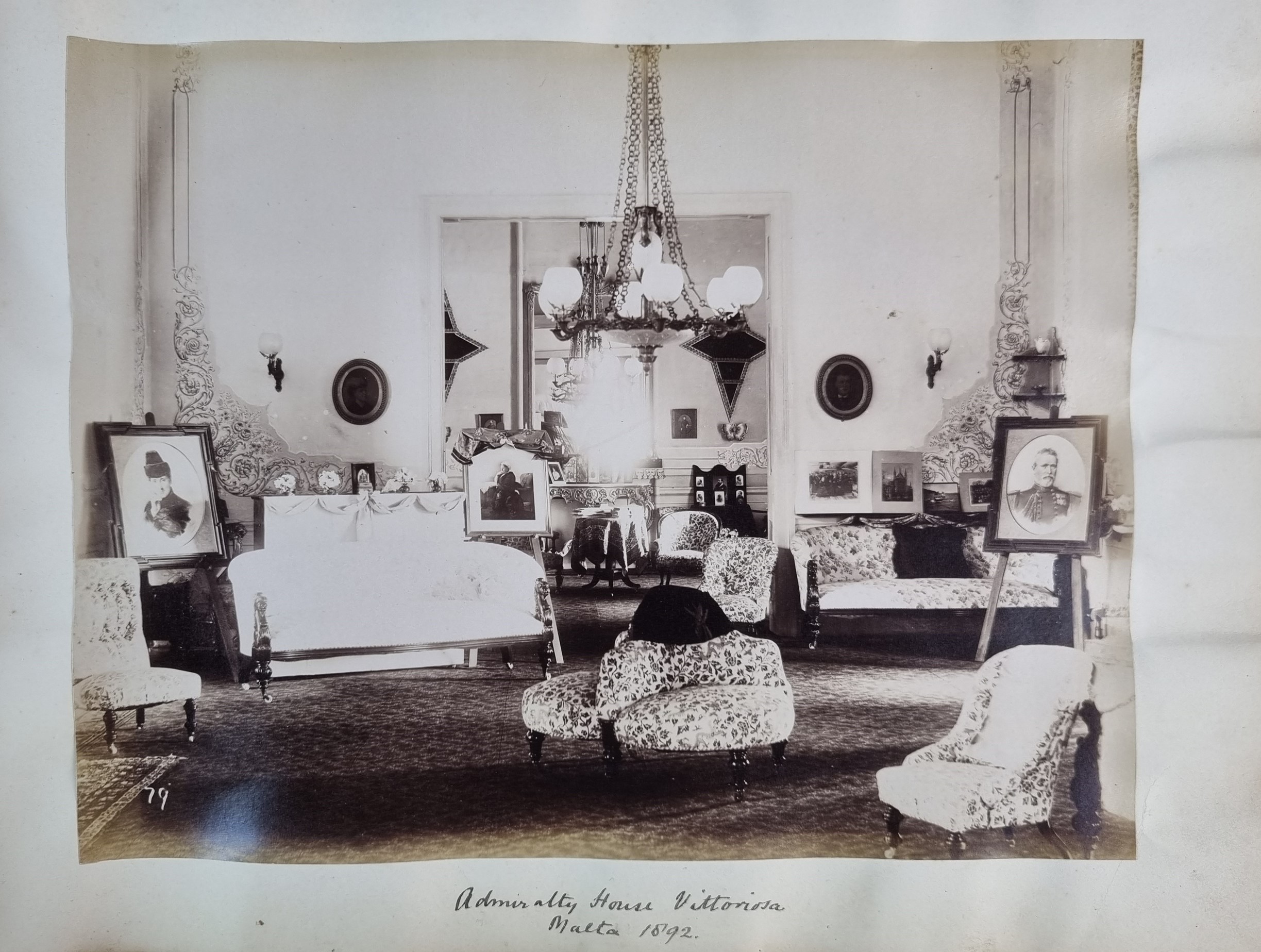 Photographs include a wide range of good topographical and other related photographs, including during his early service with the newly formed Training Squadron (1885).
Locations include the new and old Lighthouses at Eddystone in Plymouth (showing Smeaton's Tower before its move), Dartmouth, Plymouth, Gibraltar, Malta, Alexandria, Suez Canel, Funchal, Madeira, Bermuda, Antigua, Barbados, Stockholm, Havana and Costa Rica.
Royal Navy Vessels photographed include HMS Dreadnought, HMS Tenedos and HMS Tartar.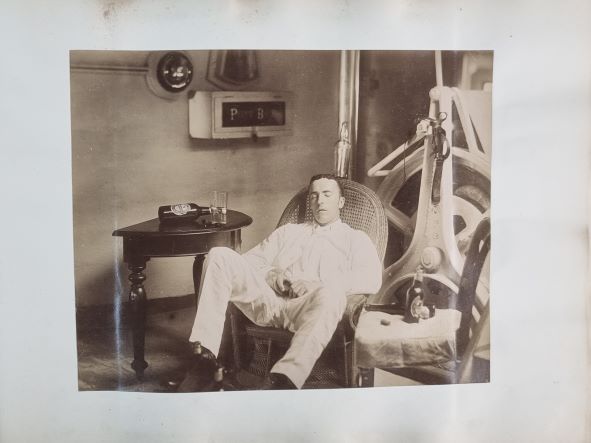 Elsewhere, the album has a photograph of the crew of the Tenedos at Point of Beach, Harbour Grace, Newfoundland, Canada; taken when the ship was anchored at the request of the governor following the Harbour Grace Affray; together with scenes such as the interior of Admiralty House in Valetta (Malta) in 1892, "Camel fighting at Smyrna", the Upper Deck and the "Landing Party" of HMS Active in 1888, "One of the trenches - Tel El Kebir" and crew pictures including the Stokers, Quartermaster and Signalmen from HMS Dreadnought.

The album concludes with a portrait of Henry Bradshaw taken at R. Ellis Studio in Malta, with the inscription 'from HBB' and dated '92 (1892). (album spine board detached)

Notes: Henry Buller Bradshaw was born on 11th December 1867 and died in April 1921. He first appears as a Naval Cadet, aged 13, onboard the training ship HMS Britannia. Sold together with a photocopy of his Royal Navy service record confirming service on several of the featured ships during this time period.
Many pages creased or slightly wavy, possibly from damp. Photographs are generally good, but a couple are very faded and with some folds or creases. The original board from the spine of the album is missing.
Viewing for this militaria auction is at our salerooms at Battlefield in Shrewsbury on Thursday 2nd February 10am – 4pm and Friday 3rd February 10am – 4pm
For all upcoming militaria auction enquiries and condition reports contact Caroline Dennard on 01743 450 700 or by email on fineart@hallsgb.com
---