Halls' online auction of modern and contemporary art in October is to be curated by a new member of the Fine Art team, Abigail Molenaar
---
Halls' online auction of modern and contemporary art in October is to be curated by a new member of the Fine Art team, Abigail Molenaar.
Currently working on her PhD, Abigail joined Halls as a research assistant in June and has joined the team to help bring contemporary art to a wider audience by offering modern pieces for auction online.
Abigail's first auction features a number of lots from significant Welsh artists including a collectible painting by 'Modern Master' Will Roberts, who was born in Ruabon. Roberts is well known for his dark, expressionist style, and stark, earthy realism depicting the scarred, South Wales landscape and depictions of farming and agricultural labourers. Other Welsh artists to be featured in the online auction include household names such as Selwyn Jones and Tom Gerrard.
Abigail commented; "Coming from a museum background I have especially enjoyed researching each piece and have uncovered many tragic stories. I am also excited so many of the pieces in our next auction are from contemporary artists, which is an area I am particularly keen to champion. This painting by Will Roberts, with its bold, sweeping brushstrokes and almost grimy palette is characteristic of his style and we are thrilled to have been chosen to auction this signature piece. We estimate it will sell or around £800 to £1,200 plus commission."
Online bidding on the Halls website will start on 11th October and runs through to 27th October.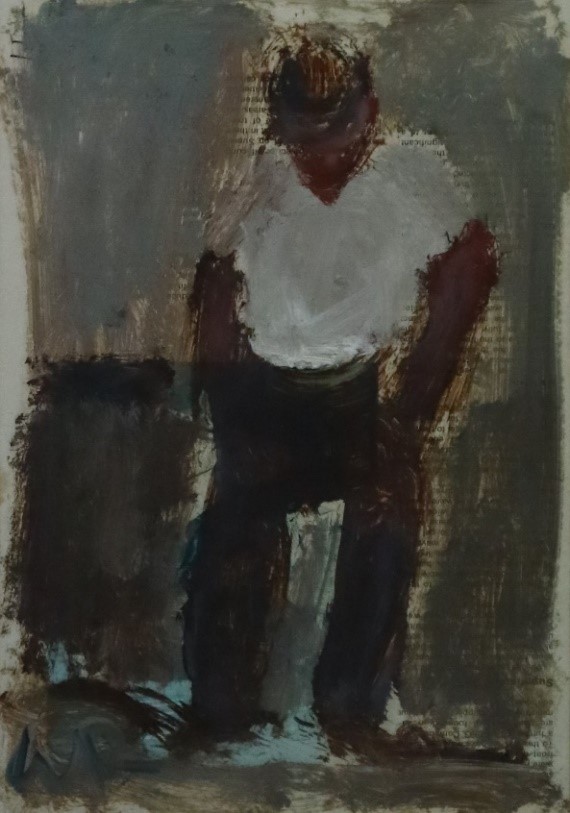 NOTES
Will Roberts was born in Ruabon in 1907, studying at the Swansea Art School under William Grant Murray and greatly influenced by his lifelong friend and fellow artist Josef Herman. He was one of the original 56 Group of Wales and consistently drew upon his Welsh roots and local surroundings for inspiration. Roberts has been widely acknowledged as a Modern Welsh Master.
This Will Roberts farmer painting offered at Halls Auctioneers is a framed oil on paper measuring 20 x 28 cm, initialled WR in the bottom left corner.
For more information, contact Abigail Molenaar
Pictures Research Assistant & Cataloguer

Email: abigailm@hallsgb.com
Phone: 01743 450 700