Over the last few years there has really been a re-awakening and resurgence of interest into the art and artists of Wales. This has been reflected in the demand seen and prices achieved on the auction market. Being located in the Welsh Marches, Halls Fine Art have a strong Welsh buyer base and have been achieving stellar sales records over the last few years, with Welsh art having become a staple offering in our auctions on a monthly basis.

Wales has always had such a strong historical relationship with the arts and with such a striking and varied landscape there is no shortage of inspiration for any artist. For centuries artists from all over the world have visited Wales for painting excursions and returned again and again to paint here.


Halls Fine Art cover North Wales and the Marches area and regularly handle large collections, artist studio sales and travel all over the area providing valuations and consigning works for sale. Auction highlights over the past few years include single owner collections of Charles Frederick Tunnicliffe watercolours and Paul Martinez-Frias oils which drew international bidding interest and fierce competition before the hammer went down. We have also had wonderful pieces by Kyffin Williams, Augustus John, Will Roberts and an auction record for a landscape by Tom Gerrard.
 
Charles Frederick Tunnicliffe RA. (1901 - 1979),


Exhibition Homer,



inscribed 'Exhibition Homer. T. Forshaw.'
bottom right, pencil, watercolour and crayon,
23.5 x 27 cm
Sold for £1,600



Who would you invest in at the moment?


There are a number of artists from Wales who are performing particularly well at the moment and their prices just seem to continue going up and up. The most obvious name is of course Sir Kyffin Williams whose star seems to be ever in ascendant. His work is characterised by his heavy, thick use of paint applied with a palette knife, his scenes of cottages, farmers and hillside landscapes usually demanding the highest prices. Luckily he was so prolific and although his large oils will achieve tens of thousands of pounds, for those budding art collectors looking to get started on buying art Williams' prints can still be very affordable and you can usually pick them up for a few hundred pounds.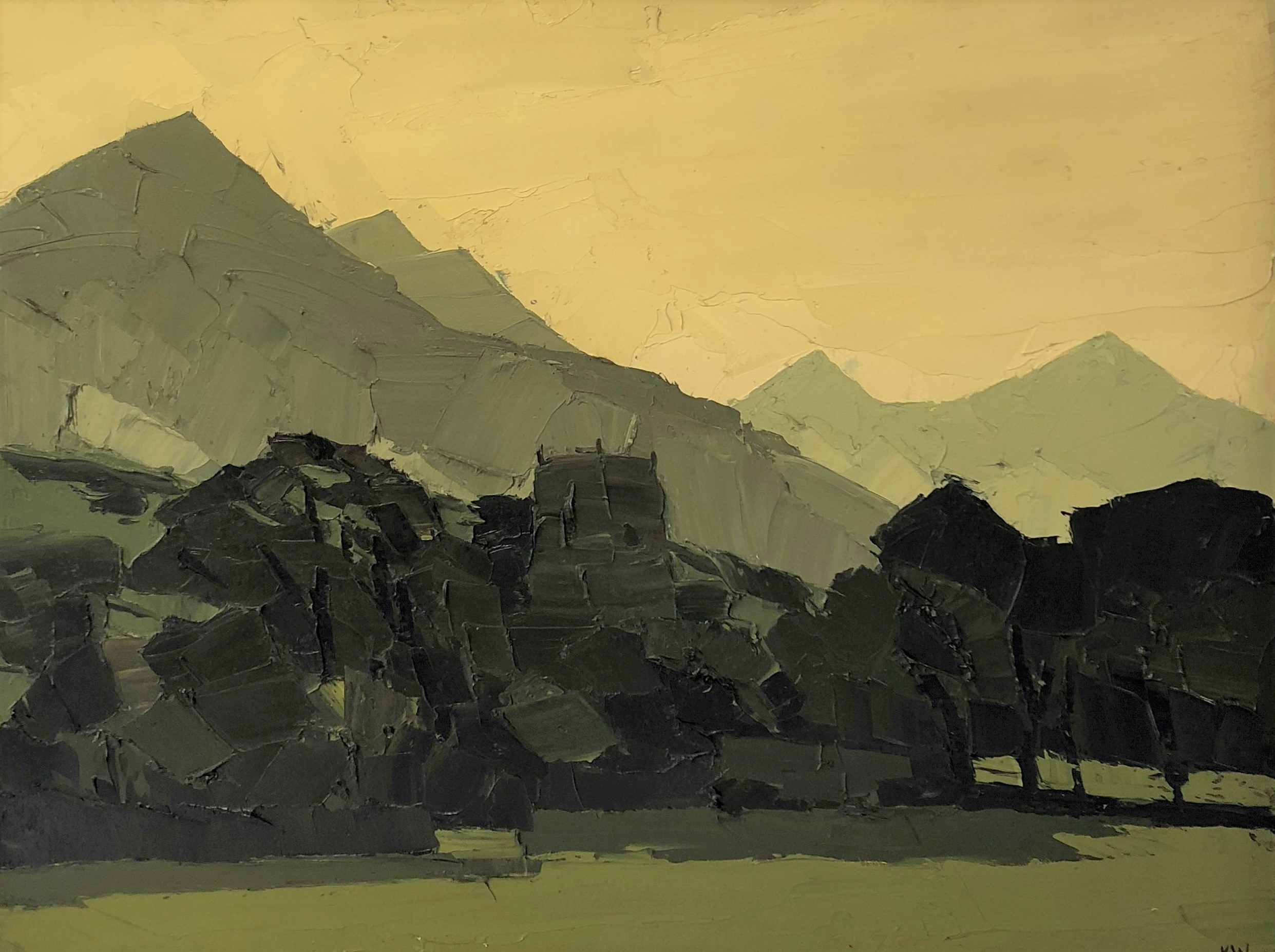 Sir Kyffin Williams RA (1918-2006),
Clynnog,
signed bottom right 'KW',
oil on canvas, 70 x 91cm


Sold for £13,000
Another artist I think is worth investing in is John Knapp-Fisher a wonderful artist who lived in Pembrokeshire for most of his career. Predominantly known for his very dark, almost ethereal watercolours and 'letterbox' shaped paintings, his work has been steadily increasing in value since his death in 2015 and could well be giving the likes of Kyffin Williams a run for their money over the next few years. Again his work has a range that would suit any budget, prints can usually be purchased for a few hundred pounds, with his originals regularly achieving in the thousands.
What do you like so much about Welsh Art?
I am personally very interested in the history of Welsh art and its' artists and it is an art-field that I have been seeking to develop and really push at Halls Fine Art and we have seen some fantastic sales over the last few years.


I think my favourite era of Welsh art is the post-war industrial period where artists were creating snapshots of the landscape around them, scarred by the results of heavy industry and coal-mining. There is something about this period of art that is so raw and truthful, highly-charged with emotion. The palette is quite often muted- blacks, browns and greys, but yet communicates so much with so little. Artists such as Josef Herman and Will Roberts are prime examples whose work reflects this type of artistic style.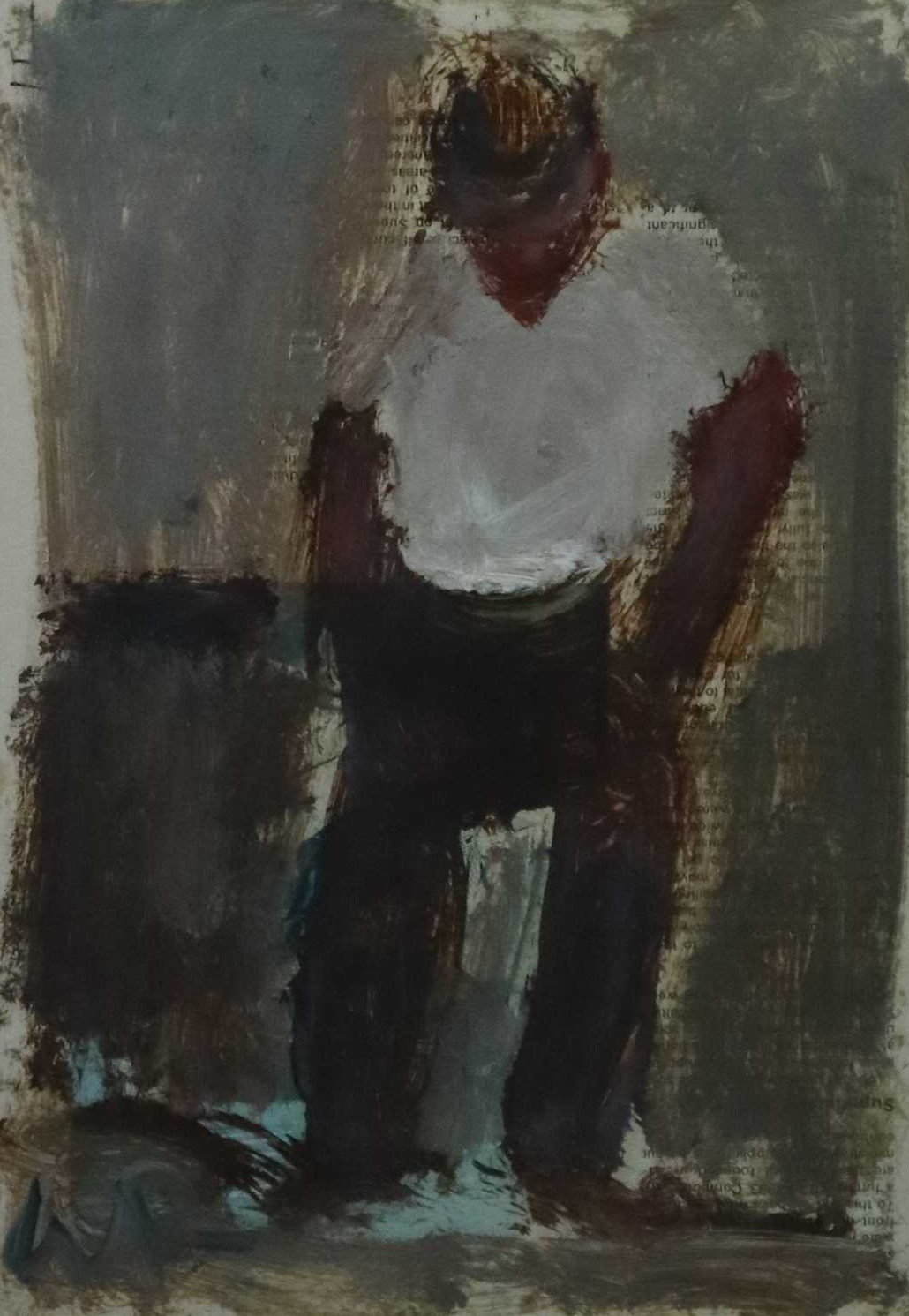 Will Roberts (1907-2000) Welsh 20th Century,
Farmer,
oil on paper,

initialled WR bottom left, mounted and framed.
Measurements 20 x 28cm (i), framed measurements 45.4 x 35.6cm
Sold for £800
Who are your favourite Welsh Artists?
Obviously I am a huge fan of the greats such as Kyffin Williams, Ceri Richards, Augustus John etc. but I think something that should really be celebrated is the amount of wonderful and successful Welsh female artists there are. For example, although she is often overshadowed by her flamboyant and risqué brother, Gwen John for me is one of the most wonderful portrait painters. She paints in just a delicate manner with her sitters always portraying a manner so still and subdued, there is a quiet dignity in the way she worked.


My absolute favourite Welsh artist has to be Shani Rhys-James. A contemporary artist working from her studio in North Wales, her work is now also finding its way to auction and to great success. I follow her work quite closely as there is something that really draws me to it. Something I love about art is the sheer emotional reaction that it can draw out of you and I like pieces to really challenge me and make me think. Whenever I look at a piece by Rhys-James there is something that really startles me and I find them extremely difficult and hard to look at, but yet I cannot tear my eyes away. If ever won the lottery I would be straight down to her studio!
---
Get in Touch and Realise the Value of your Welsh Art


We are always looking to consign works by Welsh artists and will be happy to provide free no-obligation auction market valuations.
To get in touch with our specialist Abigail Molenaar regarding a valuation or to hear more about Welsh works coming up for sale please phone 01743 450 700 or email fineart@hallsgb.com