We're announcing the appointment of Gerry Berwyn-Jones as our new Head of Fine Art
---
We're announcing the appointment of Gerry Berwyn-Jones as our new Head of Fine Art.
Gerry brings with him 23 years of expertise as a senior auctioneer and valuer being personally responsible for written, probate, market and insurance valuations. Before joining Halls Gerry worked for Bonhams and Phillips in a variety of roles, including saleroom director, regional operations manager and for the last 18 years as a senior valuer for the valuations department covering the West Midlands.
On his new role, Gerry said: "I was delighted to be offered the position as I admire Halls' business values, a company known for its integrity and probity as well as the fact that they offer such a comprehensive list of services throughout the West Midlands and Wales; from fine art auctions and house sales, planning advice, farm and livestock sales and commercial estate agency.
"I'm looking forward to meeting the team and planning for 2020, an important year for Halls as it will be its 175th anniversary."
Our outgoing Fine Art head, Jeremy Lamond, said: "I have had a great time at Halls and am sure that Gerry will enjoy working with the team here and meeting our customers as much as I have. I wish him lots of success in his new role."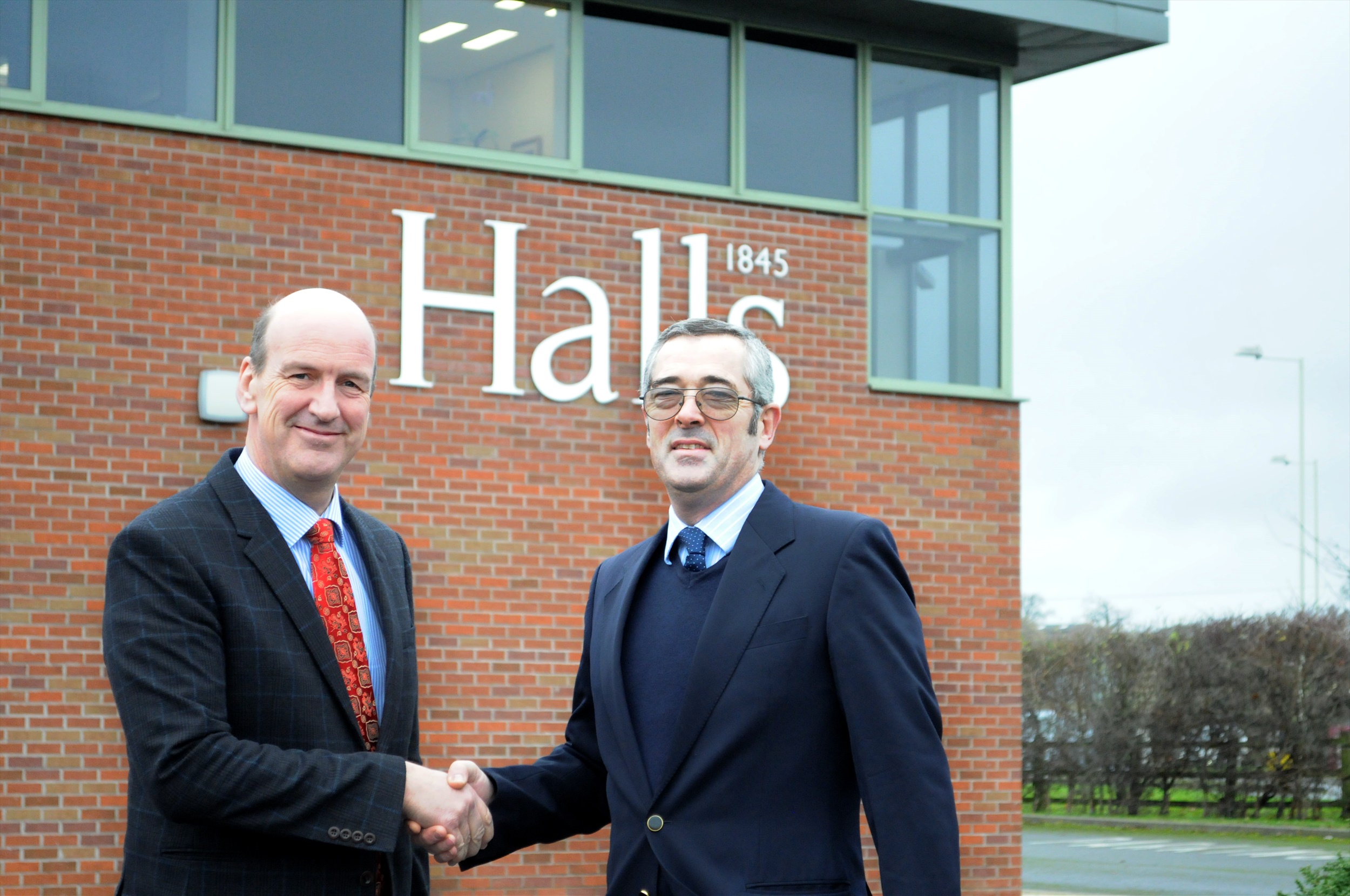 Jeremy Lamond and Gerry Berwyn-Jones
Contact Gerry Berwyn-Jones
Head of Fine Art
Email: gerry@hallsgb.com
Phone: 01743 450 700