At just 18 Jack Austerberry is our youngest specialist but don't let his age lead you to think he is lacking in the necessary knowledge. In this article he explains how certain watches can be a good and affordable investment.
---
Jack Austerberry is our new watch specialist. At just 18 he is the youngest specialist we have but don't let his age lead you to think he is lacking in the necessary knowledge. Jack has been a watch enthusiast for six years and is a true horologist. He spends much of his spare time taking apart, restoring, buying and selling watches and we are excited to have him on the team at Halls. In this article he explains how certain watches can be a good and affordable investment.
Within the last 10 years, the vintage watch market has gone crazy- prices of collectable watches from the "big 3" or "holy trinity" watch companies (Patek Phillipe, Vacheron and Constantin, and Audemars Piguet) have been exponentially increasing, as well as vintage Rolex prices. With many historically important pieces fetching millions at auction.
So, as a result, us mere mortals are left thinking that the only opportunity to own a remarkable and iconic timepiece will arise as a result of a lottery win. But what if I said your luck was about to change?
Here is a selection of some of my personal 'top picks', which I believe will be some of the auction headliners of the future, and the best part: they're all under £1,000!
The Omega Geneve Dynamic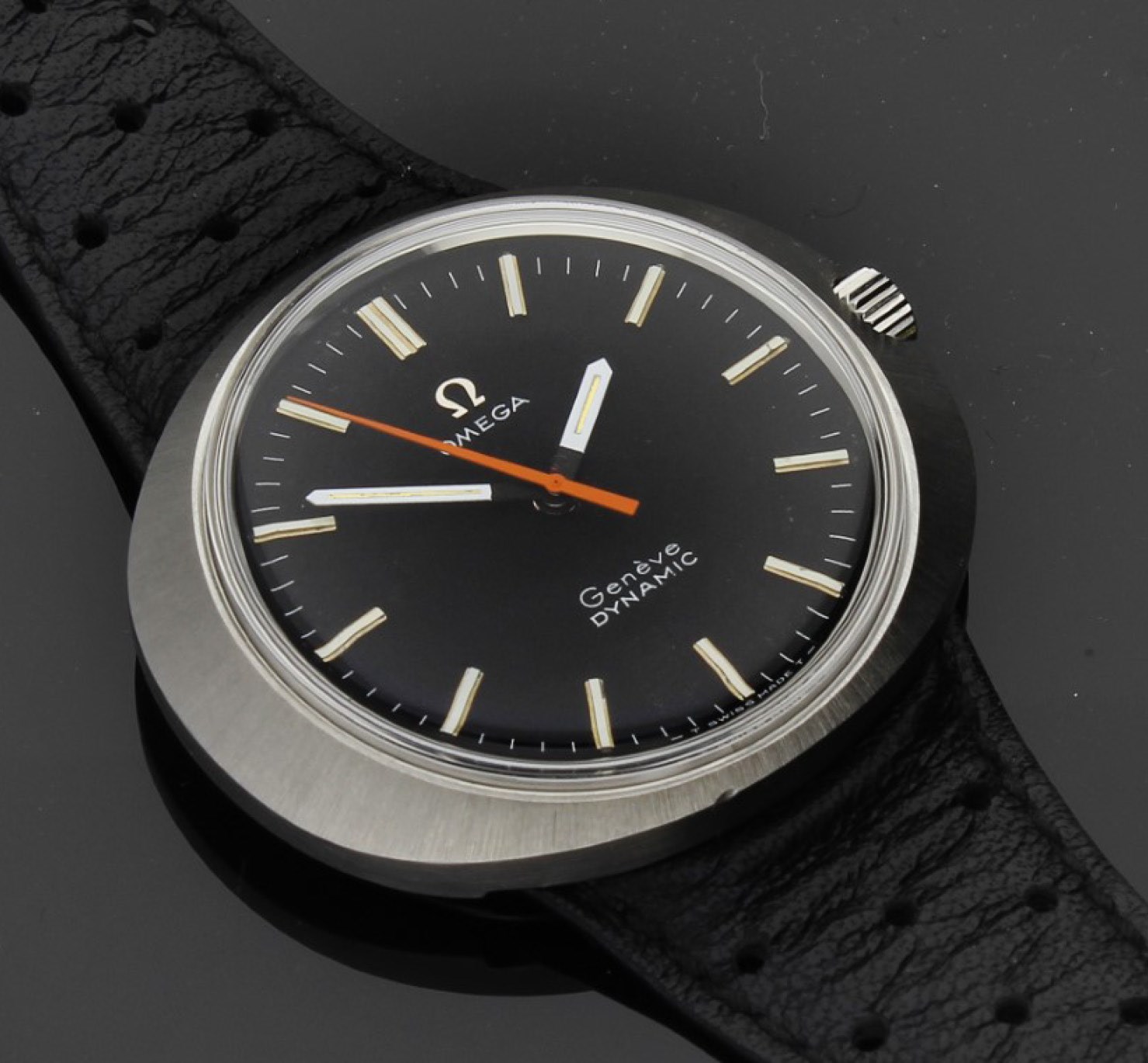 Much like the Rolex 'Paul Newman Daytona', the Omega dynamic is a formerly unwanted watch of yesteryear- with the evermore iconic elliptical 'spaceship' case, and integrated strap system, this watch epitomised modernity, and the sales figures spoke volumes to this revolutionary watch. Between its first release in 1968 and 1972, over 1,000,000 units were sold. These watches are currently demanding prices between £500 and £1,200, depending on condition.
Things to look out for:
The Omega Dynamic has a hermetically sealed monocoque case, meaning that the movement must be removed from the dial side of the case via the removal of the crystal. As a result, many watchmakers can charge an extra amount for a simple service. So if you're looking at purchasing/bidding for one, I urge you to receive a mechanical condition report, as a good service from a working jeweller will likely be in the £150-200 range.
Must de Cartier Tank- The Wildcard Watch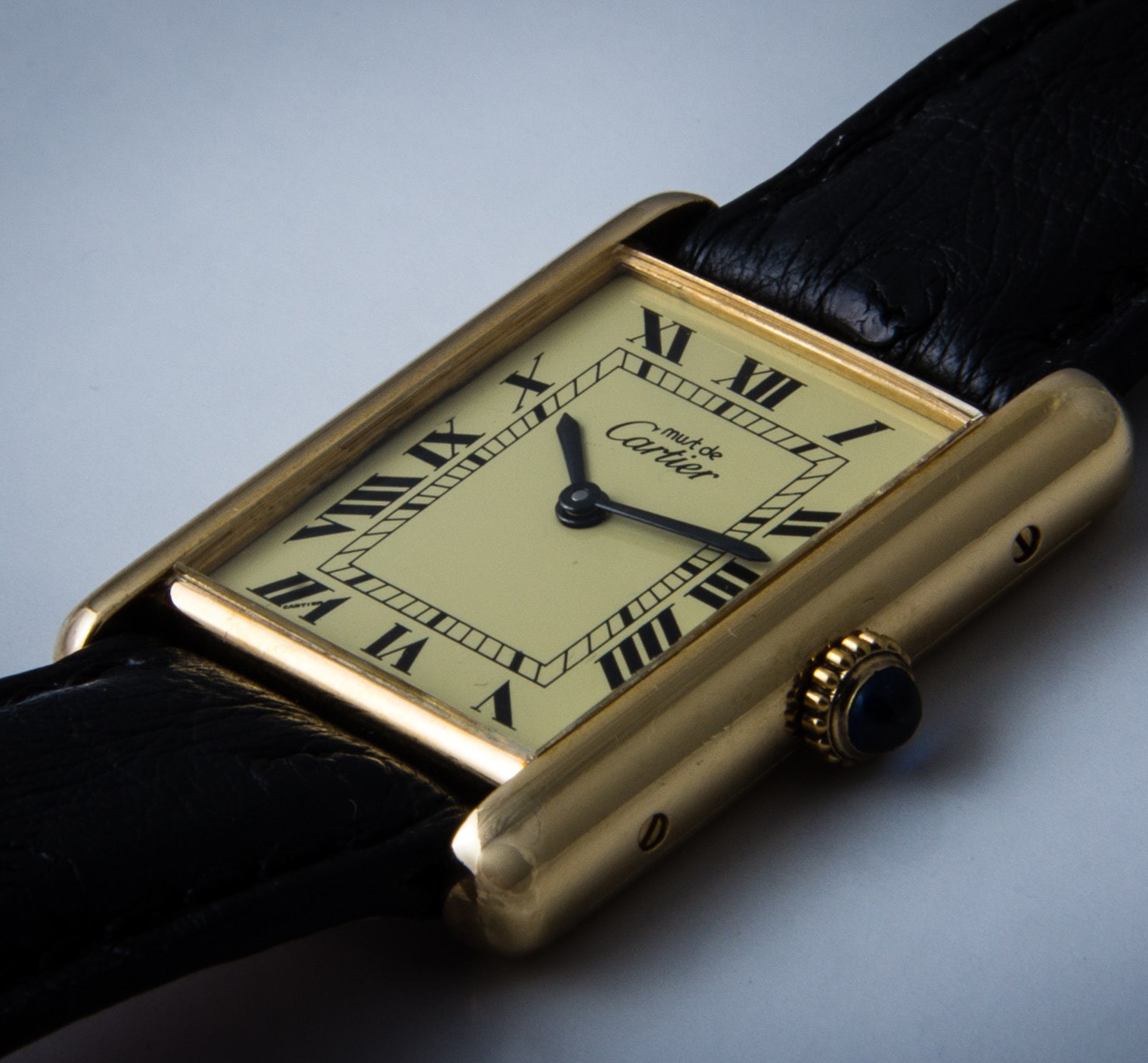 Gold plated watches, from a brand that openly marketed the 'Must De' products as their low-end variety; what am I thinking? What if I said that in the last ten years that prices of a 'Must De Cartier Tank' in good condition have increased from approximately £150 to around £750. These watches were Cartier's 'entry level' pieces, hence why they were gold plated as opposed to solid 18ct. The quintessential Cartier styling and modern construction of the watch made it the wristwatch of choice for Yves Saint Laurent himself.
Things to look out for:
Must De Cartier Tanks were produced using 'Vermeil' which is essentially gold plated 925 silver, which gave Cartier the edge over others in this category using traditional gold-plating techniques on a base metal. In terms of gold-plating, vermeil is the most expensive method. However, plated metal is still plated metal, so watch out for any signs of the gold plating rubbing off, if you can see silver underneath the gold then do keep in mind that the watch may need re-plating which can cost up to £100. The manual-wind movement will be the one to have in the future, so aim to find a mechanical piece.
 Universal Geneve watches from the 50's-early 60's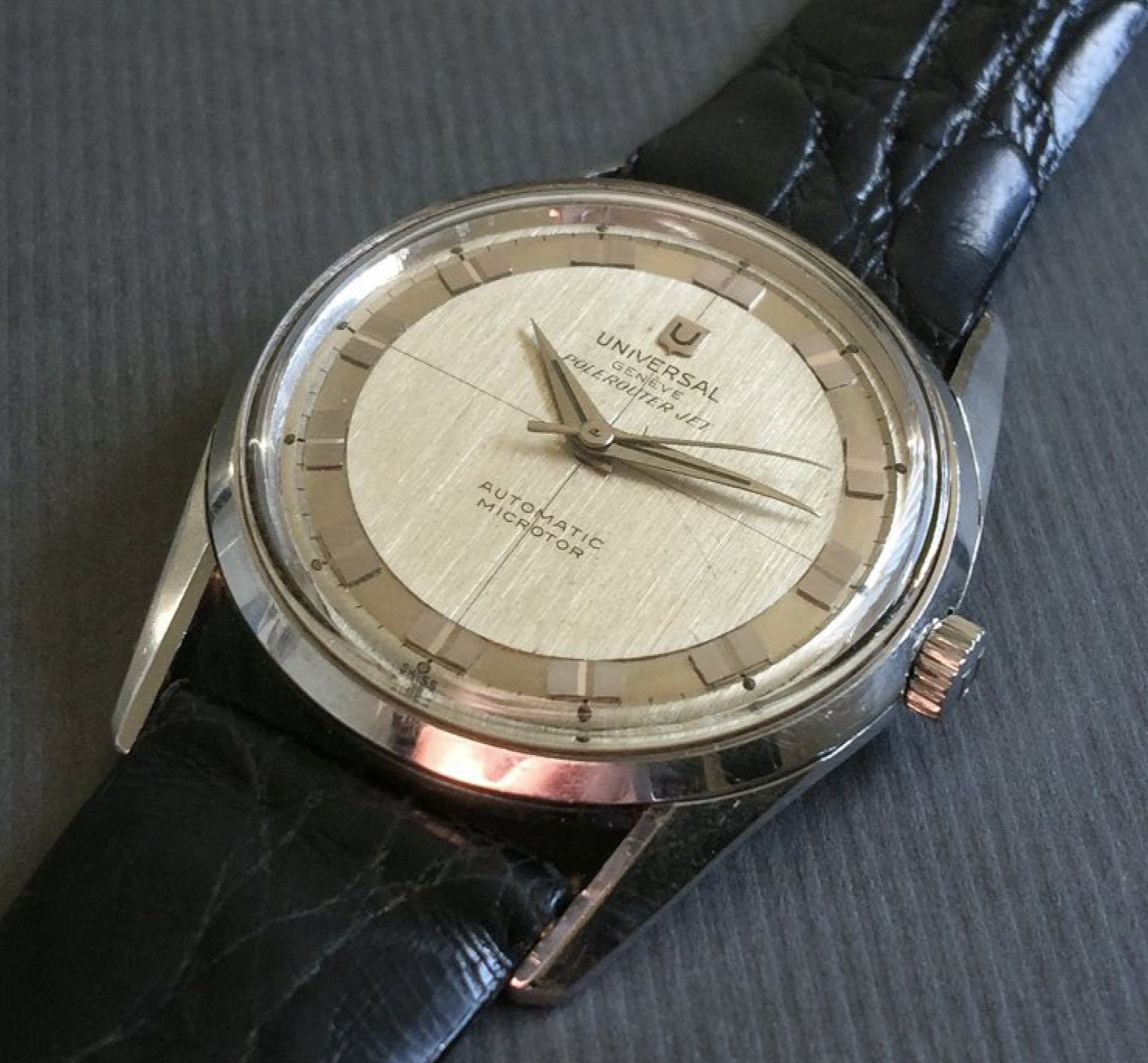 Up until about 20 years ago, one could find most watches from this company for very little money, alas, many collectors have caught onto the fact that the brand produced elegant, and incredibly well made wristwatches. Many Universal Geneve watches are achieving prices over £10,000. But some simple UG polerouters can still be found for under £1,000- but be quick!
Things to look out for:
Universal Genève watches are now considered by many as pieces to rival vintage Rolex, and thus you will find examples that are claiming to be something that they're not- thus beware of where you are buying from and make sure that the watch has been catalogued or described accurately by a trustworthy source.
Mid-Twentieth Century Military Watches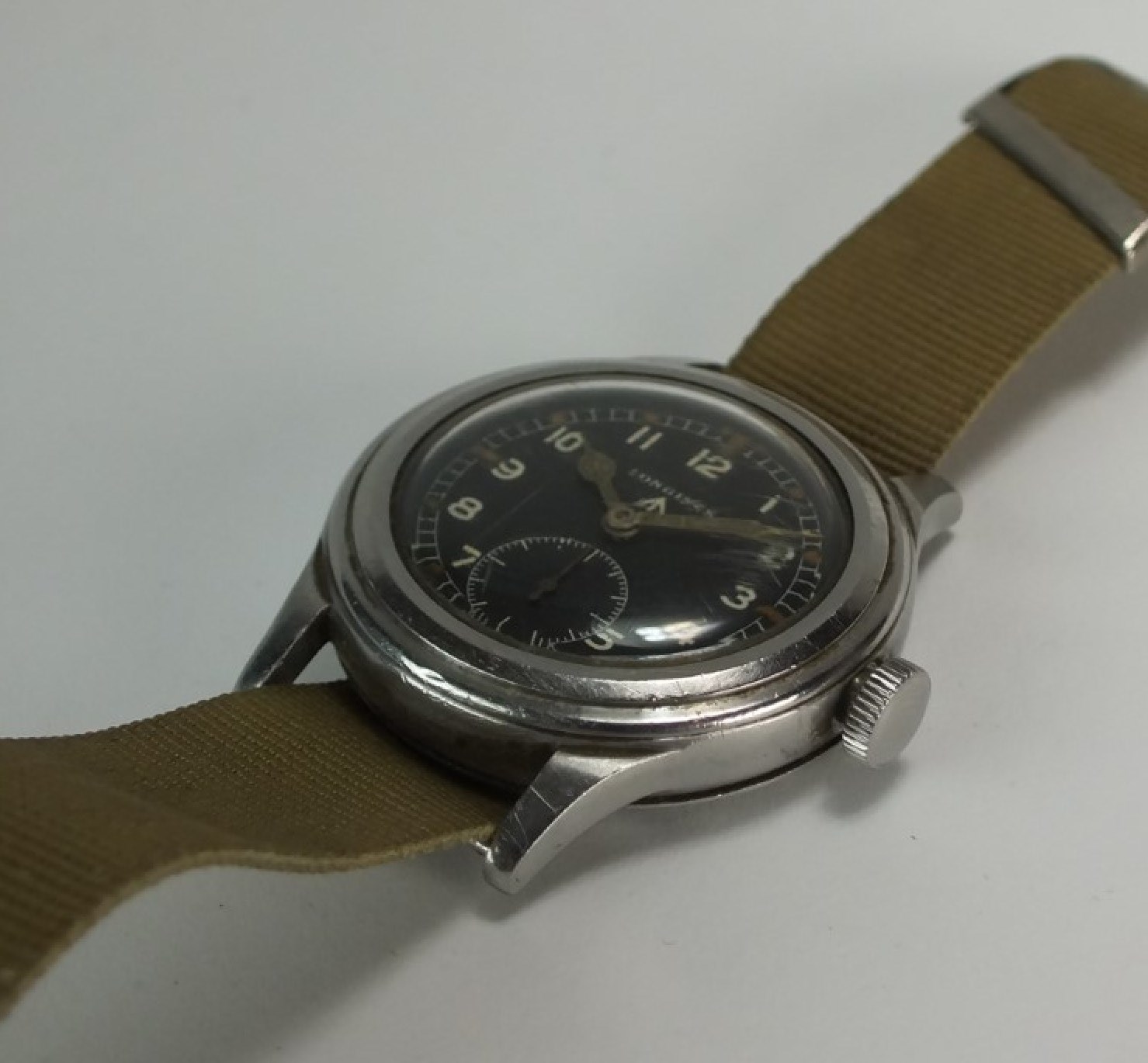 In terms of raw historical importance, watches from the '40's to the '70's that feature a 'broad arrow' on the dial and/or stamped on the caseback of a watch possess about as much history as one could ever want- these military consignments are a time capsule from a bygone era, and despite being very large in size in period, the case size is incredibly wearable by contemporary standards.
Things to look out for:
As with anything that is becoming increasingly desirable, deceptive watches do appear in the marketplace. Perhaps the watch has a reworked dial that is replicating a more expensive version of itself, or that the case is not original.
With vintage watches, buyers tend not to look for 'fakes' as such; but should look for watches that contain original parts, but are not original. Many watch owners and enthusiasts have the skillset to perform repairs on watches, replacing water-damaged dials etc… Just imagine what somebody could build with a financial incentive!
What to look for in a vintage watch?
Quality. Quality within horology can be defined in so many ways. Often it is originality? Nearly always condition but in most cases there are a variety of factors to consider, especially if you want to ensure a good resale value for the watch you buy.
My perception of quality all harks back to one word: eternity- referring to a watch's ability to stand the test of time. This is partially why I tend to avoid purchasing quartz watches, as the movements are circuit boards- which [in my opinion] lacks the soul and potential longevity of a mechanical piece.
It has been said that vintage Bugatti's don't have flaws, merely characteristics- when I look at a watch I think of potential discrepancies within the piece as characteristics, as in many cases flaws are seen by collectors as marks of individuality. What may appear to one as discolouration, could just as well appear to someone else as an even patina.
Don't let scratches on the case or crystal deter you from buying a watch; most scratches can easily be polished out using some Brasso, or compound on a polishing wheel/dremel tool. Many people allow small scratches to be a deterrent, which is brilliant; because you can often find fantastic watches being sold for a much lower price than retail. In our auctions we have an ever increasing variety of watches so look out you may find a vintage classic that is worth investing in.
For more information, contact Jack on:
Email: jack@hallsgb.com
Phone: 01743 450 700