Working in an auction house you get used to the changing trends and fashions that drive a particular market up or down. Whether it be certain antique furniture that has perhaps struggled over the past 5-10 years following huge peaks in the 1980's, or 1970's jewellery that in the early 90's was realising modest sums and is now commanding huge prices, these ebbs and flows are one factor that, funnily enough, remain constant. There are however, certain styles and 'names' that never seem to dip in interest. One such name is Georg Jensen.


Born in Copenhagen, in 1866, the name 'Jensen' has become synonymous with luxury silver and jewellery. Jensen began his training at the age of 14 as an apprentice goldsmith. Following this, he chose to pursue his passion for sculpture, going on to graduate from the Royal Academy of Fine Arts in 1892, which led him eventually to a take up the role as a modeller in a porcelain factory. Unfortunately, sales were not strong enough to support his family and Jensen made the jump back to metal work, as silversmith and designer with the master Mogens Ballin. This became the catalyst to start a chain of events that would eventually make him one of the most recognised names in the industry.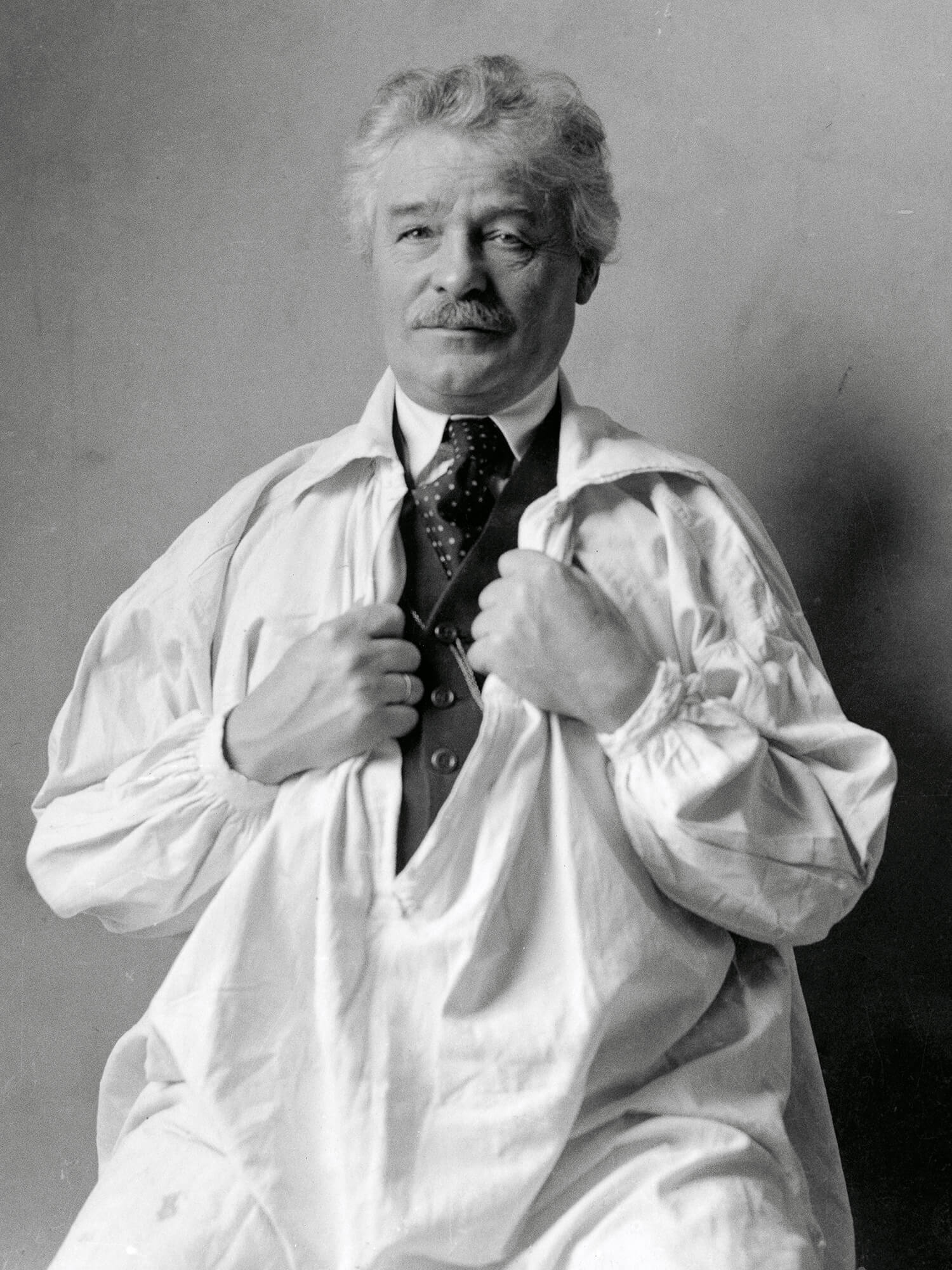 Georg Jensen
In 1904 he opened his own silversmithy in Copenhagen. The influence of his artistic and metalwork background in the pieces he was creating meant they were an immediate success and by the end on the mid 1920's he had moved into the international market opening up shops in Berlin, London and New York, as well as expanding his Copenhagen premises.


Following his death, in 1935, the company continued to thrive. This was due to the expert designers working for Jensen who captured the essence of his vison and understood the uncompromising core values he strived for in each of his designs; a respect that has continued to the present day.


    

A Georg Jensen silver and moonstone brooch, design No. 100 C, 46mm x 41mm, weight approx 14.8g  Sold for £150
A Georg Jensen silver foliate brooch, design No. 42, 53mm diameter, weight approx 25.8g  Sold for £150
A Georg Jensen silver ring, design No. 24, the oval boss centre within 'foliate' surround, ring size Q 1/2, weight approx 5.4g  Sold for £170



A Georg Jensen silver and white enamel daisy brooch,
the silver gilt centre within a surround of white enamel petals, 50mm diameter, weight approx 30.8g
Sold for £170
The popularity of both jewellery and silver wares from this company has never really dwindled within the auction market. This is in part due to their simple yet striking designs, but also due to the fact some pieces can be picked up for a relatively moderate price, compared to other leading names in the industry. At one of our recent monthly Antiques and Interiors auctions we offered three brooches and one ring for sale, each realising between £150 - £180 (+bp) and within our Spring Auction, held on the 18th March, we had the joy of selling a stunning stylised fringe necklace, that went on to achieve a hammer price of £1250 (+bp).


A Georg Jensen silver fringe necklace by Bent Gabrielson,
the hook clasp stamped '196 925 S Denmark Georg Jensen', 40cm long, within Georg Jensen box, weight approx 95.2g
Sold for £1,250


In addition to jewellery, the factory also produces stunning tableware and home décor pieces, ranging from cutlery and tea services, cocktail shakers and cruets to vases, candlesticks and photograph frames, to name but a few.


As people in the auction world discuss the next item, period or name starting to climb in price and those that may be beginning to dwindle in desire, I have no doubt that if graced with the stamp of 'Georg Jensen' they will indeed be coveted. Sought after for over 100 years and certainly sought after for another 100 years to come!
---

Discover the Value of your Jewellery 
Get in touch with our Jewellery & Silver Specialist Maryanne Lineker-Mobberley today if
 you require a valuation for auction or insurance purposes, or would like advice on your collection.
Tel: 01743 450 700 or email maryanne@hallsgb.com