Born in 1837, Kendall became a luminary of the Warwick school of wood carvers and furniture makers, renowned for their High Victorian elaborate decorative artistry.  He apprenticed under James Morris Willcox and assisted on the creation of the great sideboard at Charlecote Park in Stratford-upon-Avon, a piece John Ruskin described as being worthy of Michaelangelo.  When Willcox died, Kendall's father bought out his Warwick studio and showroom to set Thomas up with an established business.



A photograph of the young Thomas Henry Kendall, circa 1860

His work at Charlecote opened the door to a host of wealthy and noble clients, including Royalty,
who commissioned carvings and fittings in wood for new and remodelled homes. 

A carved oak figure of an Eastern Slave Girl, circa 1880



He was also favoured by ecclesiastical clients and produced choir stalls, pulpits and lecterns for churches in Warwickshire and further afield.  Among his more celebrated works are a series of intricately carved oak panels commissioned for the House of Commons members dining room which depict game animals, fruits, nuts and foliage.
His showroom in Warwick remained open and largely untouched long after his death in 1919, filled with carvings and furnishings by Kendall's hand.  It was finally demolished in 1957 and the contents sold, much of which was bought by our vendor's parents.  The family moved to mid-Wales where the collection was housed until the early 1980s when it was exhibited and many pieces subsequently sold at auction by Sotheby's at their Chester rooms.  However, some key pieces were retained including architectural features, figures and smaller sculptures which haven't been seen in over 65 years.  Now consigned by Halls, these works are the last remaining pieces from the Kendall studio and so this represents a unique opportunity for lovers of Victorian decorative arts and the Warwick School in particular.  As most pieces by the artist were unsigned, they have been notoriously hard to attribute on those rare occasions when they do appear on the market.  But these pieces have unequivocal provenance and so carry a much greater appeal.
A carved limewood figure of Cupid sleeping, circa 1880
Among the collection is a very large figure described as an Eastern Slave Girl, modelled standing and holding an urn.  There is a beautiful limewood carving of a sleeping Cupid and four small limewood studies of flowers.  Also included is the Kendall family Bible, a rare printing from 1613 which, reputedly, was missing the last two chapters of the Book of Revelations which Thomas Kendall painstakingly copied and added in at the age of thirteen.

Four small carved limewood panels, circa 1880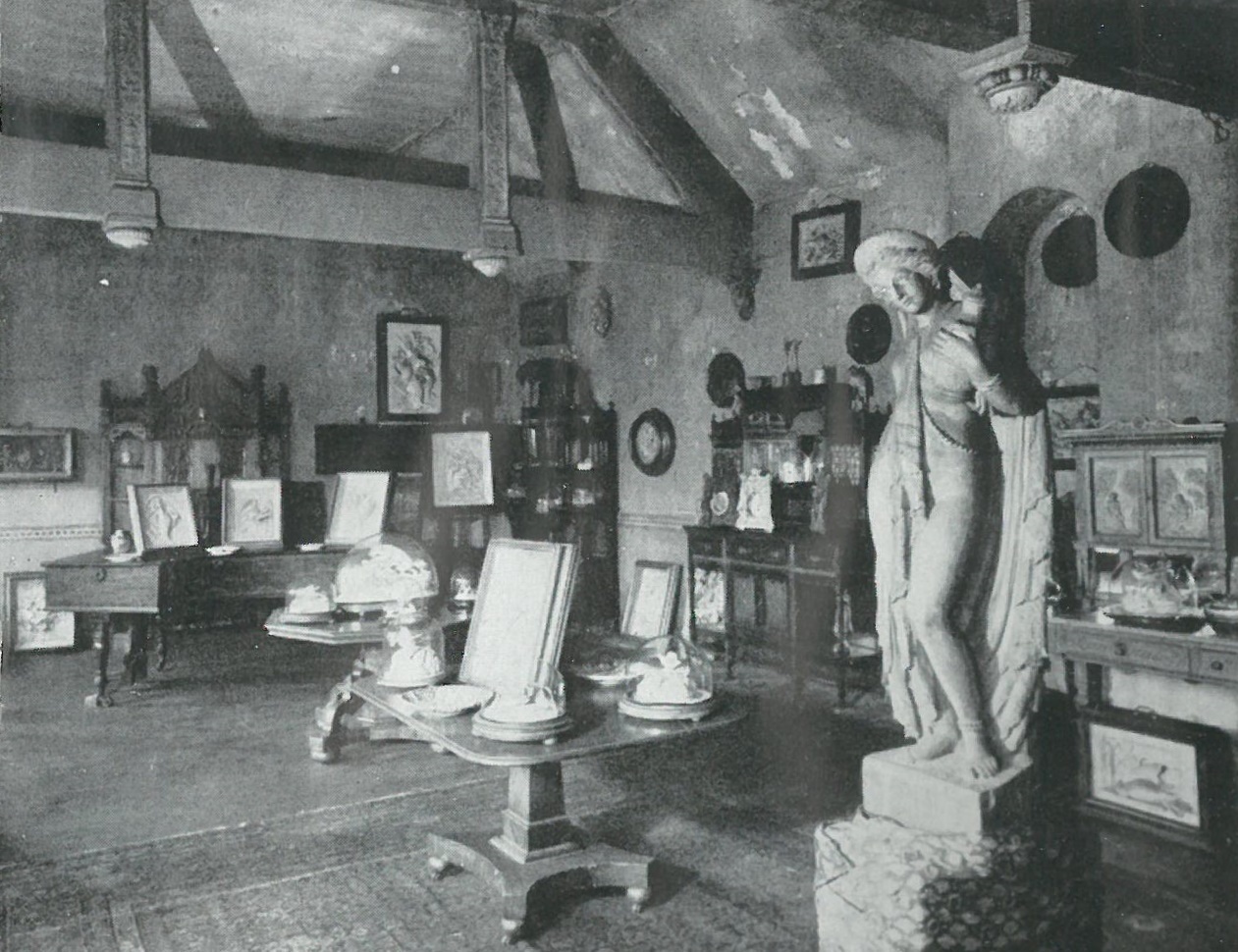 Thomas Henry Kendall's studio as it was in 1956

The name Thomas Henry Kendall today is perhaps not as well known as that of contemporaries like William Morris or Philip Webb, but his skill with woodcraft was exceptional and perhaps his work and influence on Victorian taste is worthy of re-evaluation.  It would be exciting to imagine our auction at Halls might re-ignite interest in this great craftsman.
---
For further details about this collection or to request a free valuation get in touch with our specialists
Tel: 01743 450 700 / Email: fineart@hallsgb.com