Outstanding results in the Antiques & Interiors Auction on 15th July for a small porcelain tray depicting Hawkstone Hall and a novelty form silver dish, but run-of-the-mill and badly damaged works also surpass expectations.
A good £2,200 was achieved for 7 bottles of Valpolicella (with good results elsewhere too in the collection of wine and port, part of a single-owner cellar consigned for sale). Prices were strong across the board. A good jewellery section boasted the top hammer price of the day. £3,200 was paid for lot 117 as numerous bidders contested this mixed collection which included some early paste set costume jewellery. Also, in the jewellery section an Art Deco ruby and diamond Jabot pin reached £640. Silver was on form too, with a notable £1,000 achieved for a small late Victorian dish in the form of a swan and £750 paid for a Tennis interest silver mug.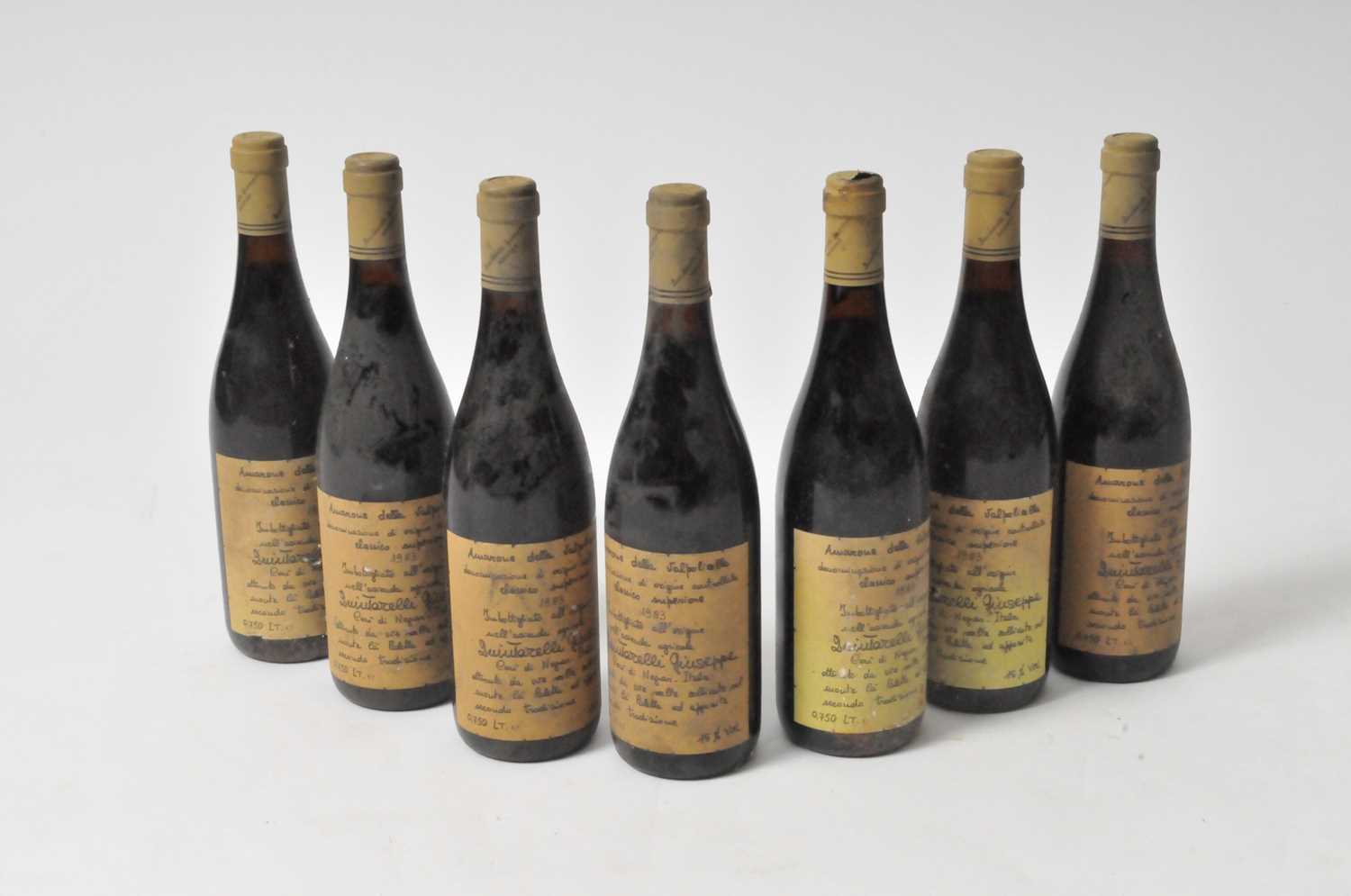 Lot 459 - Amarone Della Valpolicella Quintarelli Giuseppe, 1983 - Sold £2,200 (+bp)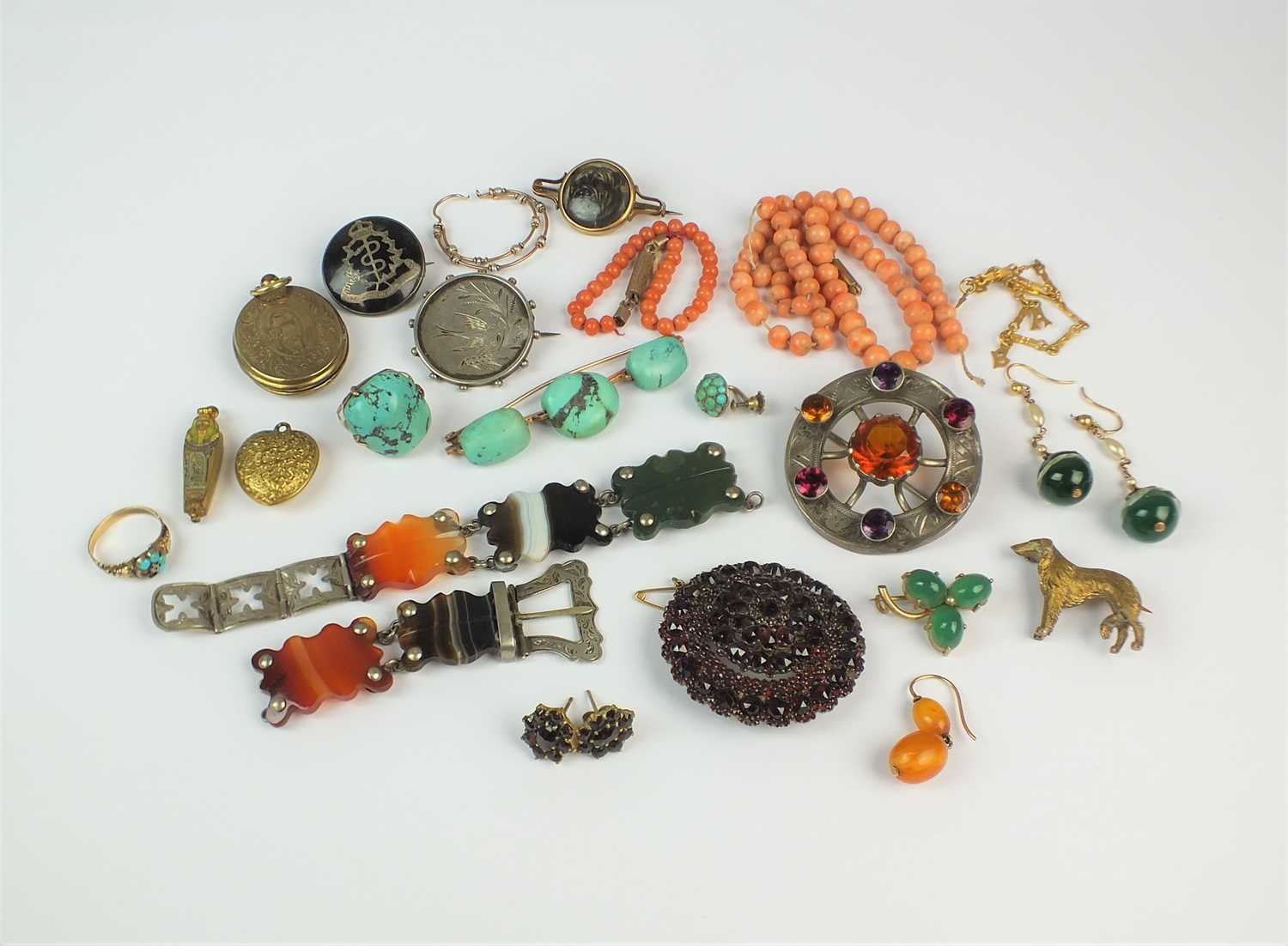 Lot 117 - A large collection of jewellery and costume jewellery - Sold £3,200 (+bp)
Ceramics and glass did really well too. A hammer price of £1,700 was paid for a rectangular porcelain tray, finely painted with a view of Hawkstone Hall, the important Shropshire house and seat of the Hill family. Although unsigned, it was attributed to Chamberlain's in Worcester and the hammer price was ultimately higher than the price paid for its companion piece from the specialist trade! The two trays, likely originally made as a pair, will now be happily re-united together once again. Shropshire-made porcelain also continued to invigorate buyers when Part 1 of the Margaret Ann Lamb collection of Coalport came under the hammer. The sale saw exceptional demand for batwing teawares in rare colourways, with one small group decorated in turquoise and green fetching an astonishing £1,200. Elsewhere, contemporary Moorcroft pieces remain strong with a large Moorcroft 'Carp' vase selling for £1,100, and consistent prices across the board for the remainder of Moorcroft from the same collection.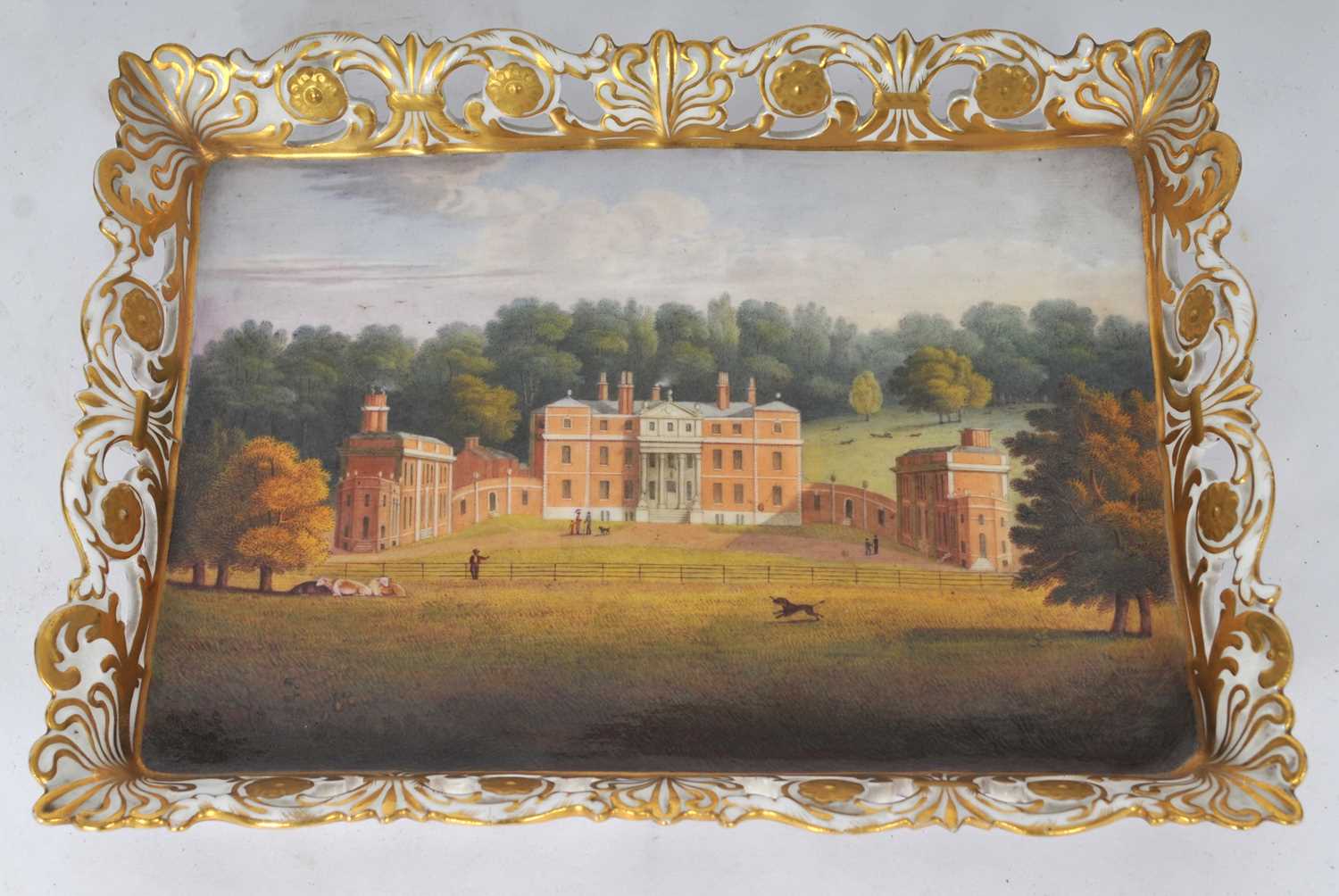 Lot 138 - An English porcelain tray painted with a view of Hawkstone Hall - Sold £1,700 (+bp)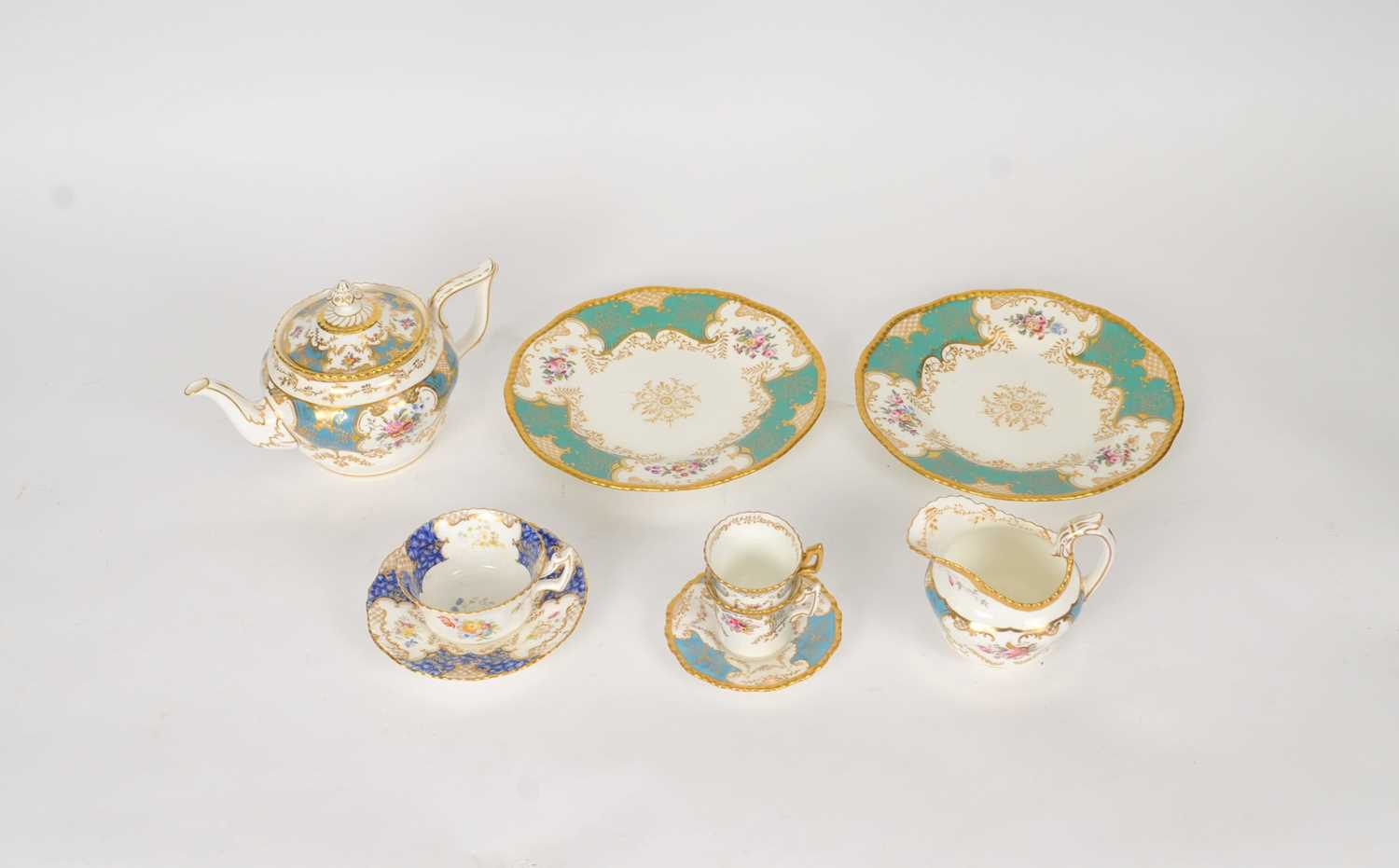 Lot 270 - A collection of Coalport batwing in rare colourways - Sold £1,200 (+bp)
Surprisingly, a Victorian campaign chest, missing half a drawer front and with two chunks missing from each side made a staggering £800. More than would have been expected for an equivalent example in good condition. It was from the 'Country House Contents' section, but this does not explain the inexplicably good result. The better works from this estate are in the September sale, but this modest 95 lot section made a collective hammer total of £20,250.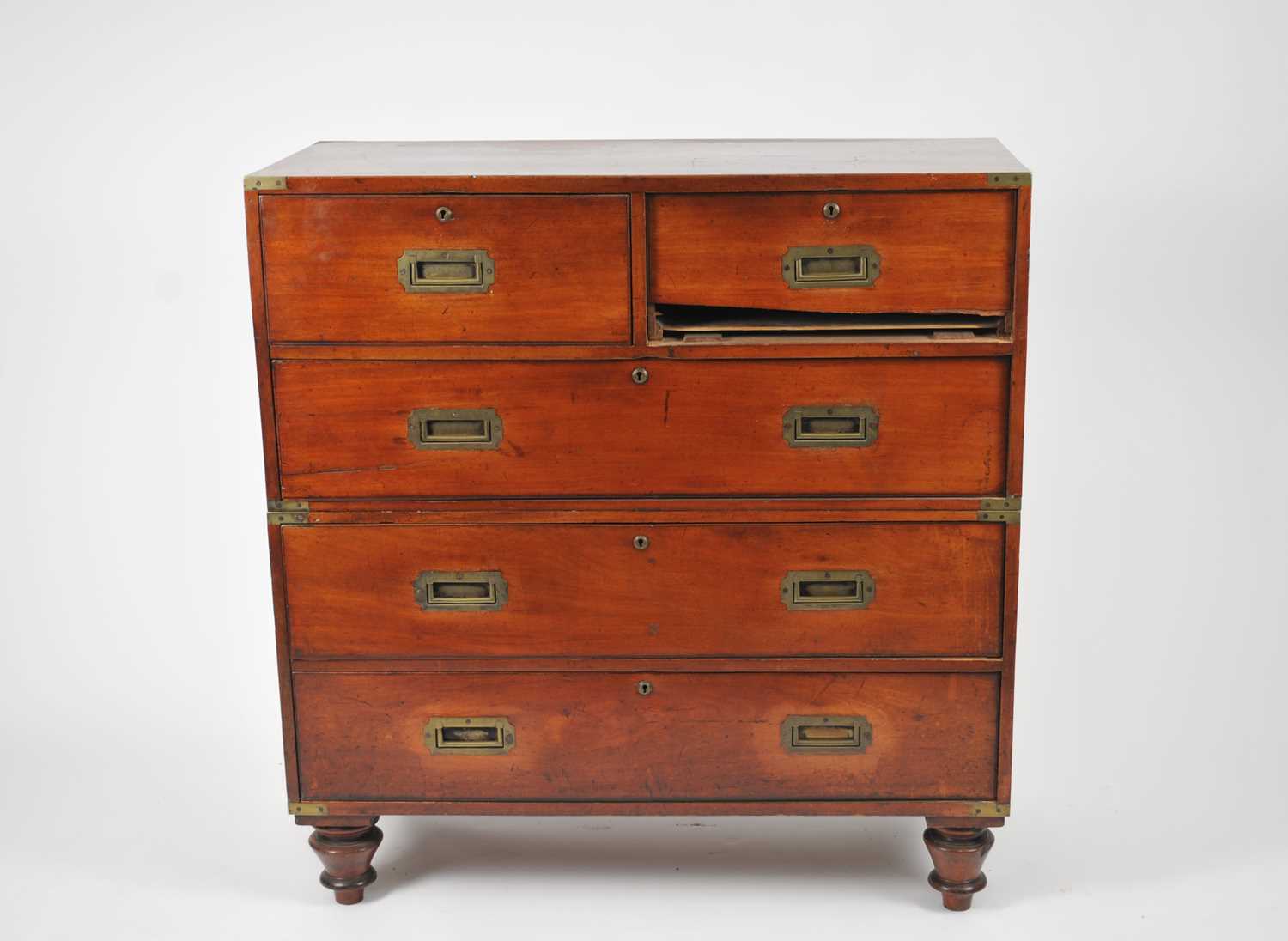 Lot 174 - A Victorian brassbound campaign chest of drawers - Sold £800 (+bp)
Overall a very satisfying result, if nicely perplexing in some quarters. A lot has to be attributed to the power of the internet, but as always professional cataloguing, photography and marketing all play an important part too.
*All hammer prices subject to buyer's premium.
For more information on any of these lots, please contact us on:
T: 01743 450 700
E: adminfineart@hallsgb.com