Halls Fine Art are delighted to announce the auction sale of a substantial painting collection amassed by the late Mr Magdi Obeid (1943-2021) a distinguished consultant general and vascular surgeon from the West Midlands. The collection comprises over 350 paintings, prints and sculptures and will be offered in two parts; Part 1: The Paintings Collection of Mr Magdi Obeid will take place online between September 29th to October 17th with Part 2: following as part of the Modern and Contemporary Art auction running from 13th – 31st October.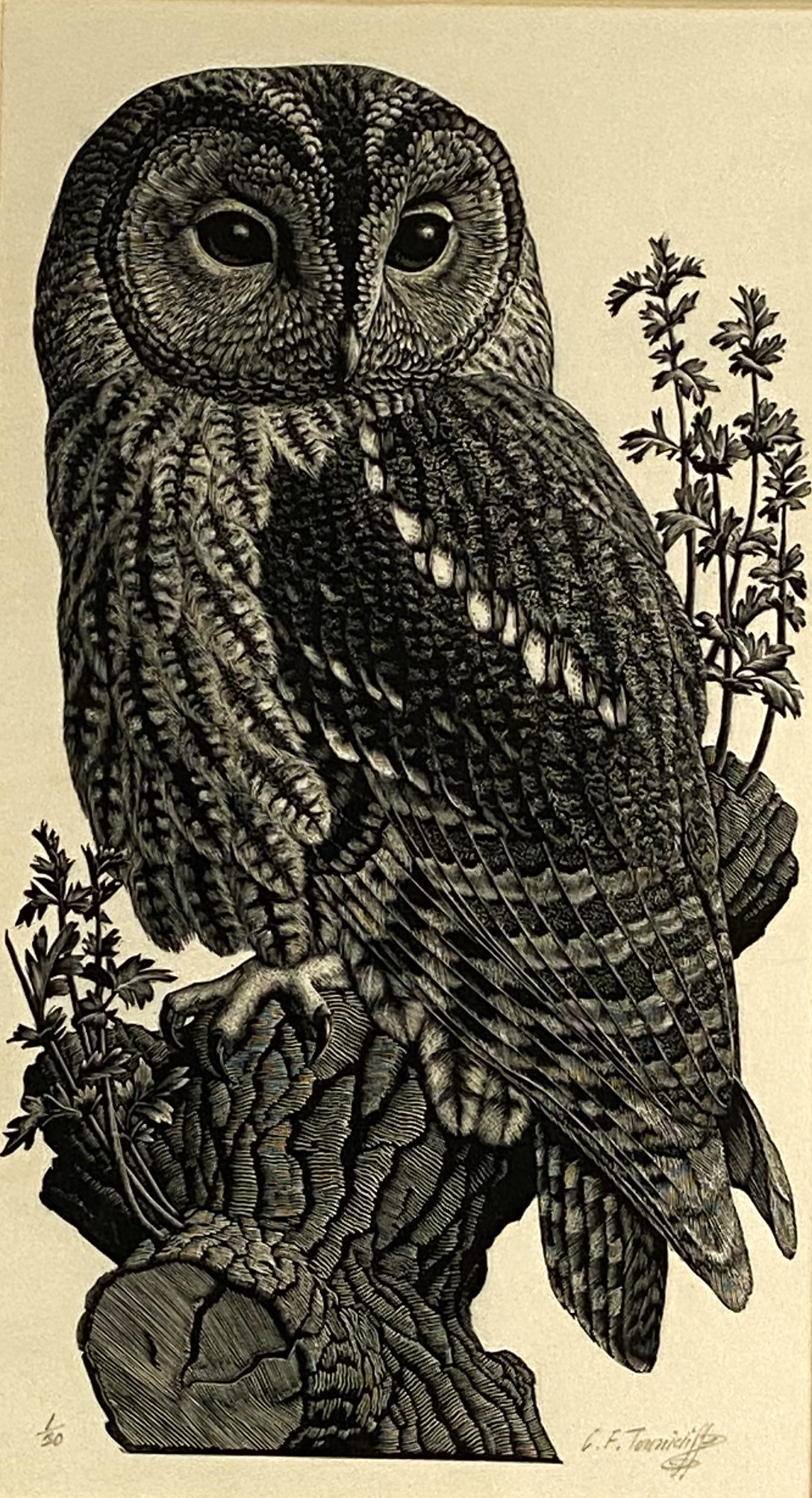 Lot 1 - Charles Frederick Tunnicliffe OBE RA (1901-1979)
Wood Owl,
1946, signed lower right, numbered 1/50, wood engraving on Japan paper, 33 x 18.6 cm, frame 46 x 31 cm
Provenance: Collection of Mr Magdi Obeid, purchased Dominic Winter 08/12/2006 lot 469
Estimate: 300 - £500
Mr Obeid was born in Khartoum, Sudan, to Egyptian parents, he spent most of his career working in the West Midlands in hospitals in Birmingham including the Birmingham Children's Hospital, the Queen Elizabeth and Dudley Hospitals, becoming a prominent specialist vascular surgeon. Throughout his career he made substantial contributions to the medical field, including serving on the intercollegiate board of examiners for general surgery and the council for the Association of Surgeons in Britain and Northern Ireland.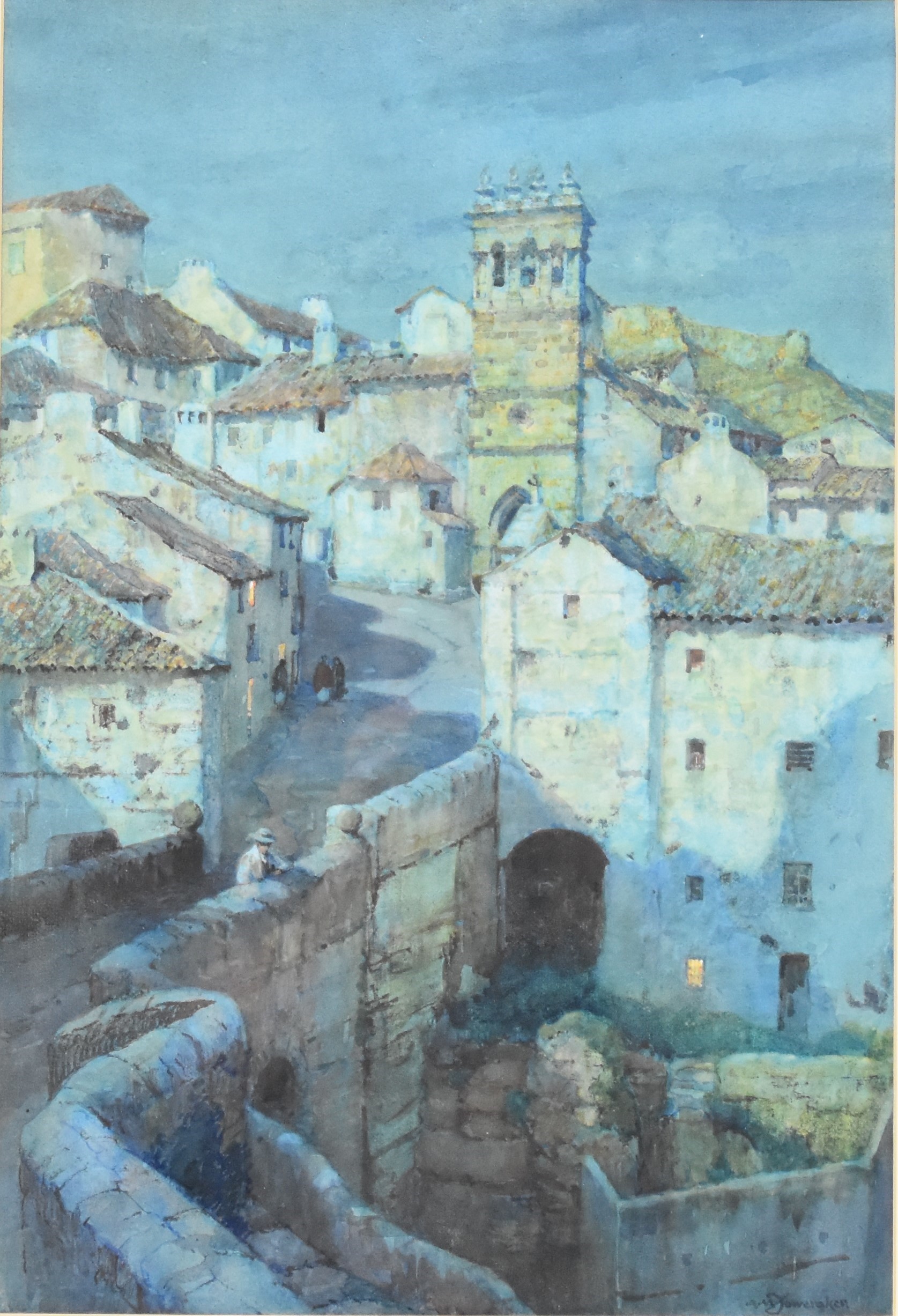 Lot 3 - Albert Moulton Foweraker (1873-1942)
Moonlight, The Old Bridge, Ronda, signed lower right, watercolour, 52 x 35.5 cm, frame 76 x 60 cm
Provenance: Collection of Magdi Obeid, purchased Sotheby's 23-09-1986
Estimate: £400 - £600
As well as achieving success in his professional life, Mr Obeid's passion for art led him to compile a significant collection which he began in the 1980s. His discerning eye and deep appreciation for British 19th and 20th Century art saw his collection grow and he contributed works to a number of exhibitions at institutions such as the Barber Institute of Fine Art and the Birmingham Museum and Art Gallery. Mr Obeid had particular interests in artists from the West Midlands, the Newlyn School and was also a keen collector of contemporary art, especially from exhibitions at the Royal Birmingham Society of Artists. Having been raised in the Coptic Church he also acquired an interesting array of religious artworks and stained glass window designs.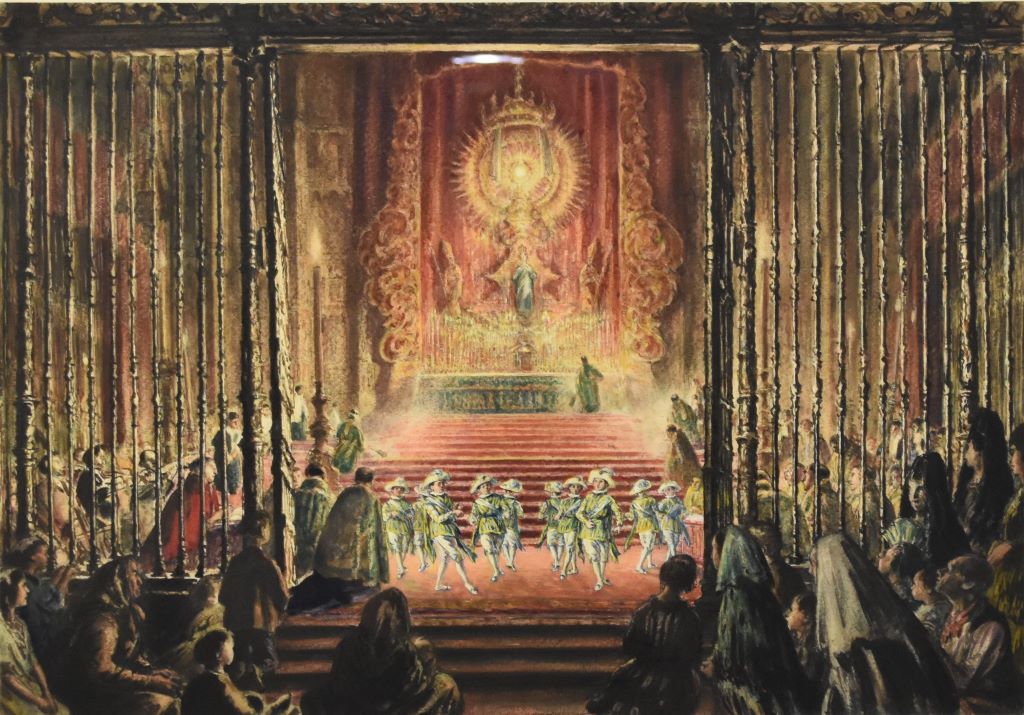 Lot 5 - Muirhead Bone (Scottish 1876-1953)
Seises Dancing at the Altar, Seville Cathedral,
watercolour, pen and ink, 35 x 51 cm, frame 64 x 78 cm
Provenance: The Collection of Mr Magdi Obeid, purchased Bonhams 20/08/2012 lot 13, Exhibited at the British Empire Exhibition in Glasgow 1938, label for Robertson & Bruce Fine Art, Dundee, ex. property of A.J.C. Wall Esq, Oxfordshire, multiple James Bourlet labels
Estimate: £500 - £700
"The scale and diversity of the collection exemplifies Mr Obeid's profound love of art, which defined his collecting journey."
"It is always such a pleasure to handle a collection like this, one that has been put together from a sheer love of art and of collecting. Mr Obeid was a person who bought what he liked, sought out artists that he admired and brought together a really diverse and impressive collection" notes Art Specialist Abigail Molenaar from Halls.

Lot 227 - Augustus Osborne Lamplough ARA (1877-1930)
Figures and Camels travelling before Ancient Egyptian Temple Ruins by Moonlight,
signed lower left, watercolour and gouache, 24 x 61 cm, frame 36.5 x 73 cm
Provenance: The Collection of Mr Magdi Obeid, purchased Bonhams 04/02/2009 lot 57
Estimate: £200 - £400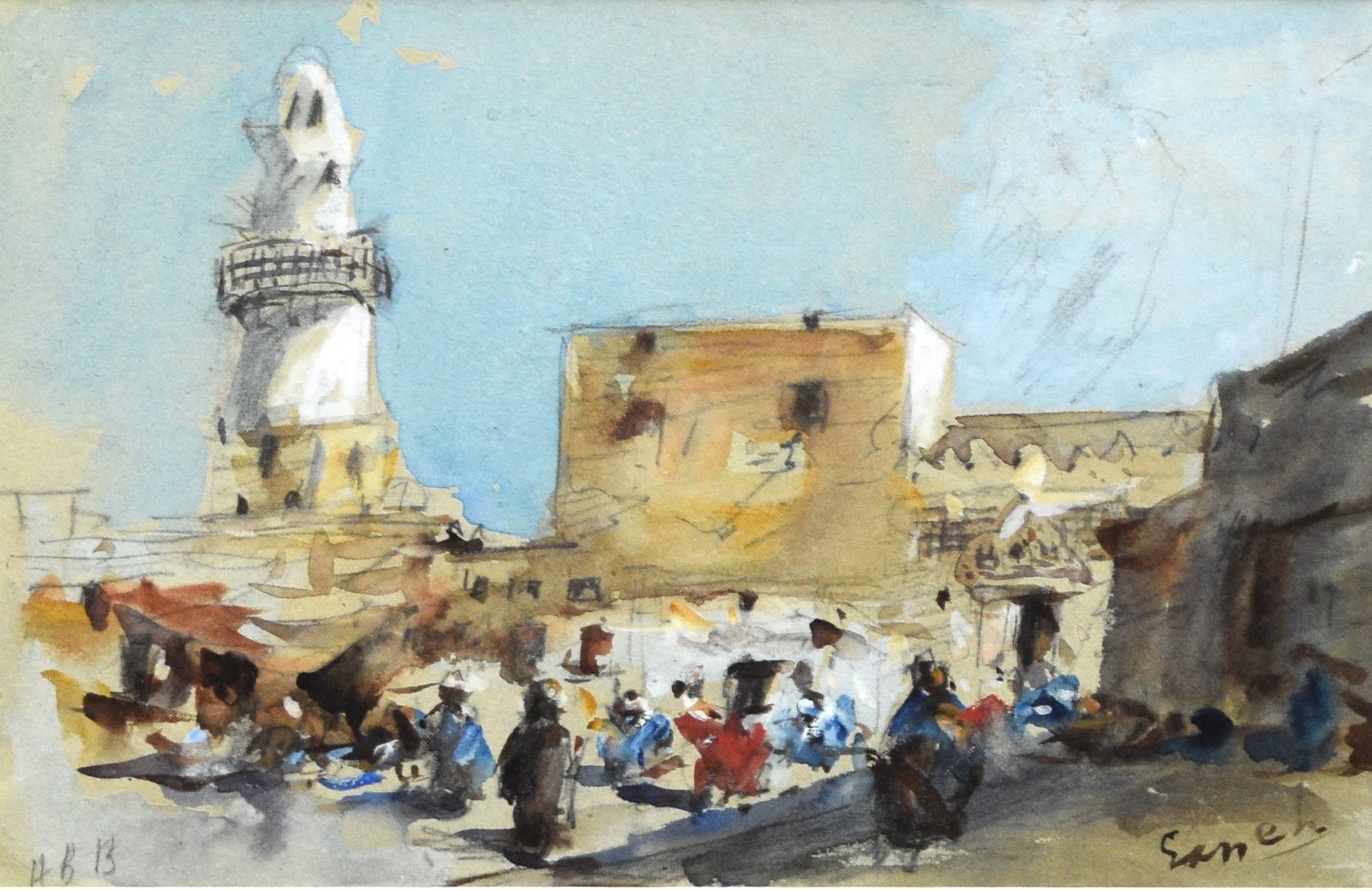 Lot 245 - Hercules Brabazon Brabazon (1821-1906)
Esneh,
initialled lower right, watercolour, 16 x 25 cm, frame 43 x 59 cm
Provenance: Collection of Mr Magdi Obeid, purchased Bonhams 23/10/2007 lot 147
Estimate: £400 - £600
Part 1 of the collection will be live for bidding from the 29th September until the 17th October, interested buyers can view the collection at Halls Fine Art on the 12th and 13th October. For further information please contact specialist Abigail Molenaar at fineart@hallsgb.com or +44(0)1743 450 700
---
The Paintings Collection of Mr Magdi Obeid - Timed
Starts: 29th Sep, 2023 16:00 - Ends: 17th Oct, 2023 16:00
Public Viewing:


Thursday 12th Oct. 10am - 4pm
Friday 13th Oct. 10am - 4pm
Halls Holdings House, Bowmen Way, Battlefield, Shrewsbury, SY4 3DR