Specialist Caroline Dennard tells us about a beautiful 'Valentine' pattern cup in her next auction
---
This 'Valentine' pattern was first used on a special Chinese Export porcelain service commissioned for Admiral of the Fleet George Anson in 1743 and has a fascinating history behind it.
After setting off from England with an ambitious aim to attack Spanish possessions in South America, numerous calamities to the fleet including mutiny, stormy weather and the loss of three ships meant that Anson's ship was forced to stop off at the island of Tinian in the Pacific Ocean to recuperate.

Tinian was a lush tropical paradise with an abundance of fruit and other edible greens, as well as benefitting from fresh water and cattle which had been brought there to provide meat for the nearby Spanish garrison on Guam. In particular, the tasty and nutritious breadfruit trees in on the island caught the attention of the ship's artist Percy Brett who featured these and other elements of wildlife in his sketch books.

After recuperation, the crew continued their westward journey before harbouring at Canton in 1743. During this time, Anson and his men were instrumental in saving Canton from a fire which would have otherwise destroyed the entire city. In recognition, a porcelain service, known as the "Valentine Pattern" was commissioned for Anson, depicting items drawn from the sketches of Percy Brett.

This pattern was then replicated in later years by the Worcester porcelain factory, decorated with pairs of flaming hearts hovering over braziers and kissing birds, alongside that all important very succulent looking bread-fruit tree.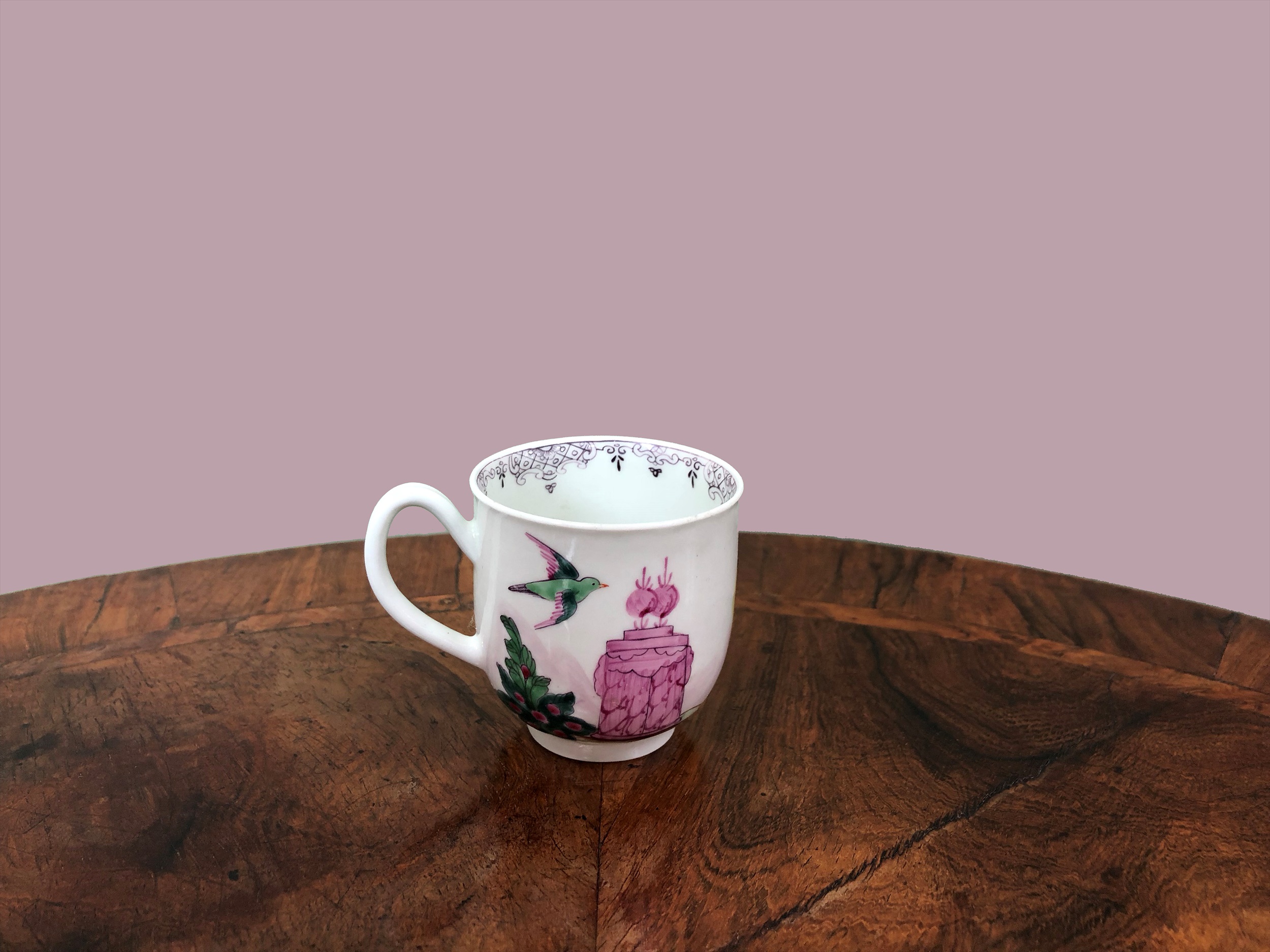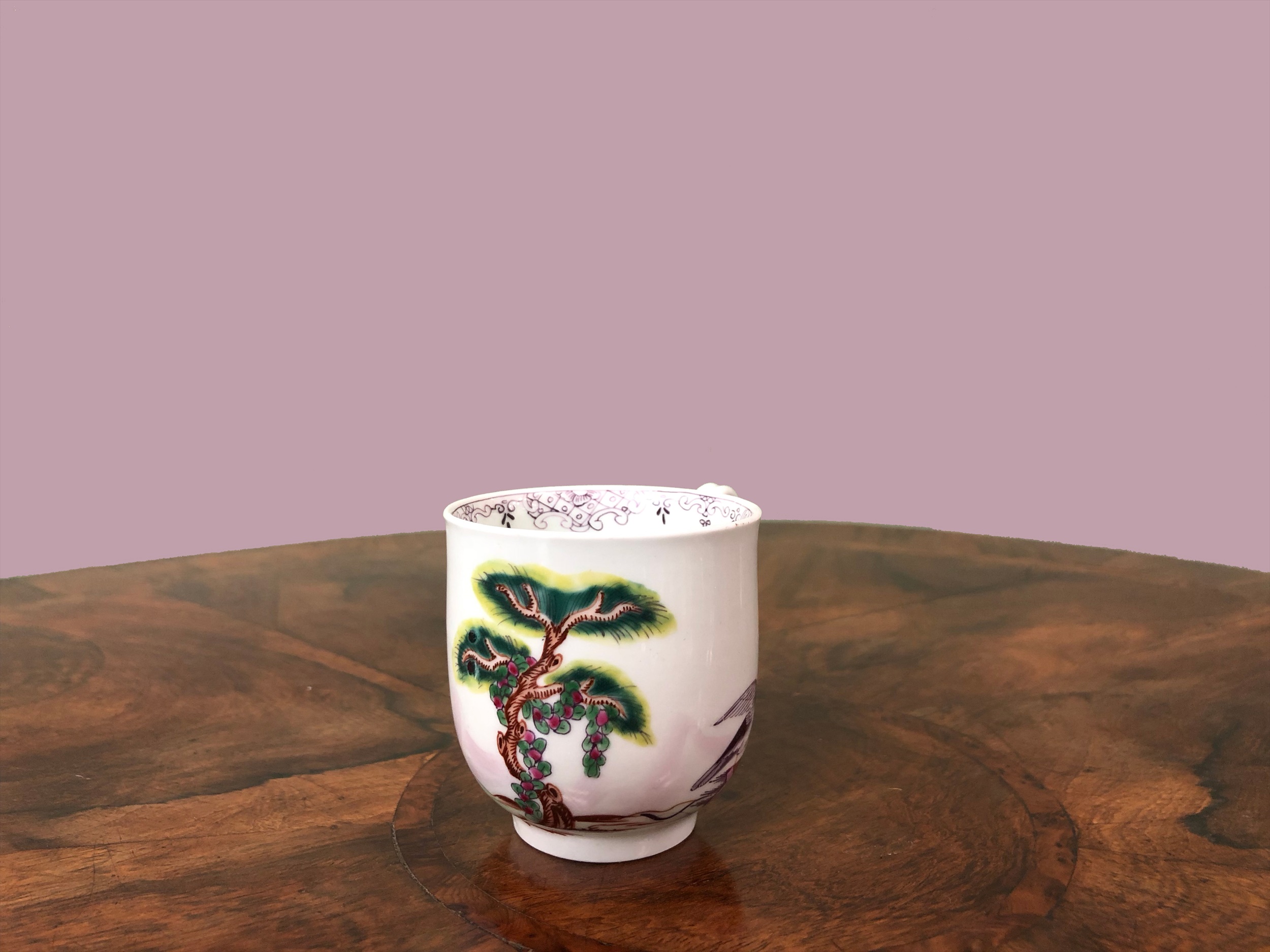 Lot 404: A Worcester coffee cup
circa 1762-65
of plain U shape with a grooved handle, brightly enamelled with the 'Valentine' pattern of billing doves on a quiver, a garlanded breadfruit tree and hearts on an altar, with 'pencilled' purple scrollwork border to the interior, unmarked, 5.7cm high

Provenance: Ex. Wychwood Collection and David Butti Collections. Purchased on 10th May 2006 at Bonhams.
Estimate: £200 - £250
Auction: The Spring Auction – 18th March 2020





For further details on this beautiful item or our forthcoming Spring sale
contact Caroline Dennard on Tel: 01743 450 700 or email carolined@hallsgb.com