Auction Of Sporting Art & Memorabilia From The Mid-Victorian Era
 Lindsey is retiring after 22 years of specialising in sporting art and memorabilia from the mid-Victorian era to the present day and has a reputation for fine taste and a remarkable eye for quality.
As well as being a collector herself, she has bought, sold and commissioned many 'presentation works of art for legendary sporting events such as The Waterloo Cup, coursing's premiere fixture for which she commissioned a bronze sculpture from Paul Jenkins for the winner of The Waterloo Cup final in 2005.
The artist's proof is just one of the historic items listed for sale here, estimated at £2,000-3,000. The highlight though, of this collection of sporting works of art and memorabilia is an impressive original, signed bronze sculpture by Sir Joseph Edgar Boehm titled Suffolk Punch and Groom (c.1869), which is expected to make in excess of £10,000 (illustrated).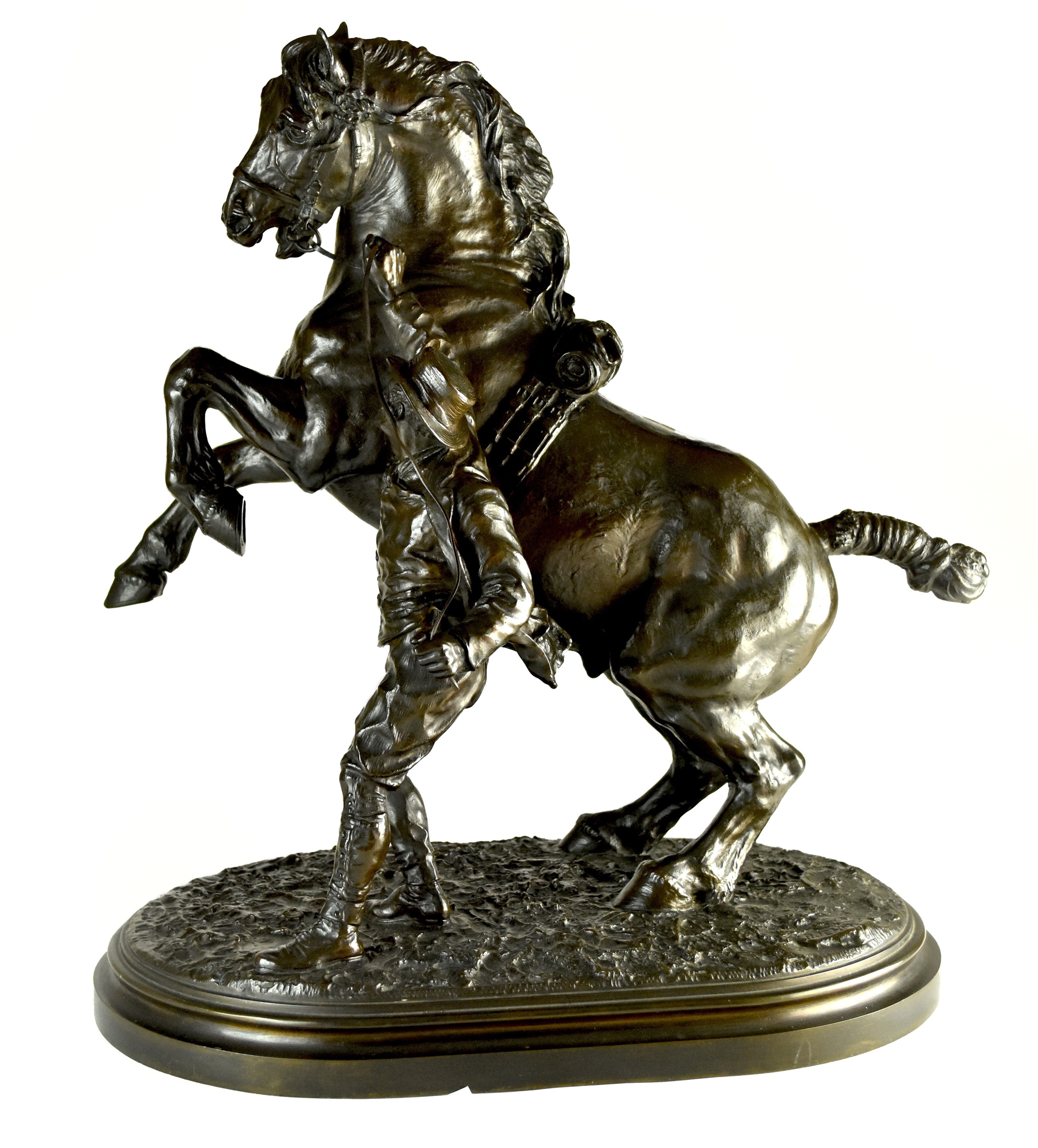 Suffolk Punch and Groom (c.1869)

by Sir Joseph Edgar Boehm

Lindsey has a professional equine background who moved on to be at the cutting edge of equine sports industries in 1980. She is a member of the FATG and BSAT and has exhibited regularly at major events.
Her trade stand was highly regarded, winning many prizes including Best Trade Stand at the Royal Windsor Horse Show in 2007.
The Victoria Gallery was the first port of call for anyone seeking beautiful and individual sporting gifts, where Lindsey would share her enthusiasm and knowledge of the art of horse, dog and hound.  Specialising in original art, etchings, bronze sculptures, Swaine & Adeney whips, hunting horns and books, all of which are represented for sale in Halls Fine Art's Fine furniture, pictures, ceramics, works of art and jewellery sale on the 7th of December and the Antique and Interiors sale on the 9th of November.
Estimates are equally varied, starting from £50-70 for a Hermes 'Springer Spaniel' ashtray to £600-800 for a Basil Nightingale hunting watercolour, with many in between and above this level. Lindsey is passionate about sporting art, which is reflected in the quality of the items in the sale.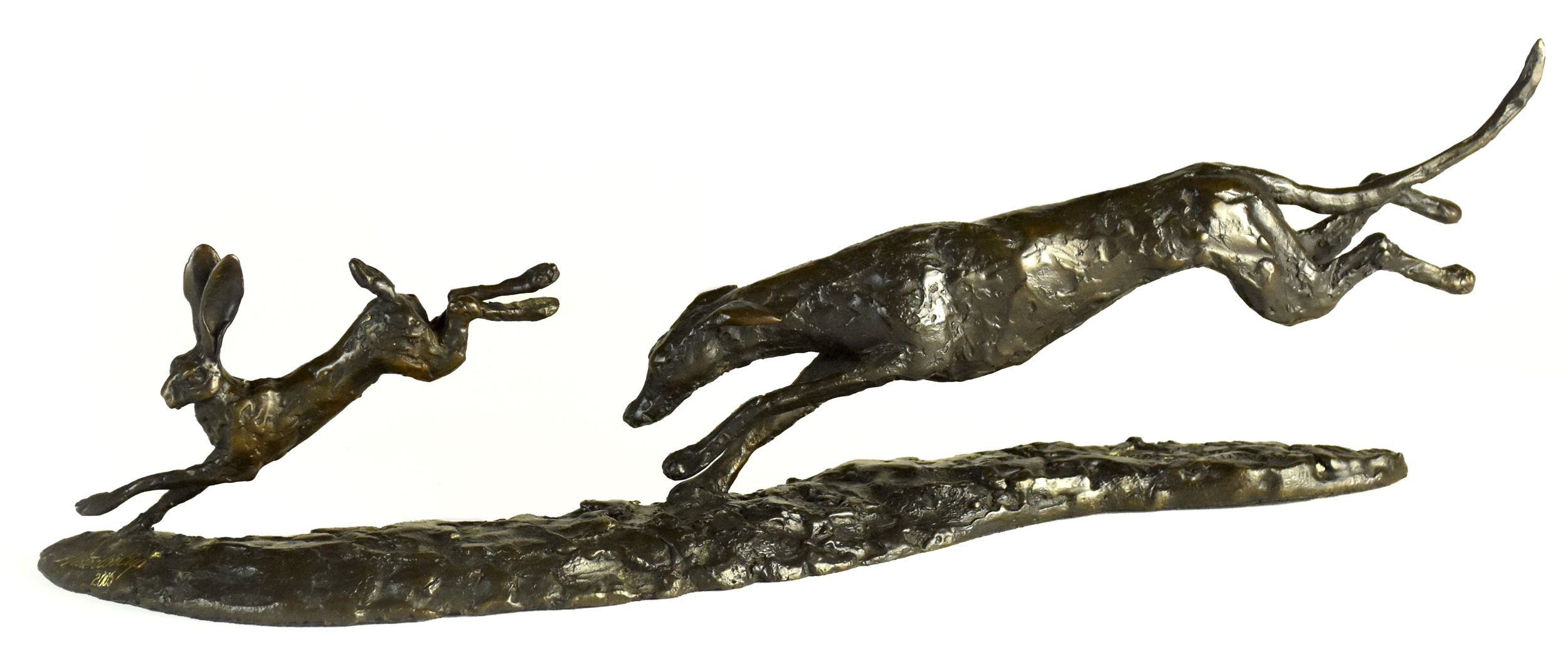 'The Waterloo Cup'
by Paul Jenkins
Estimate: £2,000 - £3,000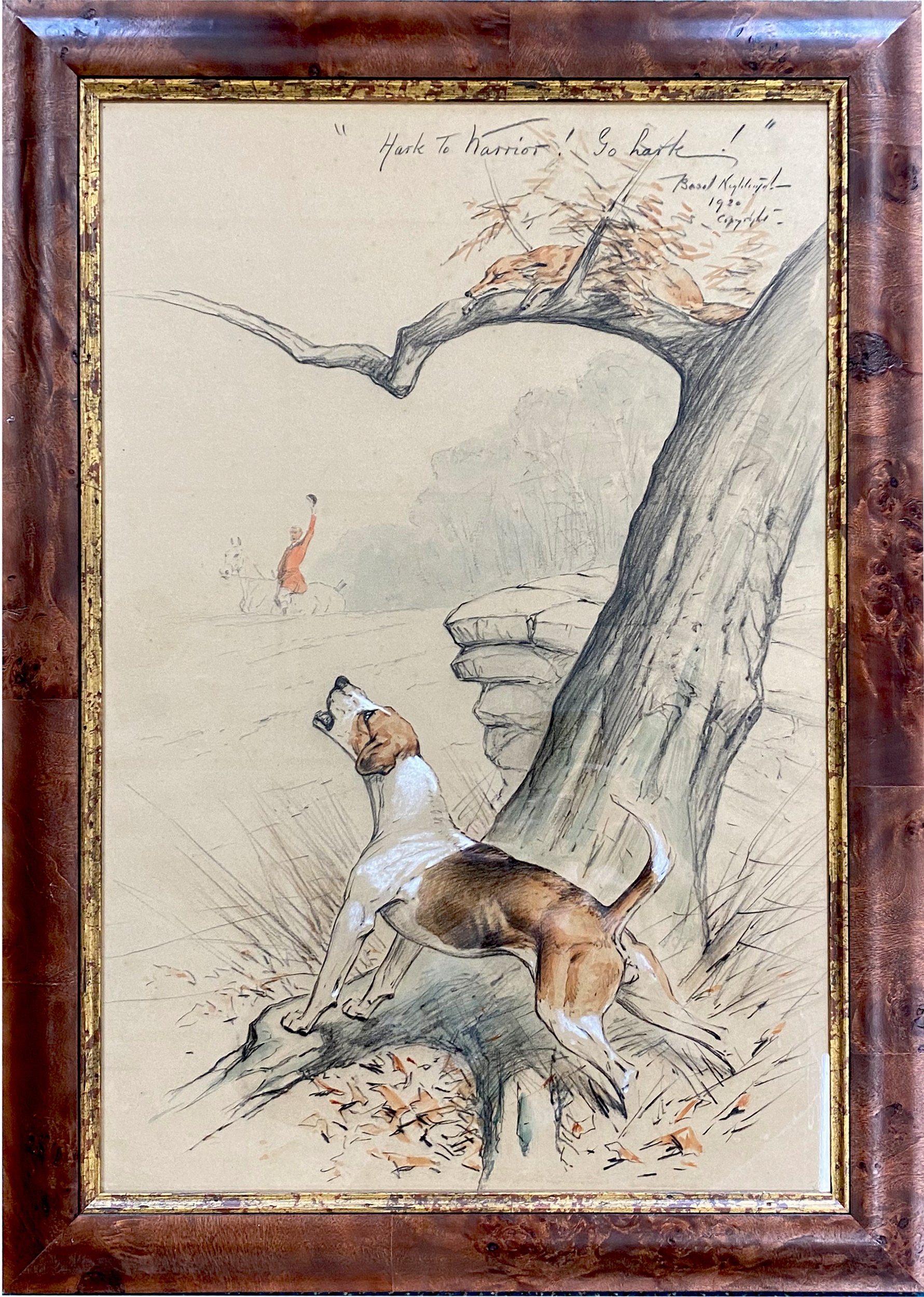 Basil Nightingale Hunting
watercolour
Estimate: £600 - £800
Part 1 of the Lindsey Knapp Collection will be offered as part of the Antiques and Interiors Auction on 9th November.
 
Part II to be offered as part of the Fine Art, Antiques and Jewellery Auction on the 7th of December, including the Sir Joseph Edgar Boehm bronze Suffolk Punch and Groom. 


Fine Art Auction Valuations & Estimates
The Fine Art Department at Halls Auctioneers have a wealth of experience of valuing individual items of sporting  memorabilia and collections of historical interest from all over the world.
Whether you are a historian, museum, institutional collector, or simply have an interest in military history, you are sure to find something of interest at our auctions.
If you need a valuation for a single fine art item or a complete personal or institutional art collection our RICS accredited valuers are here to help.
The main types of antique and fine art valuations and appraisals we deal with are valuations for auction, divorce, inheritence, trust, insurance and probate. 
For more information or to arrange a valuation of any sporting memorabilia please phone +44 (0)1743 450 700 or visit our page devoted to fine art auction valuations