This collection began its formation in 1977 with a single child's tea service from an antique shop in Woburn, purchased as a gift from Bruce to his wife, Enid. Subsequently, a trip to Portobello one morning unearthed a similar set marked Minton. Bruce insisted it was nothing like the first one – and Enid was happy to purchase it, if only to prove him wrong! With that, the collector's bug was caught and the collection continued growing until 2010. Considered rare survivors by virtue of their intended recipients alone, this collection's existence today is made ever more incredible given that the approximately 400+ pieces included the sale are only remnants of a once even larger collection that was sadly destroyed by a direct lightning strike and subsequent fire.

This mixture of a wide variety of delightfully small bone china, porcelain and earthenware tea cups and saucers originally formed parts of sets by which young girls could be taught the very formal processes for preparing and serving tea. Tea brewing and serving it correctly was a very important part of the social scene in the nineteenth century and there are even paintings of mothers of this era taking tea with friends, with the hostesses' daughter sat at a small table nearby dispensing tea to other girls.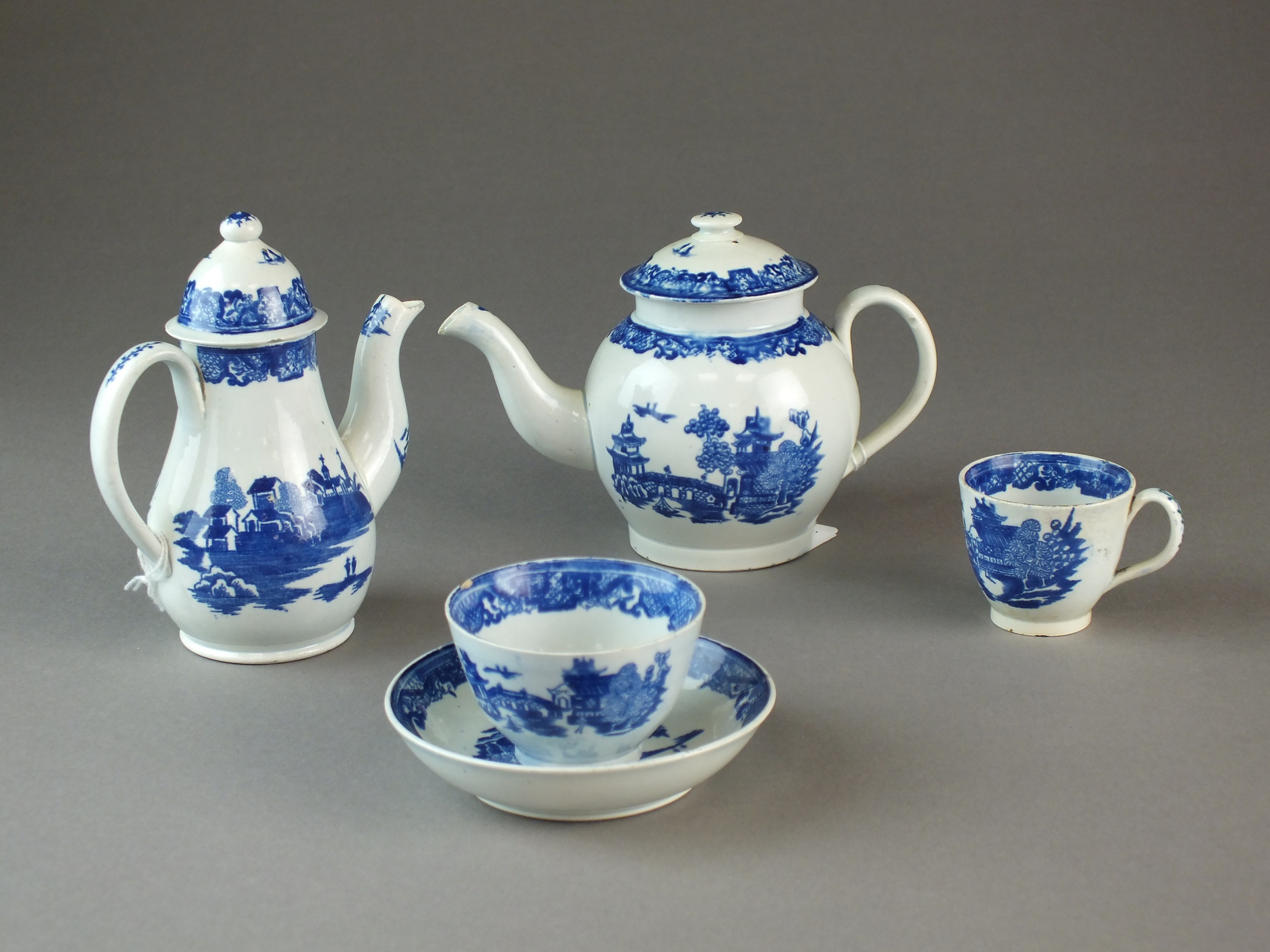 Lot 23 - An English pearlware toy tea and coffee service
attributed to Leeds circa 1800-10 transfer-printed
Estimate: £100 - £150
Families would sometimes order a full-size service for themselves alongside a miniature replica as plaything for their children. Each piece having its own specific purpose was likely not lost on the children who played with such sets, often demonstrating the first sign of their entrance into adult society. An article in the July 1866 issue of Godey's Lady's Book entitled "Domestic Education" indicates that competency in the tea ritual was an important part of a young woman's maturing: "The next great step is in allowing little miss to make the tea, which is a very great promotion indeed, and ere many years go by she presides at the tea and breakfast table with a perfect sense of what is required of her". This, despite the fact that other literature from the time strongly warned against small children actually consuming tea or coffee due to its stimulant effect!
Many of the Staffordshire Potteries produced these small pots and there was great rivalry to offer new shapes, decoration and patterns, typically following the changing fashions in the full-sized sets.  Many of the manufacturers also added pattern numbers to the base of the main pieces as a means of identifying their wares.  These provide researchers with clear indications as to the manufacturer and there is now a wealth of information on line and books on the subject which has made it easier for collectors to identify their pieces.
---
The Enid and Bruce Moulder Collection
of Children's Antique Tea Wares, principally c1810-1870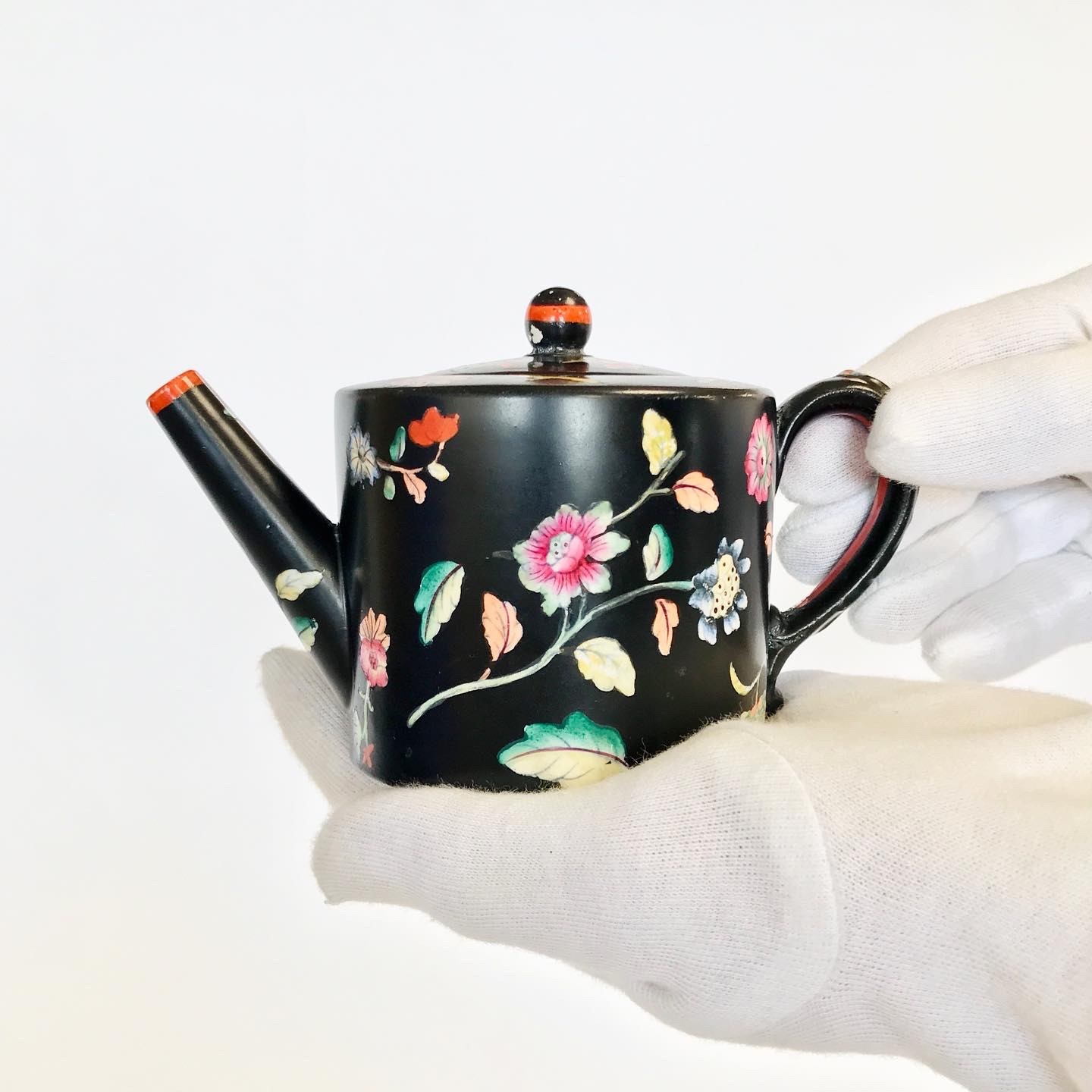 For all sale enquiries contact Specialist Caroline Dennard
T: 01743 450 700 / E: carolined@hallsgb.com