It started with an innocent suggestion one sunny afternoon in the office, in the middle of July and for some crazy reason ended up becoming a reality.
As a team we think of ourselves as relatively fit but that didn't stop us feeling a bit apprehensive as to what we had signed ourselves up for! 
Setting up our Just Giving page and letting Severn Hospice know what we were planning made our idea a reality, we were actually going to run 5k in mud!
Questions such as 'Aren't you worried?' and statements like 'Crikey, I wouldn't dare do that' came from colleagues, family, friends and clients but donations came in thick and fast and we couldn't be more grateful at what we have achieved for the wonderful charity that is Severn Hospice.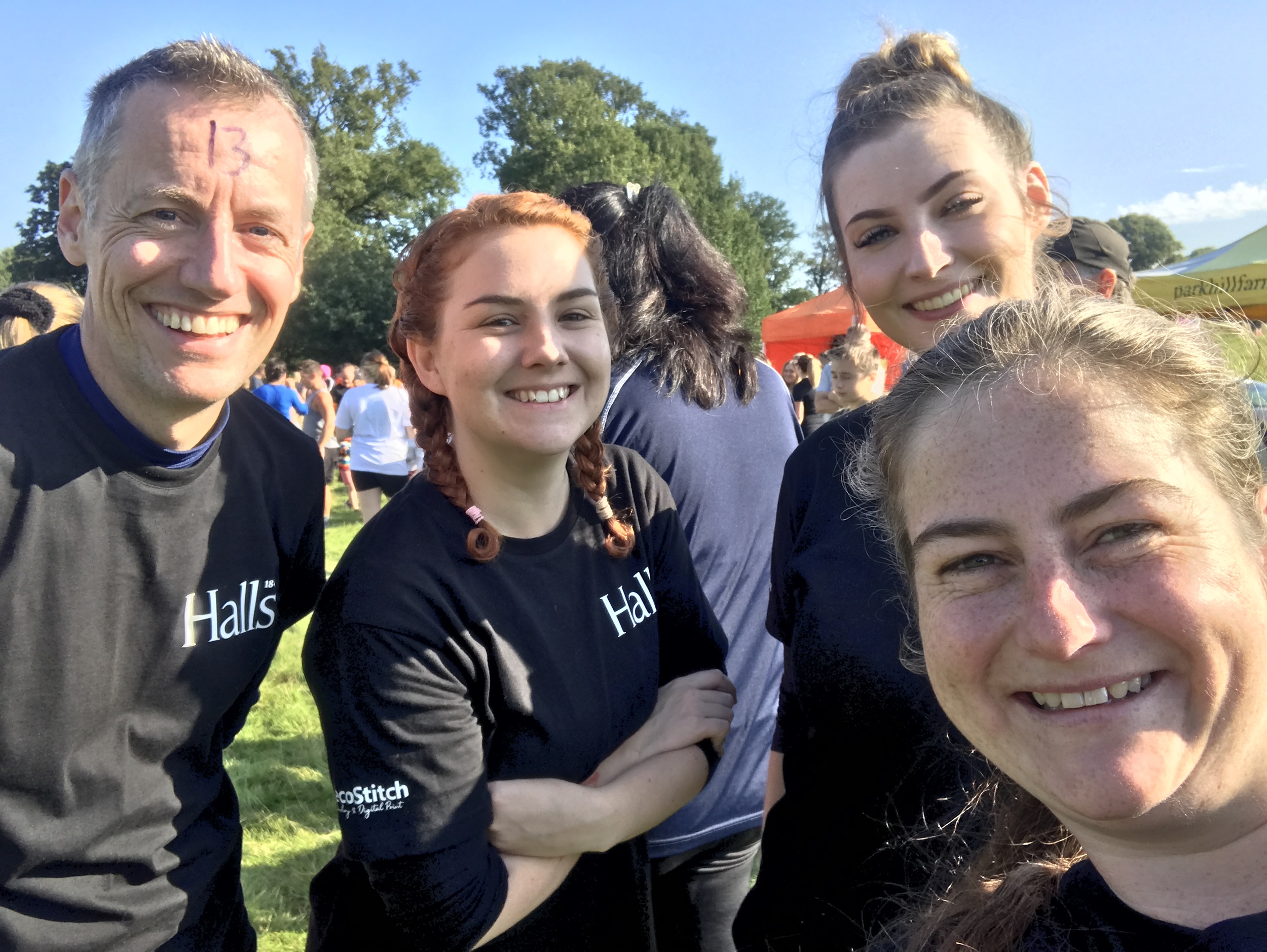 Pre-run selfie - Still very clean at this point.
-Alexander, Abigail, Gemma and Chloe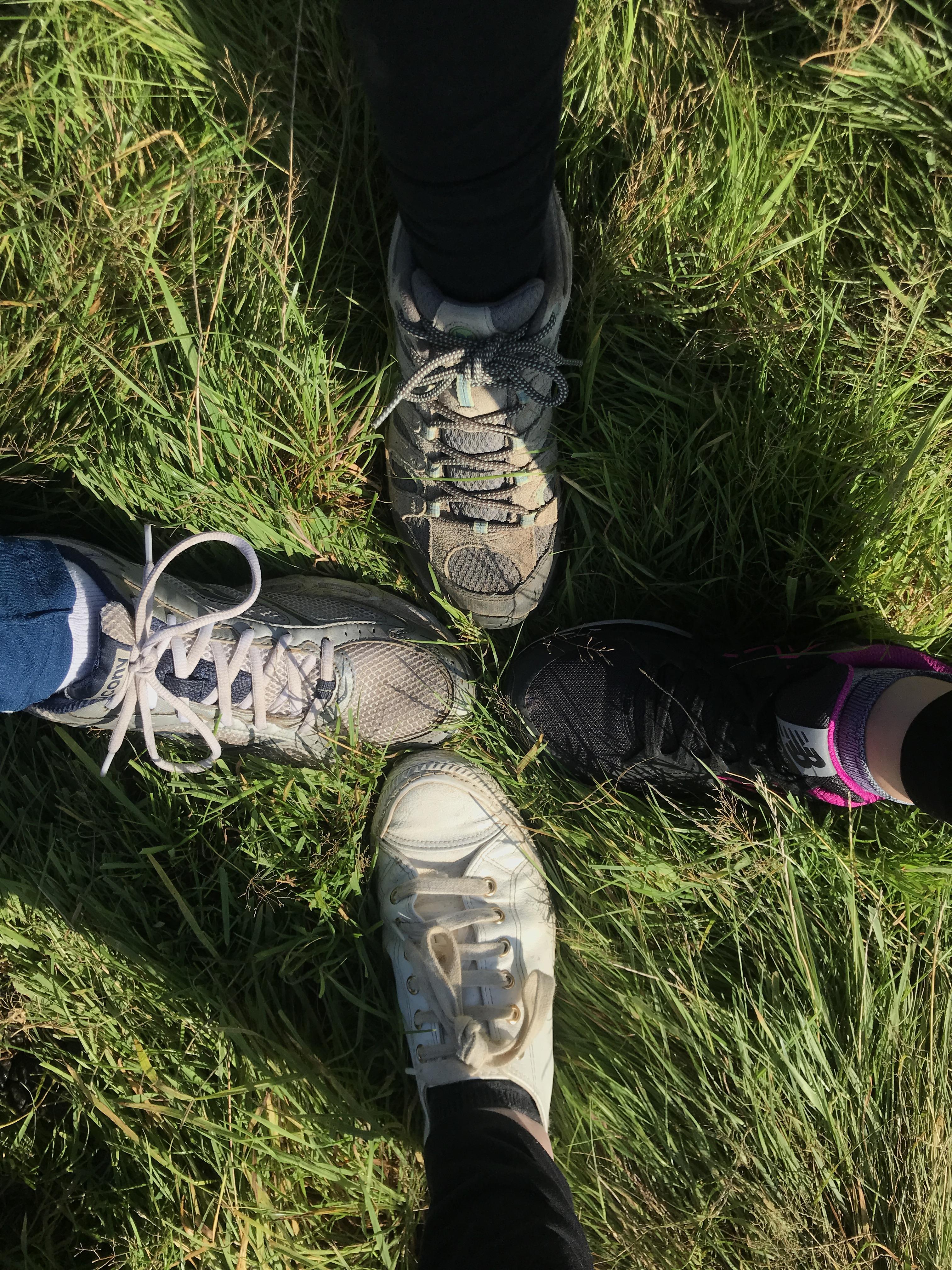 Four clean trainers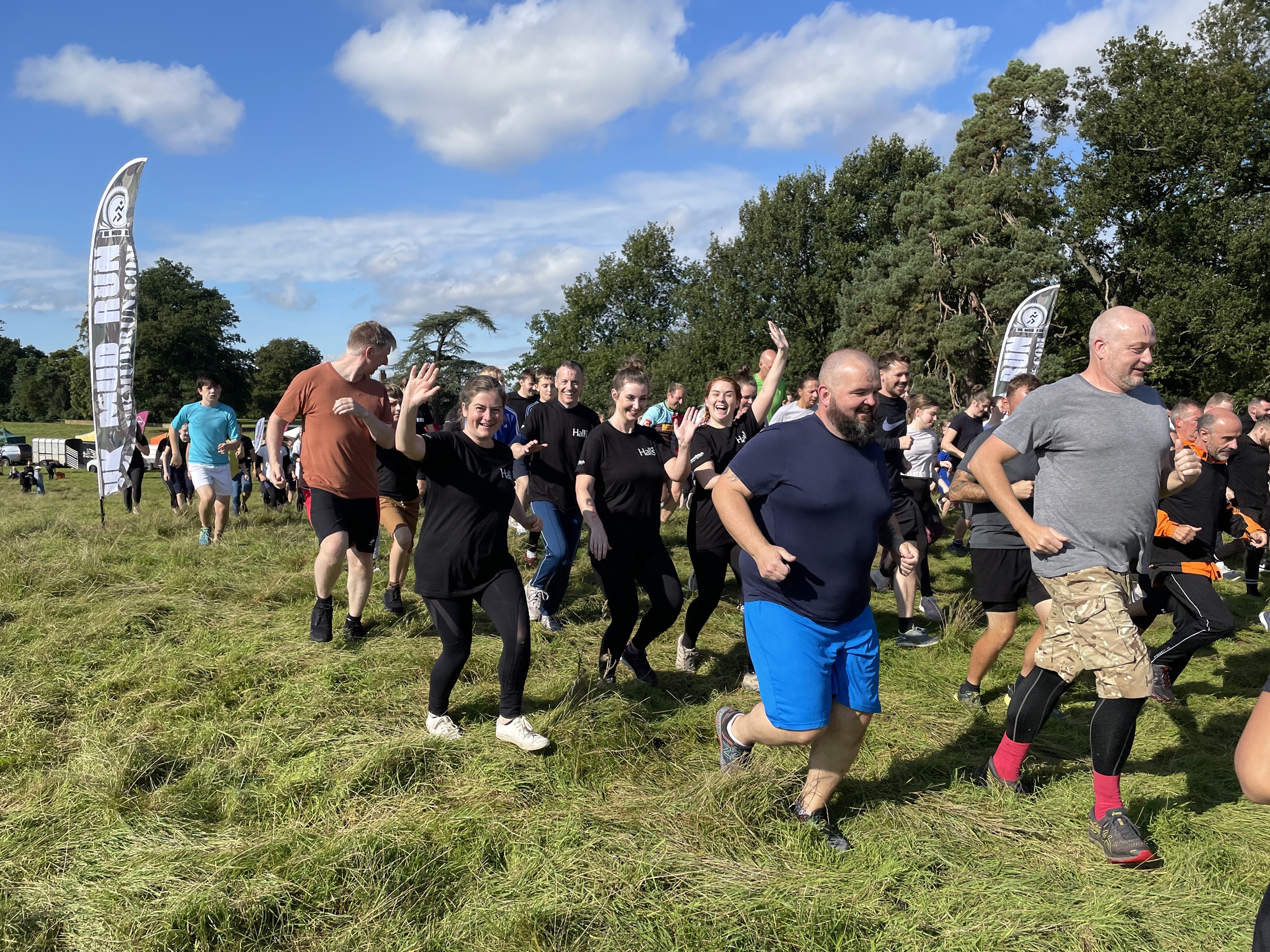 And we're off
This was tough - the only way to get through it was by crawling.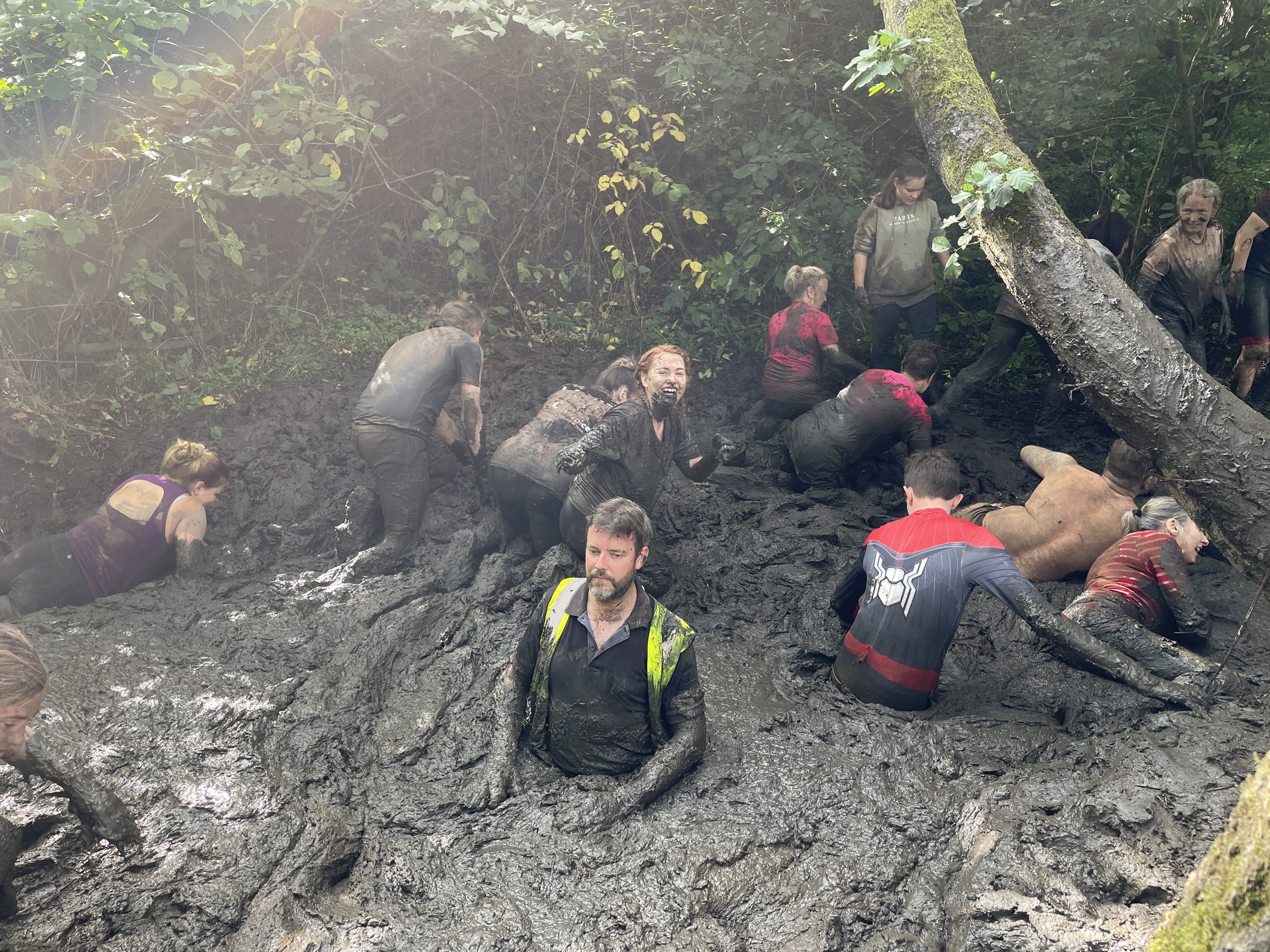 The 'Mudpit' - to get through this we had to dive onto the mud and crawl across it.
There was no bottom and the man in the hi-vis was there to help pull us through it.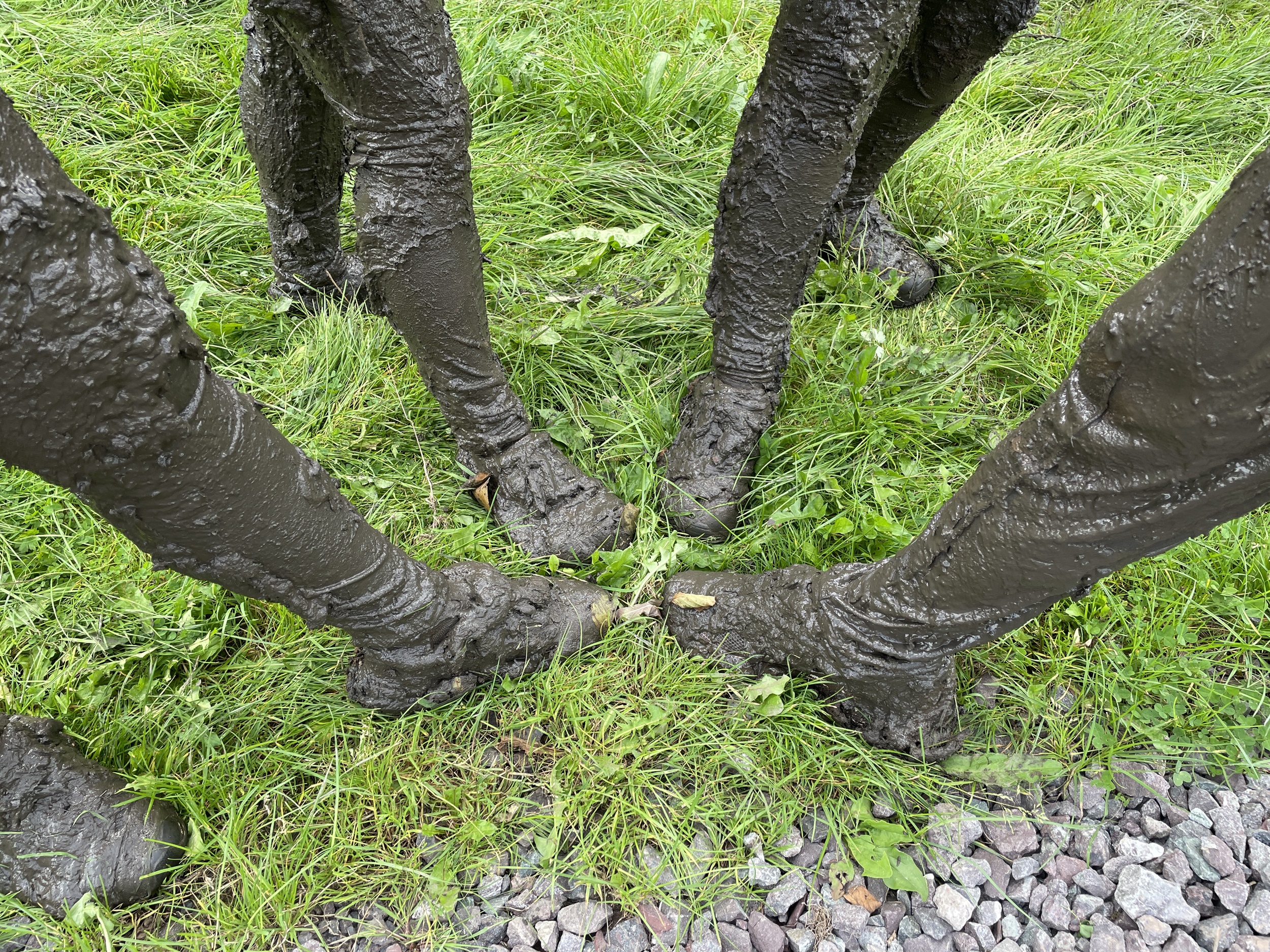 Muddy trainers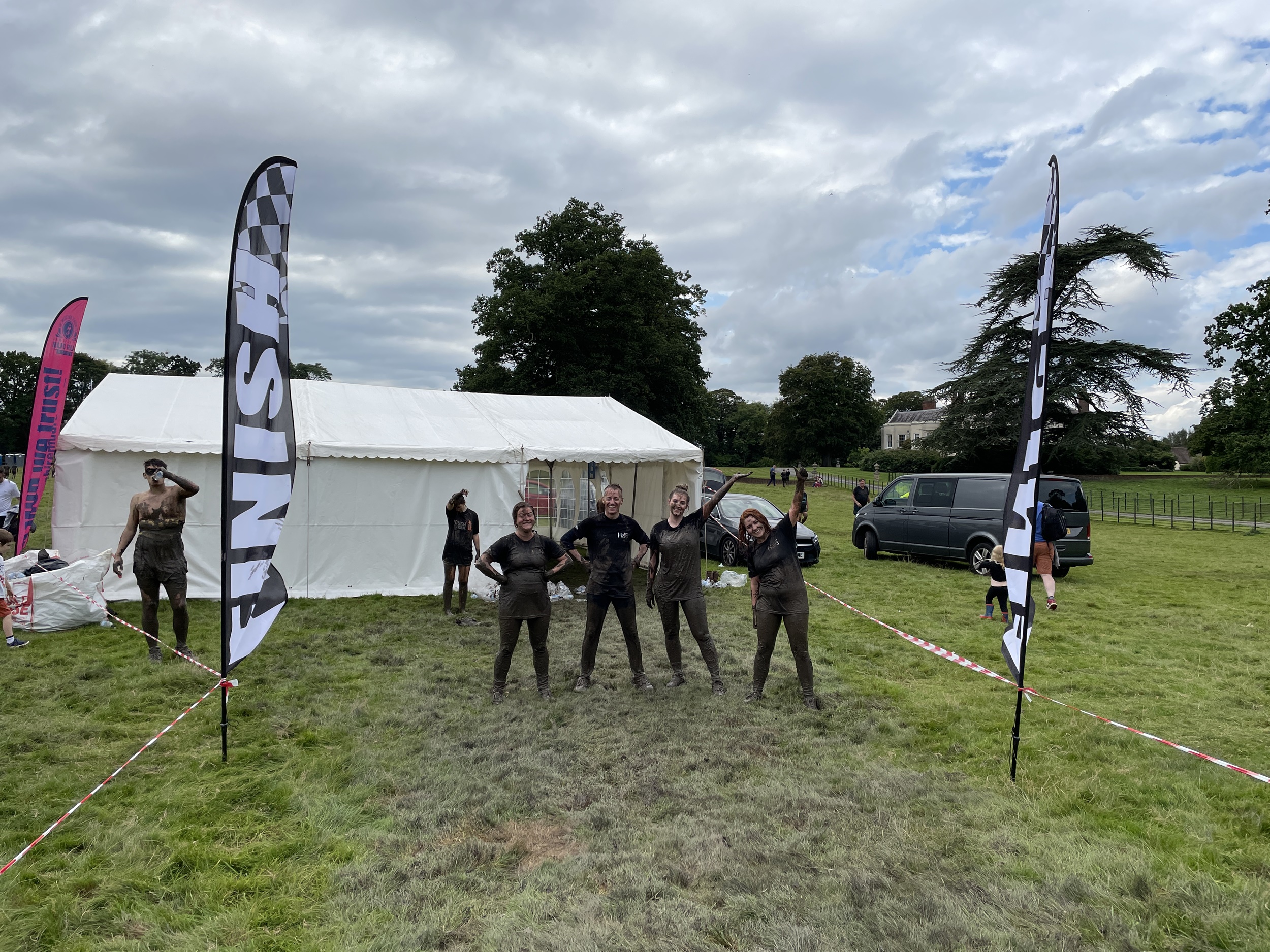 We did it
Our final total was £2,458 and we feel that is totally worth it for completing the course of mud, hills, bogs, marsh land, lakes, river crossings, tunnels, mud walls, net crawls, water slides, trenches, head dunks, giant bales & more!  It was, dare we say it, enjoyable.


Thank you so much to all our supporters that helped us raise this money.  We welcome any ideas for next years charity event, no mud please!