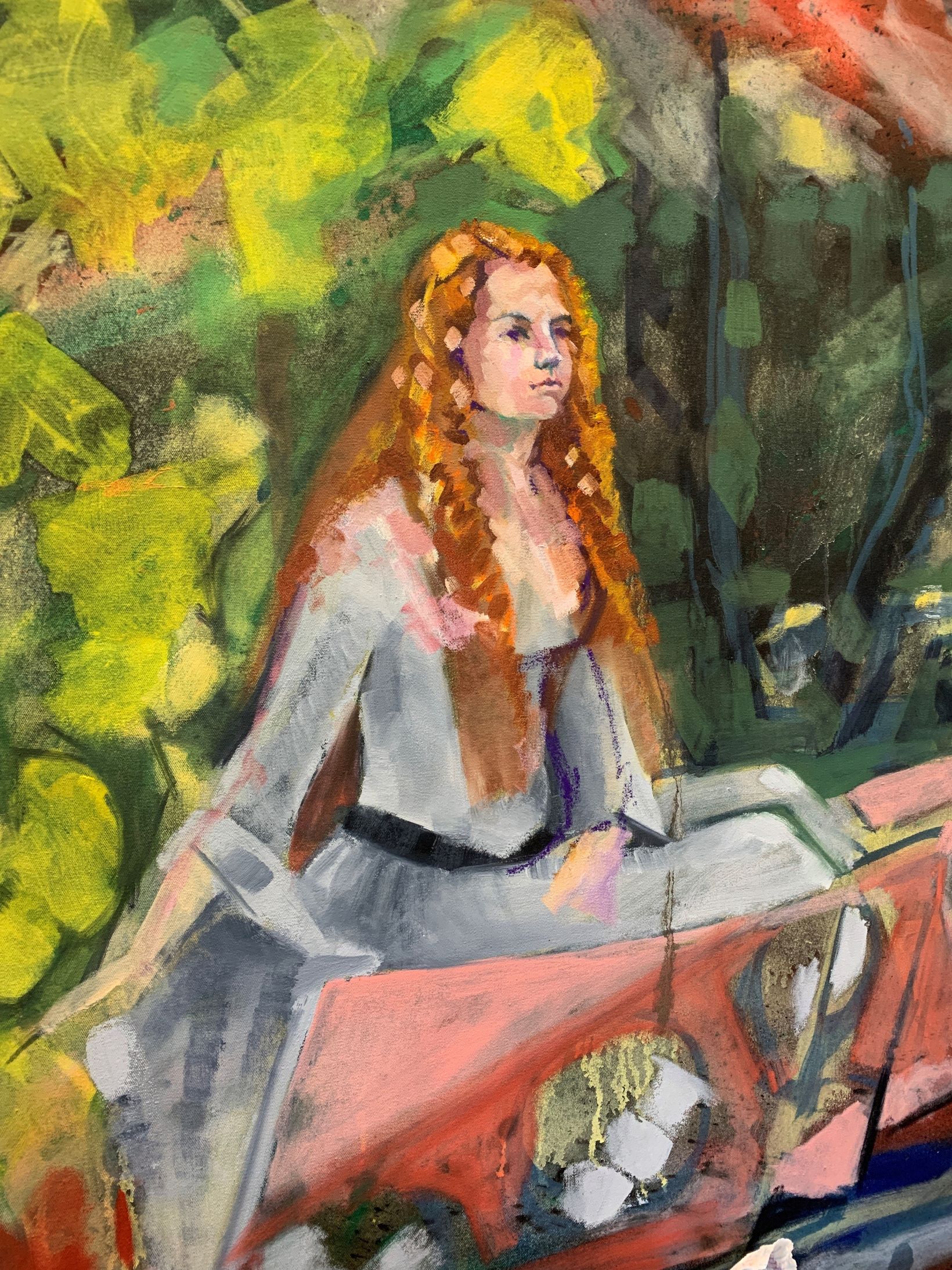 Manner of Edward Hopper (1882-1964), American School,
'Bleak House'
oil on board, signed indistinctly bottom right,
framed in New York,
measurements 92 x 92 cm
'To me this painting is so eerily intriguing and I find myself completely absorbed every time I sit and look at it. The realistic depiction of this bleak looking house and the small details such as the dent in the driver's door give this piece an almost haunting atmosphere. And yet, the way the light illuminates the scene has something that is both warm and intimate about it. This piece is so multi-layered and for me is the absolute highlight of the collection'


For further details on this painting and to bid go to our online catalogue for this auction.


Contact Abigail Molenaar
Modern & Contemporary Art Specialist
Email: abigailm@hallsgb.com
Phone: 01743 450 700