Our Autumn Modern and Contemporary Art auction catalogue is bursting with beautiful, brightly coloured and unique art pieces, statement abstracts, thought-provoking surrealist works, striking pop art and moody, beguiling landscapes. An exciting mix of internationally renowned artists such as L.S. Lowry, Felix Kelly, Richard Bawden, John Piper, Terry Frost and Ralph Steadman alongside home-grown talent from the Midlands and Wales as well as new emerging contemporary artists, the investments of the future.
The Modern and Contemporary Art auction is an online-only specialist sale, which kicks off on Friday 12th November with final bids closing on Sunday the 28th. The catalogue boasts original oils and watercolours, sculpture, limited edition prints and prices to suit every budget whether you are looking for a one-off quirky statement piece for the home, or an investment artwork for the long term there is something for everyone at Halls.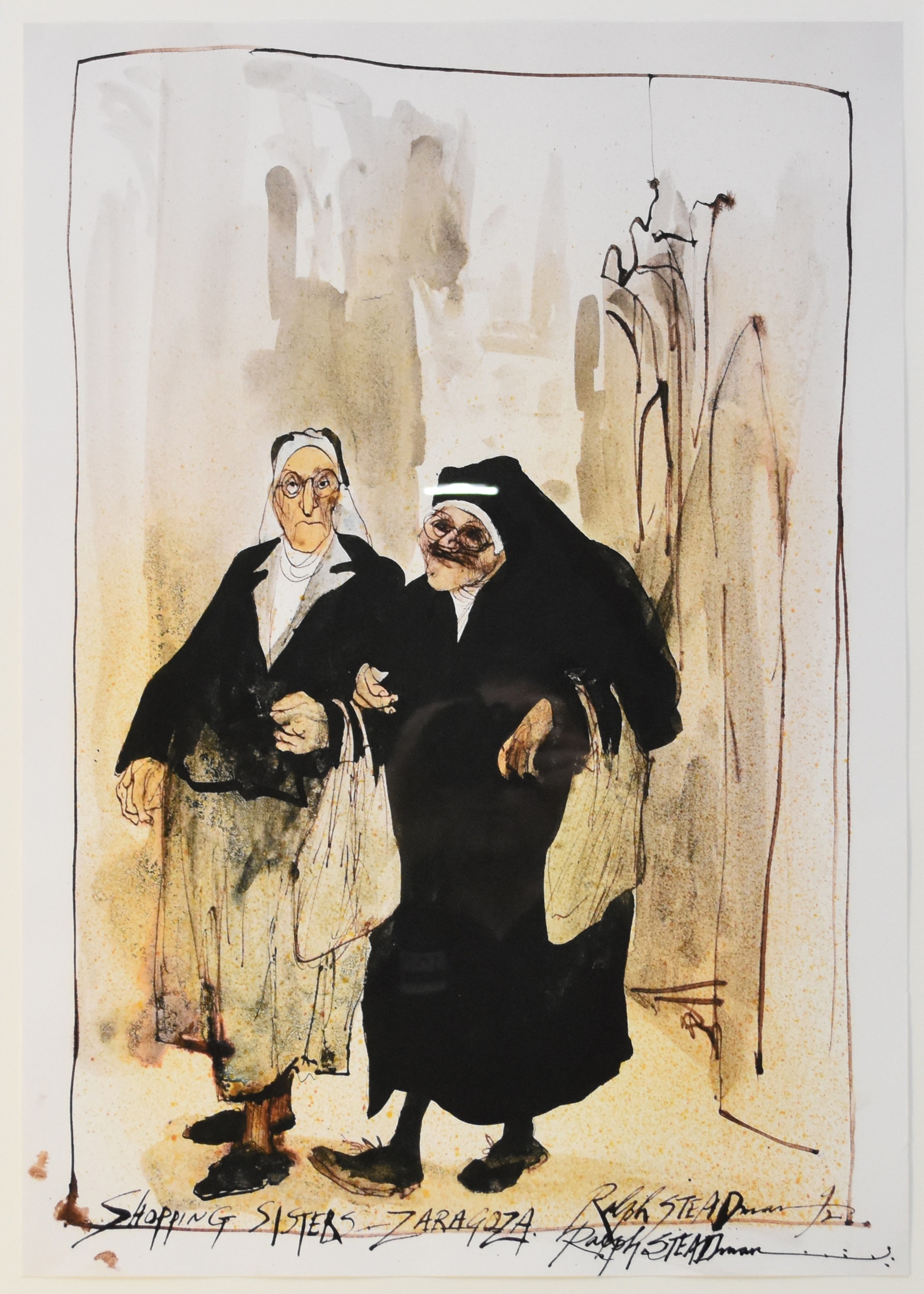 Lot 7: Ralph Steadman (b.1936), Shopping Sisters, Zaragoza
I think this lithograph is fantastic, Steadman created this illustration whilst on a wine tour in Spain when working for the wine merchants Oddbins who commissioned him to illustrate all their catalogues and listings for many years. The provenance of this piece is also first class, having come directly from the artist himself as a gift to raise money for the Shrewsbury Cartoon Festival, an annual art event that Steadman has long been involved with and supported. It is a rare print to find on the open market so I am sure it will prove popular with fans of Steadman's work.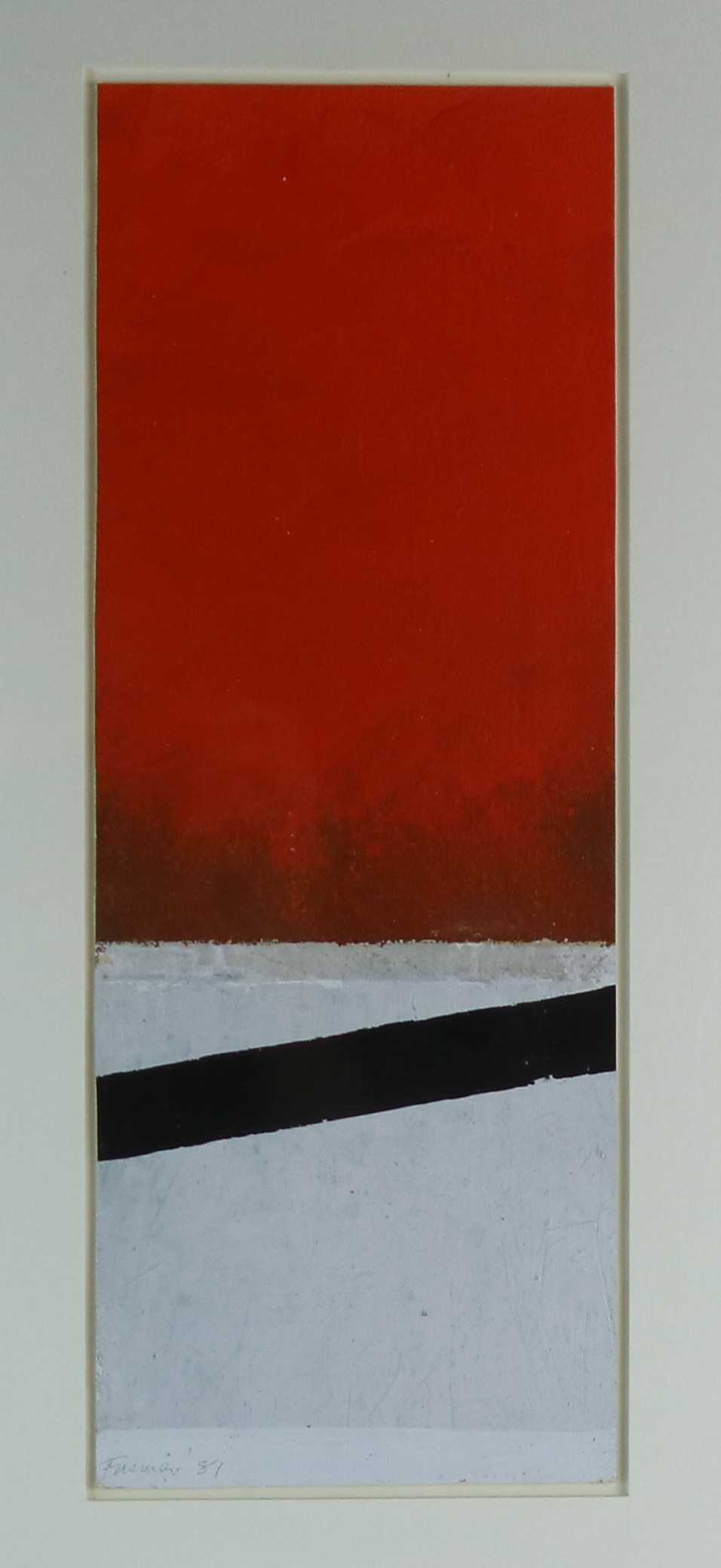 Lot 24: Bernard Farmer (1919-2002) Red and Black Abstract
I am a huge fan of abstract work, it can often be misunderstood and dismissed, but it takes such skill to get the balance of colours, line, and composition just right and it is only a truly skilled artist who can make their work look 'effortless', Bernard Farmer is one of my favourites for this reason and his work has proved popular with Halls Fine Art buyers. I love the contrast in this piece and find it very striking, it would be both at home in a modern house or in a more traditional home.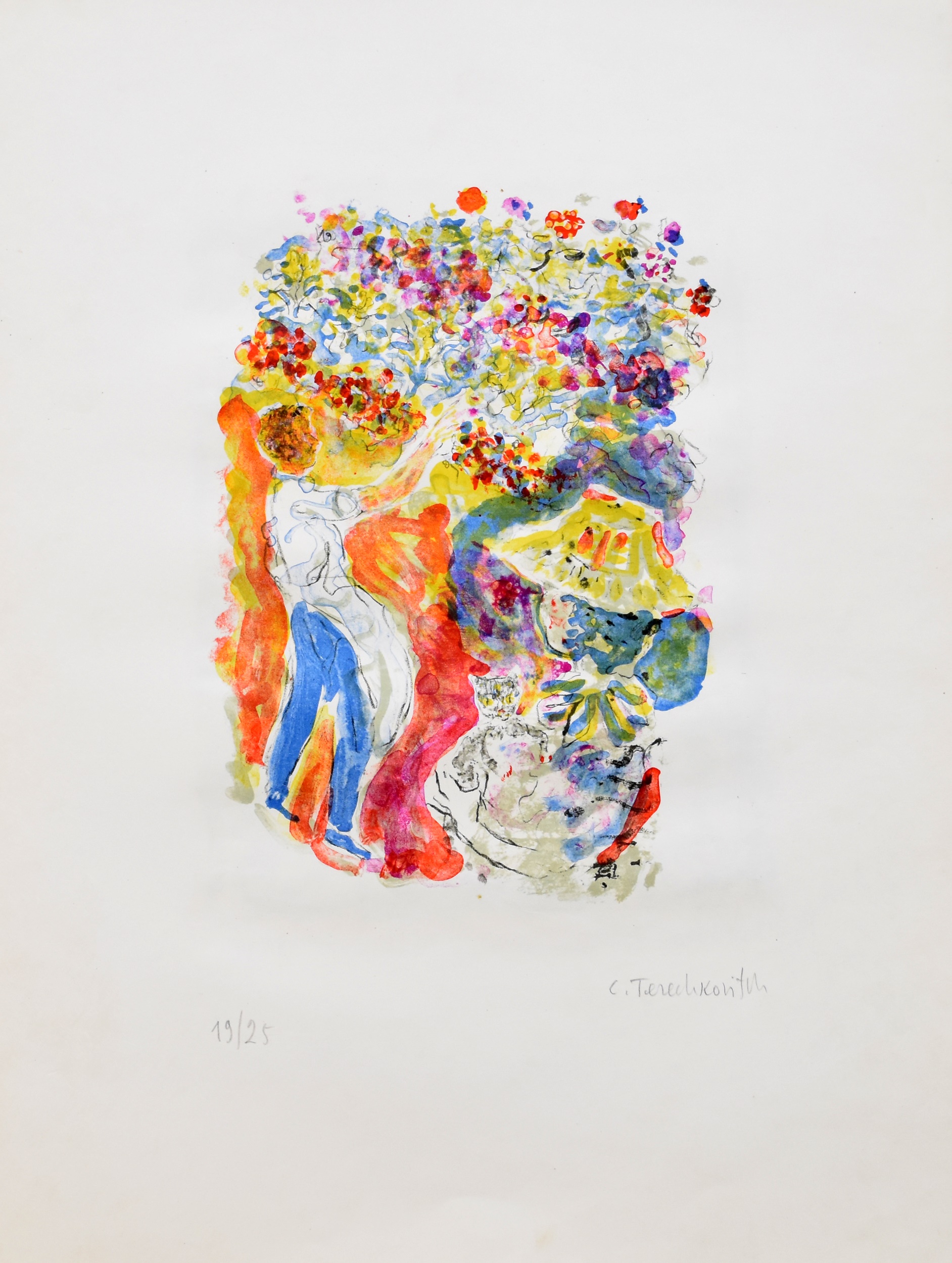 Lot 17: Constantin Andréevitch Terechkovitch (French 1902-1978)
La Treille Muscate
It is rare to find a full set of these lithographs, having usually been split up and sold individually at some point, we have here a complete folio in the original folder and in fantastic condition. These lithographs are absolutely stunning, the colours so vibrant and energetic, almost dancing off the page.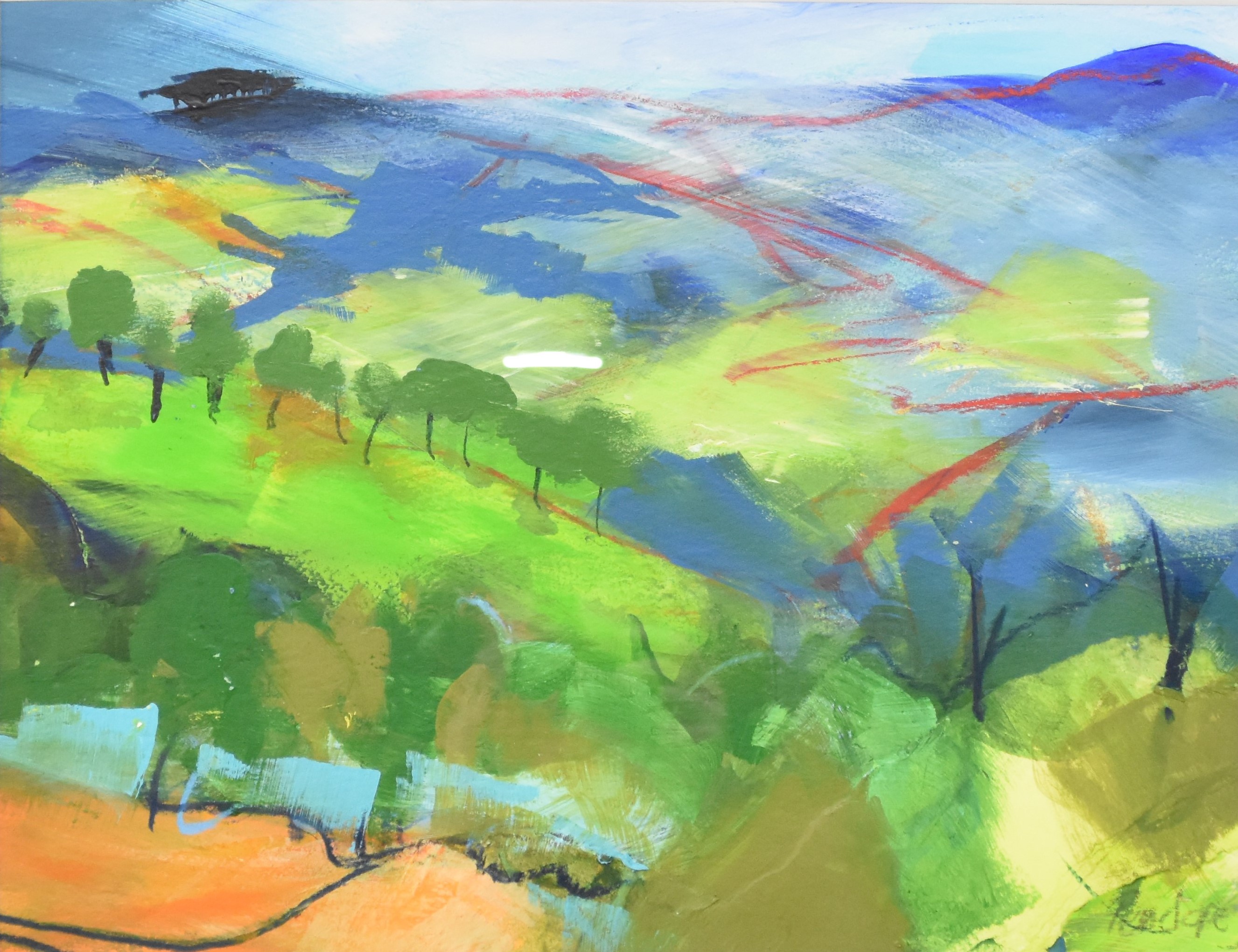 Lot 111: Penelope Timmis (British Contemporary) Brownlow Callow
Timmis' work is imbued with movement and full of colour, she is a Shropshire based artist who is gaining widespread recognition and her prices on the secondary art market are performing strongly and rising. This landscape composition shows Brownlow Callow near Bishop's Castle and is a stunning representation of the life and fertility of the local landscape. A good artist to invest in and a great opportunity to own an original piece by some home-grown talent.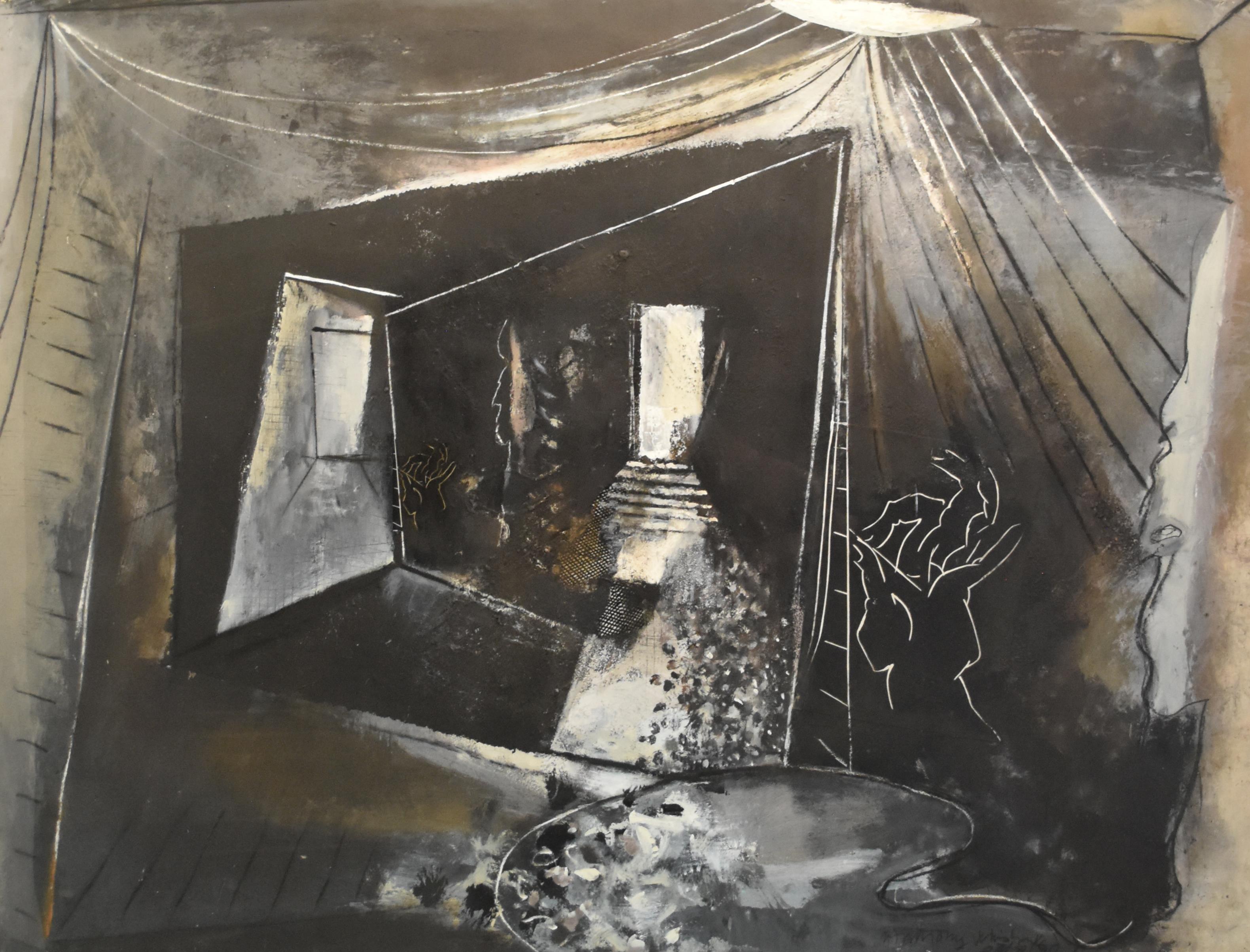 Lot 76: Anthony Wishaw (b.1930)
Drawing a Drawing
My final pick of the sale is this very unusual mixed media work by British artist Anthony Wishaw. It is a very conceptual piece, which is sure to be a conversation starter with any guests, showing the artist with his palette working on an artwork in the centre – a painting in a painting as it were! You would need a big wall as without the frame it measures a whopping 101 x 137 cm, but with the right lighting I think this work would look fantastic. I could spend hours looking at this piece, despite its size, it is surprisingly intimate and really draws you right in.
The Modern and Contemporary Art auction begins on 12th -28th November comprising 151 lots and is an online auction with viewing at the Halls Fine Art saleroom on the 22nd November. For further information on the auction or to contact our specialist for a valuation please email Abigail Molenaar at abigailm@hallsgb.com
---
The Modern and Contemporary Art Auction
12th -28th November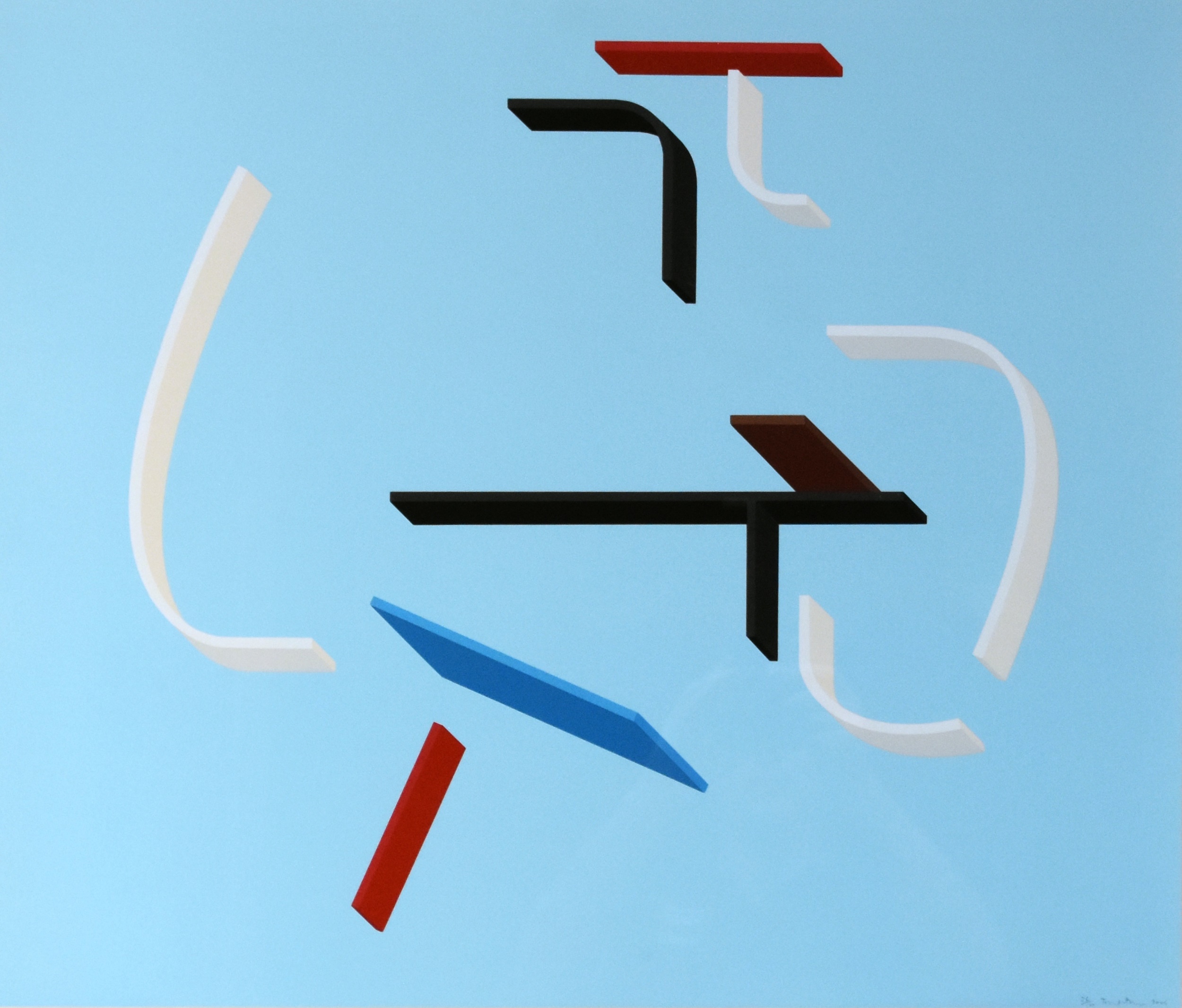 For sale enquiries contact specialist Abigail Molenaar
T: 01743 450 700 / E: abigailm@hallsgb.com