We are often asked whether damage will affect value when assessing fine porcelain and other ceramics
---
A couple of years ago, we undertook a sale valuation in a warehouse in the Merseyside area and came across a Chinese blue and white bottle vase. It had a globular body and tall cylindrical neck with a stylised floral pattern of scrolling lotus beneath a stiff leaf border. All very nice but with one fairly obvious problem-half the neck was missing and the half that was present had been re-glued. Standing at just under two feet in height, this was an impressive piece nevertheless and, had it not been for the damage, could well have looked at home in a country house estate.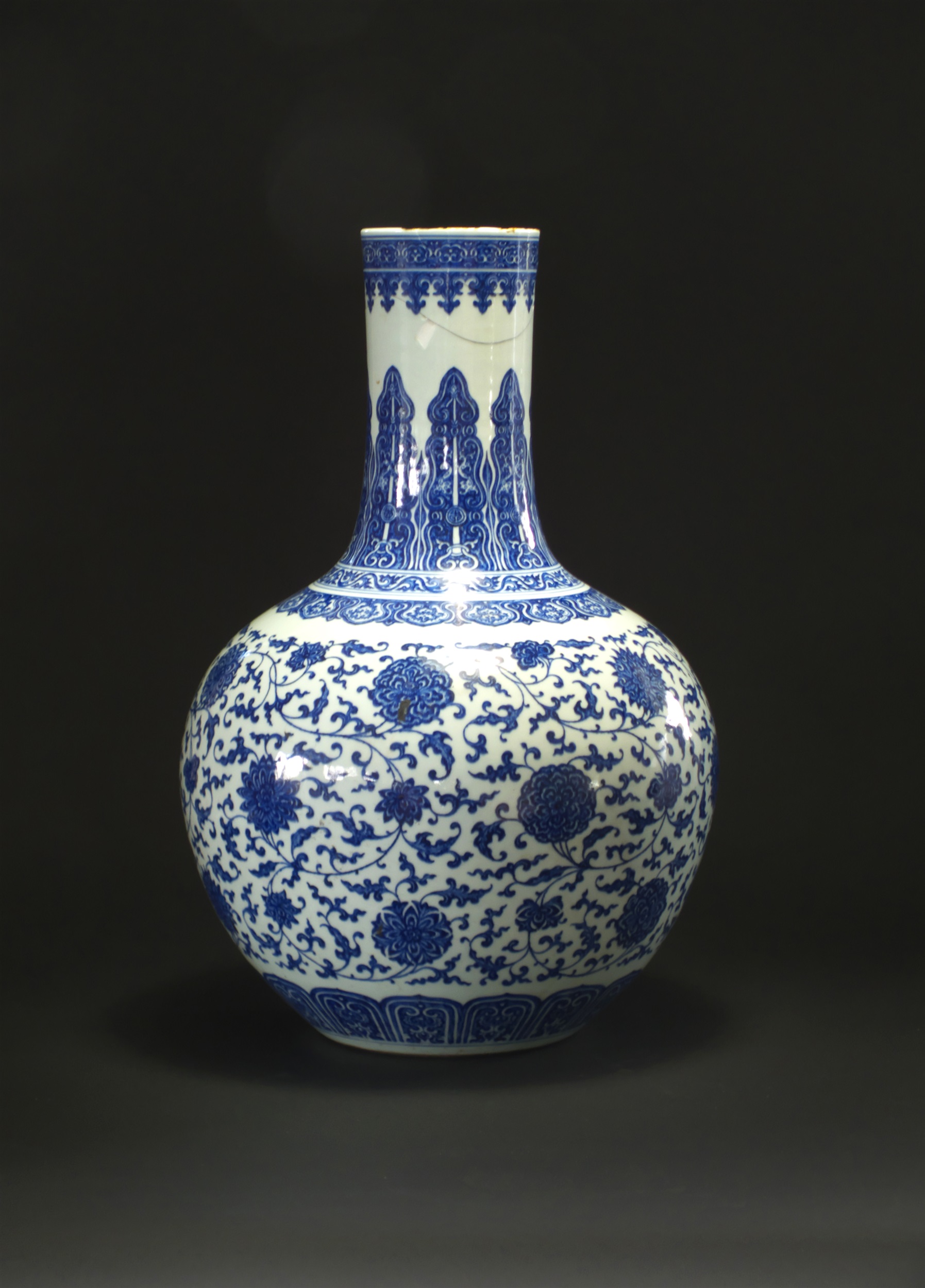 Damage to porcelain is always problematic and it would have been no surprise to us if the owner had dropped the vase into the nearest convenient bin in the sure belief that nobody would want to buy a 'pre-broken' vase! Fortunately we were called in to advise and looked closely at the base of the vase where a seal mark was present and indicated the reign of the Chinese emperor Yongzheng (1736-1795). The vase itself was a 'tianqiuping' shape and similar examples are recorded in the National Palace Museums in Beijing. So far so good, but what about the potentially catastrophic damage? We put a tentative estimate of £6000/10000 on the vase to reflect the damage and potential reaction to it.
On the day, the broken Chinese vase was enthusiastically received. After an initial pause, bidding climbed over the £10,000 high estimate and kept going…all the way to £150,000! Yongzheng's cracked pot was going home to China!
I am often asked whether damage will affect value when assessing fine porcelain and other ceramics. The short answer is, yes, it will, and often adversely . But the last thing you should do with a piece of cracked, broken or chipped antique porcelain is to throw it away. Always get it appraised first, just to make sure that you are not throwing away a fortune! The happy vendors of this particular vase did the right thing and reaped the reward.
For more information, contact Alexander Clement
Asian Art Specialist / Senior Valuer

Email: alexander@hallsgb.com
Phone: 01743 450 700