Widely regarded as the most important scientific book ever written, copies of the first edition, published in November 1859, have sold for in excess of £100,000.

This second edition, published just two months later, is the best most collectors can aspire to. The first owner of this copy was Charles Jenner (1810-1893), the founder of Jenners, the world-famous department store on Princes Street, Edinburgh. It bears Jenner's bookplate inside the front cover, as well as his pencil signature on the title page. The estimate is £1,000-1,500.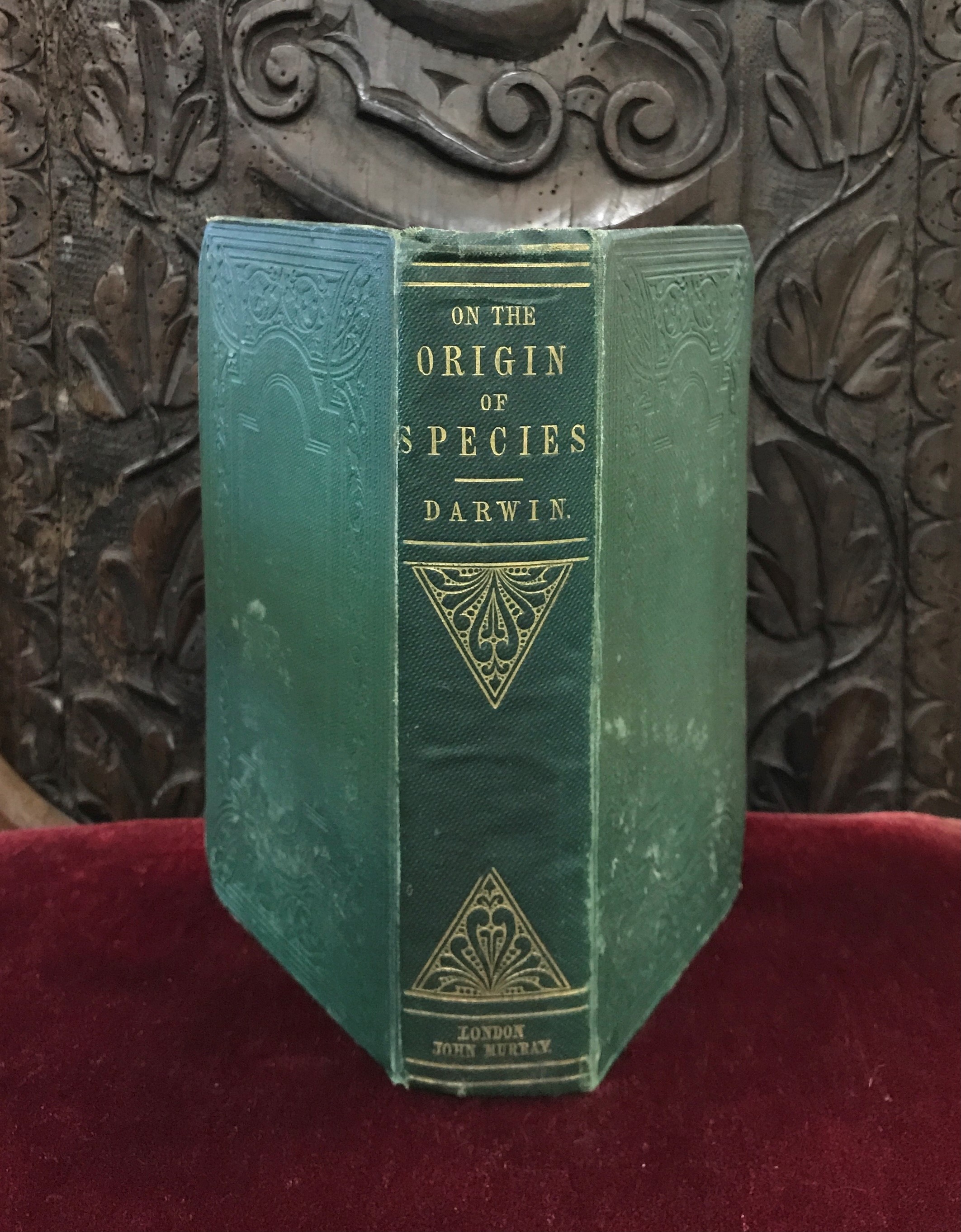 Lot 18 (Antiques, Interiors & Books including the Contents of Castell Gyrn, 3rd February 2021)
DARWIN, Charles, On the Origin of the Species, 2nd edn, 5th thousand, 1860.
Adverts at end dated January 1860. Original dark green cloth gilt. Freeman 376 variant a.
Estimate: £1,000 - £1,500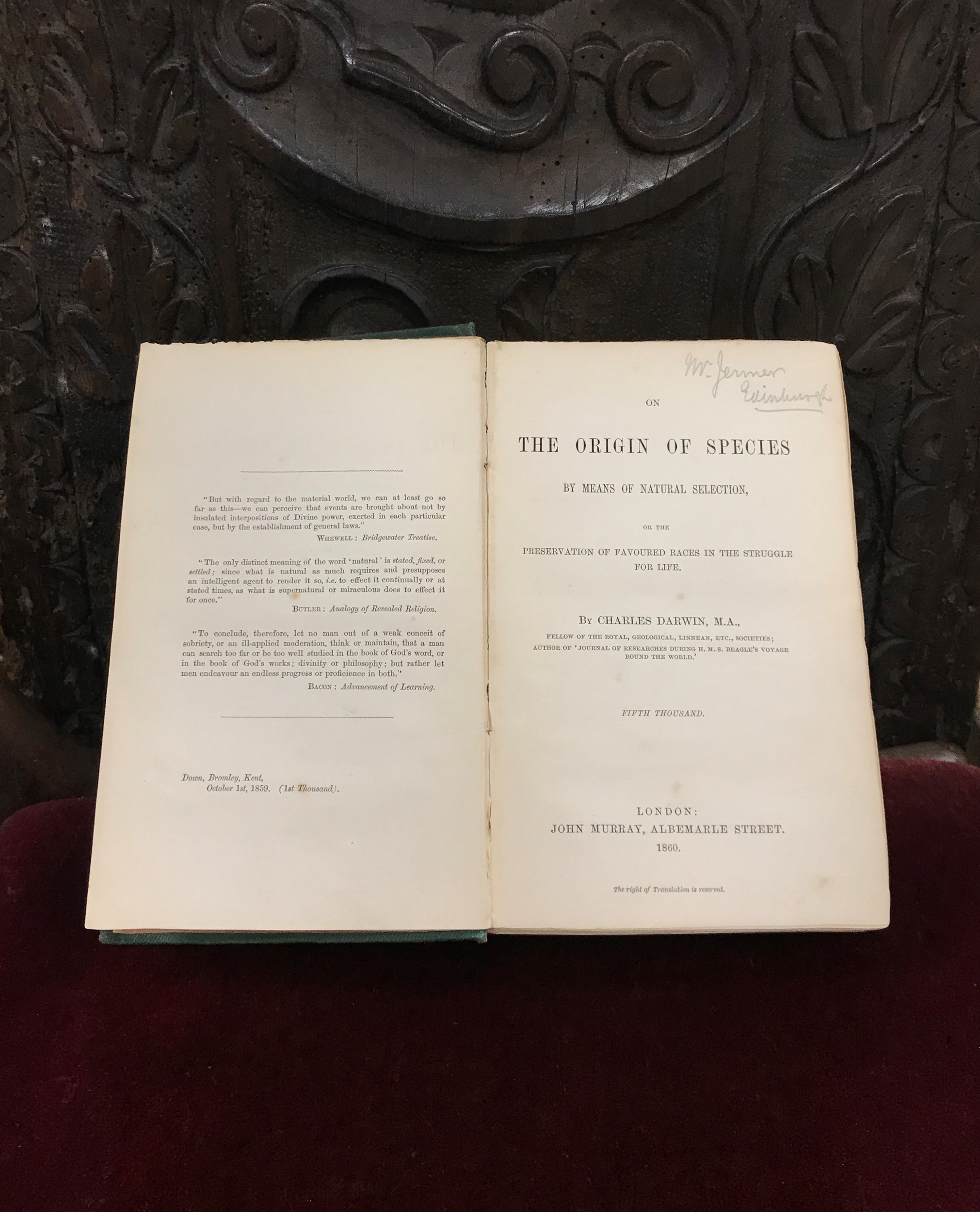 To request a condition report and extra images on this lot contact
Book Consultant Chris Moore

---
February Antiques, Interiors & Books Auction
including the Contents of Castell Gyrn
Wednesday 3rd February 2021 10:00