Sir Vincent Corbet was a prominent 17th Century Shropshire gentleman and politician whose family seat was at Moreton Corbet Castle. He succeeded his father Sir Andrew Corbet when he was just 19 years old and became a well-known name in the county, not least for his activities on behalf of the Royalist cause during the Civil War.
He was actively involved in the political affairs of the area, becoming an MP for Shropshire in 1640. Corbet won royal favour fighting for Charles I against Scottish Presbyterians and in reward was created 1st Baronet of Moreton Corbet in 1642 and was further appointed Commissioner of Array for Shropshire in the same year, charged with establishing a regiment of dragoons for the county. In fact, he held a muster for recruits at Battlefield where our saleroom now stands!
Lot 229: Follower of English School (17th Century)
Sir Vincent Corbet, First Baronet of Moreton Corbet
Halls Fine Art have consigned for auction a portrait of Vincent Corbet, likely painted shortly after his death in 1656. It shows Vincent standing proudly, wearing armour with a high white collar, half turned towards and proudly staring out at the viewer. It will be coming up for sale on the 8th December in the Christmas Auction and as Corbet was an important figure in Shropshire's past he is sure to generate interest from Civil War enthusiasts and local history buffs alike.
The Corbet family seat at Moreton Corbet is amongst one of the most beautiful ruins in Shropshire, with remains of structures ranging from the 13th Century to the impressive Classical style 16th Century Elizabethan wing. The castle suffered heavily during Sir Vincent's time, having been used as a strategic base during the hostilities and falling to the Wem Parliamentarian garrison in 1644. Vincent was obliged to pay a fine to recover his estates, worth one sixth of the estate's full value, combined with a promise to not take up arms against Parliament again. The debts incurred from backing the lost Royalist cause crippled Vincent Corbet for the remainder of his life and the castle also never fully recovered, slowly slipping into decline and ruin.



The ruins of the Elizabethan Wing at Moreton Corbet Castle
Vincent Corbet sadly died relatively young, aged 39, in 1656, as noted on this portrait and was buried in the family church at Moreton Corbet. The beautifully ornate carved tombs of various generations of Corbets can still be seen in the church. Unfortunately, the Baronetcy of Moreton Corbet was likewise short-lived; Vincent's son – Vincent Corbet 2nd Baronet died aged around 40 years old of smallpox in 1681, with his son in turn dying aged 18 in 1668. Following their deaths, the baronetcy of Moreton Corbet became extinct.
Sir Vincent Corbet's portrait will be offered as lot 229 on the 8th December at Halls Fine Art Christmas Auction with an estimate of £300-£500 (+BP). For further information please get in touch at fineart@hallsgb.com
---
The Christmas Auction
8th December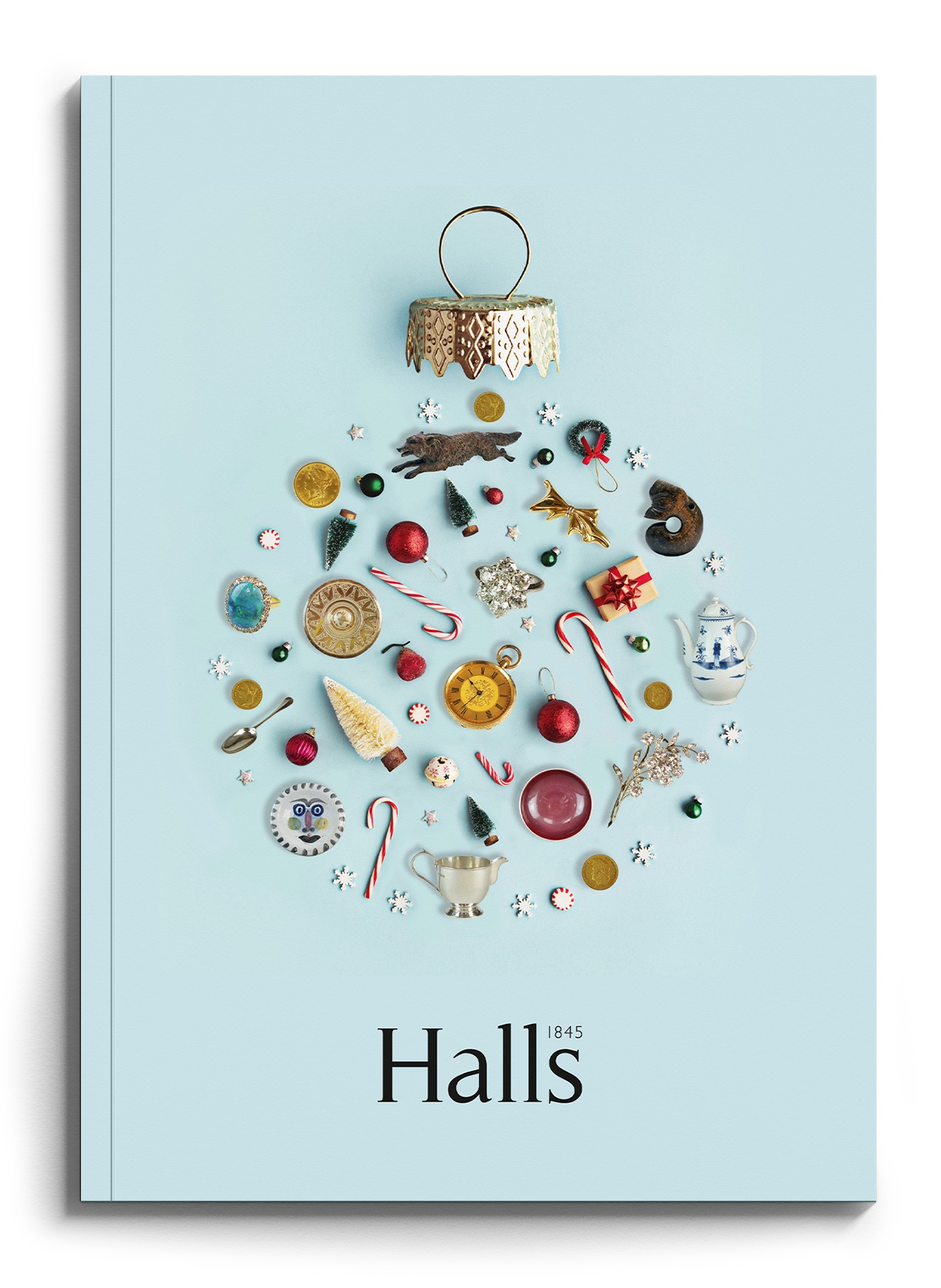 For sale enquiries
T: 01743 450 700 / E: fineart@hallsgb.com