Valued at up to £1,200, the 14 letters are included in Halls Fine Art's book, stamps and coins auction at the company's Battlefield saleroom in Shrewsbury on Wednesday, November 15.
Edgeworth (1768-1849) was an educationist and prolific novelist of adults' and children's literature and is credited with making significant contributions to the evolution of the novel in Europe. She was one of the first realist writers in children's literature.
Her most popular work on childhood education is Practical Education, which she wrote in collaboration with her father, Richard Lovell Edgeworth, who contributed to many of her other works.
Her many correspondents across Britain and Europe included Jane Austen, Sir Walter Scott and Rachel Mordecai Lazarus, a Jewish-American educator. Edgeworth travelled across Europe with her family while writing and spent the rest of her life living in the Edgeworthstown estate in County Longford, Ireland.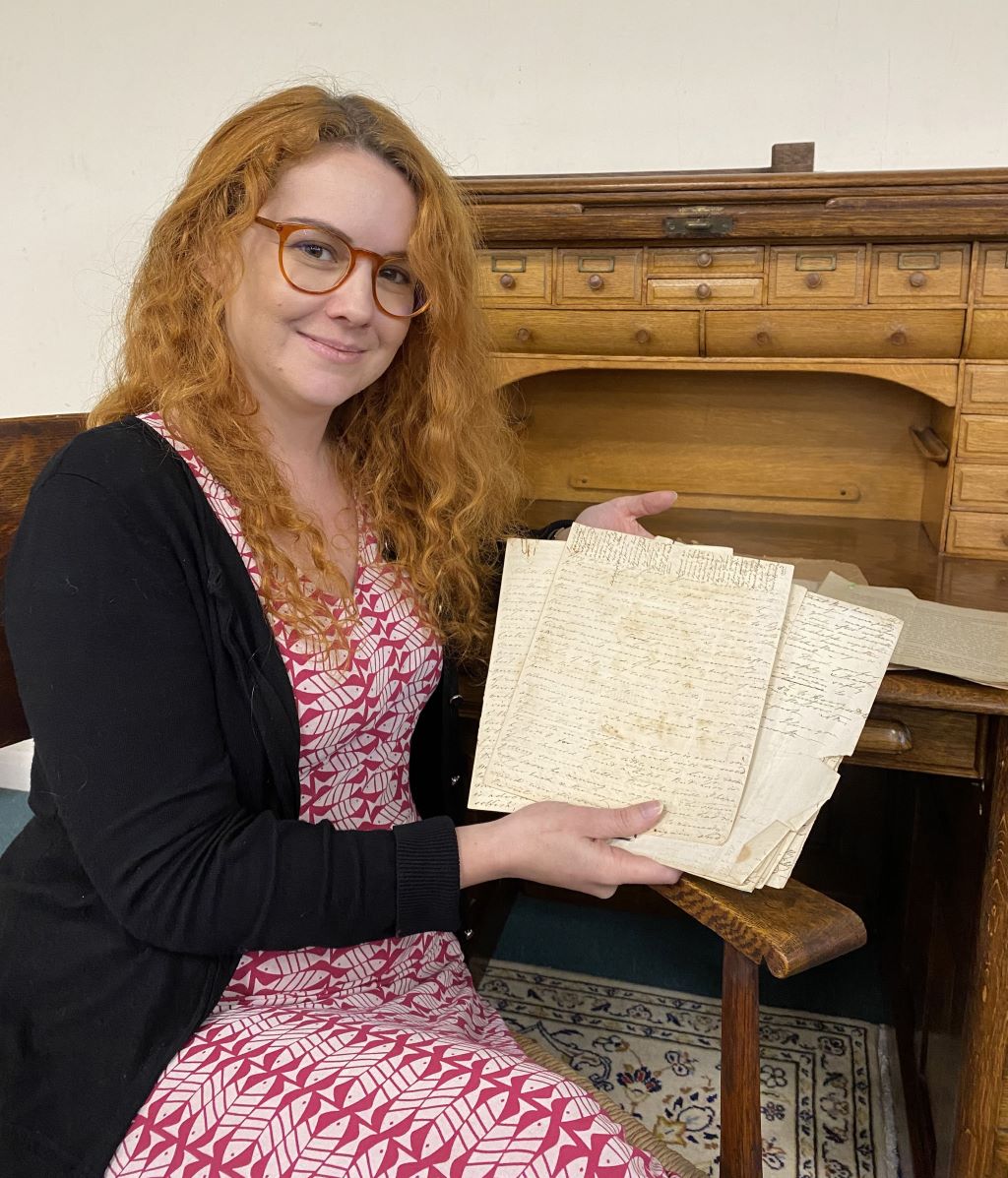 Abigail Molenaar from Halls Fine Art with some of the letters signed by Maria Edgeworth.
The letters included in the auction were written between 1818-'31, mostly to Mr Lushington and a few to Miss Carr of Frognall, Hampstead. The letters are written from Edgeworthtown, the town named after the family and Lough Glynn, 31, Merrion Street, Dublin and Abbotsford, home of Sir Walter Scott.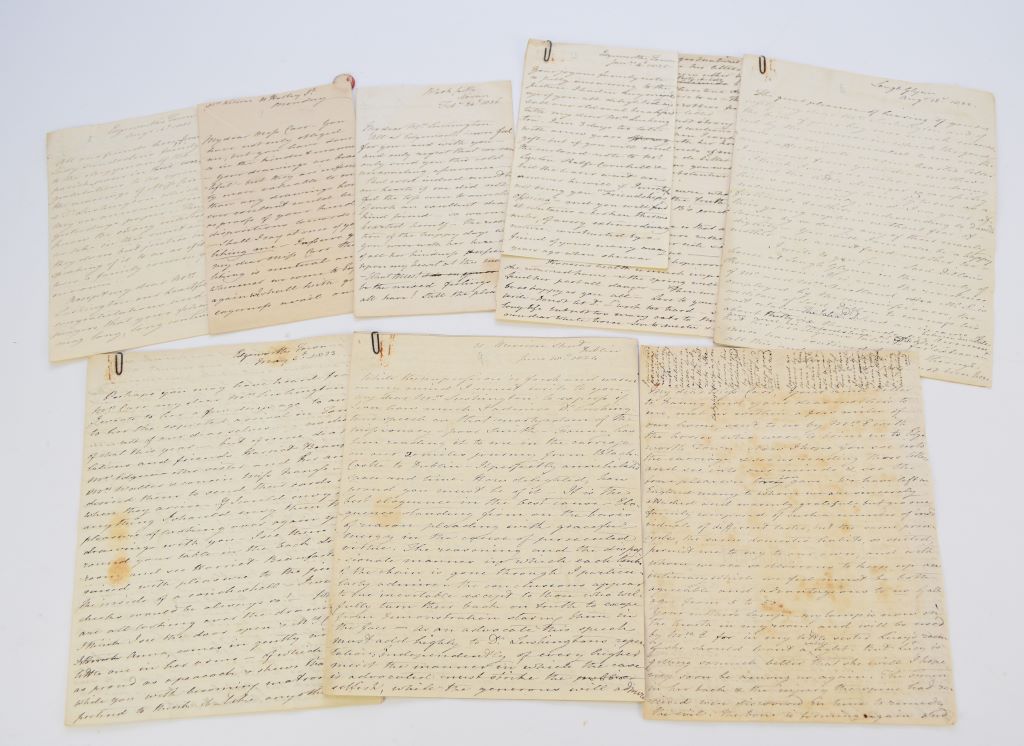 EDGEWORTH, Maria (1768-1849) Anglo-Irish novelist.
A small archive of circa 14 autograph letters signed, covering approximately 67 sides.
"The letters are attracting a lot of pre-sale interest from across the UK and Ireland and are expected to sell for more than £1,000," said Chris Moore, books and manuscripts specialist at Halls Fine Art.
"There has been a lot of interest in female writers of literature and poetry in the last 20 years and Maria Edgeworth is an important novelist."
There is a Maria Edgeworth Centre in Edgeworthtown, which pays homage to the novelist and tells the story of her life and works. A literary festival is also dedicated to her.
Opened in 2019, the centre pays homage to Edgeworth, whom it says was considered "a lioness by literary giants including, William Wordsworth, Sir Walter Scott, Lord Byron and Jane Austen".
Ends
For more information, please contact Halls Fine Art on 01743 450700 or Duncan Foulkes, public relations consultant, on 01686 650818.
---
Books, Stamps & Coins Auction
Wednesday 15th November 10am
View Catalogue