It has only been two years since we first set up the Modern and Contemporary art sales as a specialist discipline at the department but this area is in such high demand that we have seen the auction take off at an exponential rate with strong local support as well as keen bidders from across the UK and internationally. With over 250 lots in our April 2021 auction and works by very exciting names such as David Hockney, Barbara Hepworth, Terry Frost, Blek le Rat, Geoffrey Key and David Bomberg to name a few, I believe it is our best sale yet!
You cannot have a discussion about Modern and Contemporary British art without David Hockney being mentioned. We are delighted to have for sale a single-owner collection with 12 of his etchings in our catalogue. These include examples from his Grimms Fairy Tales illustrations, the Erotic Arts series, as well as Hockney's beautifully intimate etchings from the C.P. Cavafy poetry series. I am particularly excited about Lot 17, a lithograph that Hockney produced to raise funds for the journalists who were put on trial in 1971 charged with corrupting public morality over a cartoon published in the underground paper Oz. Hockney was a prominent supporter of the accused whose trial was seen as an infraction on the freedom of speech by authorities. Only 30 of these lithographs were originally produced and it is rare to see one at auction so I am thrilled to have one in our sale this spring.
Lot 17, David Hockey (British b.1937) Richard, Jim Felix for Oz Obscenity Fund, £2,000 - £4,000
For the first time I have a number of Asian contemporary works entered from Singaporean, Chinese, Thai and Taiwanese artists including Siew Hock Meng, Liu Haiming and Pakpoom Silaphan. This is a really exciting aspect of the auction and I hope to continue to expand our reach and representation of artists from across the globe. Particular favourites of mine are the works by Yi-Chen Hung who creates these wonderful almost Rothko-inspired colour block abstract compositions.
Lot 98: Yi-Chen Hung (Chinese Contemporary) Abstract Composition, oil on canvas, £600 - £800
If I had to choose anything I could take home from this sale it would have to be one of the stunning portrait prints by Canadian photojournalist Lyle Owerko, depicting members of the Northern Kenyan nomadic Samburu tribe. I particularly love lot 12, Naguro Lepartingat who is on our front cover, it is quite simply one of the most stunning portraits I have ever seen and can just imagine her perfectly decorating my living room wall.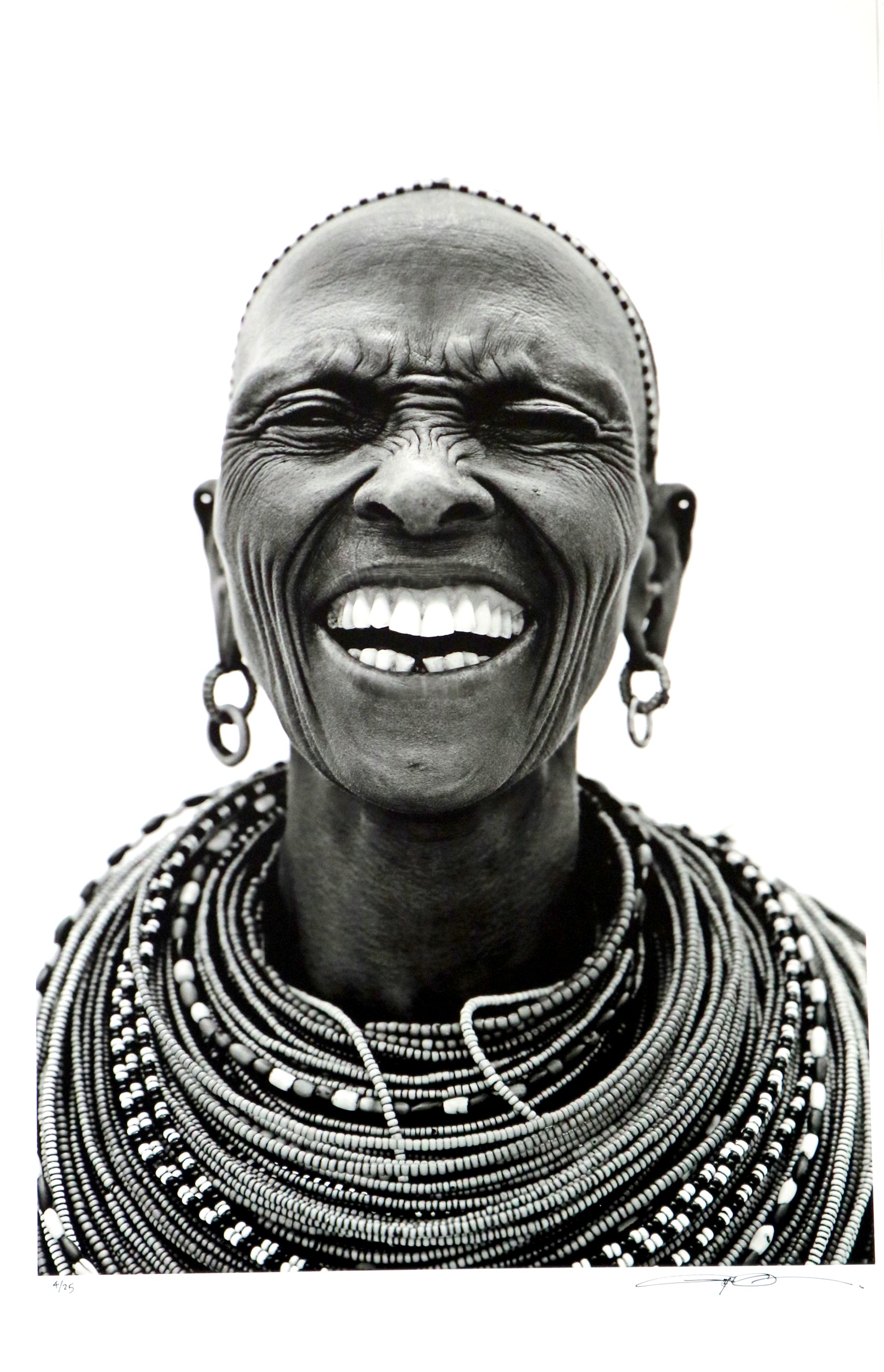 Lot 12, Lyle Owerko (Canadian Contemporary) Samburu 04- Naguro Lepartingat, fine art pigment print, £800 - £1,200
For any further information on any of the lots in this auction, please contact:
Abigail Molenaar
T: 01743 450 700
E: abigailm@hallsgb.com