As ever, it would appear that Rolex were there first...
---
Due to the relative intrinsic complexity of a wristwatch, it seems right that there is a link between a mechanical wristwatch and a racing automobile, whilst it seems commonplace today to see watches sponsoring drivers and races- it's a relationship that has been evolving between the two industries for nearly 100 years.
As ever, it would appear that Rolex were there first, with the advent of Sir Malcolm Campbell's "Bluebird" in 1924, accomplishing unfathomable speeds for the period- and eventually breaking the 300mph barrier on the 3rd of September 1935, all whilst wearing a Rolex Oyster. Sir Malcolm Campbell, ultimately had a Rolex named after him; the Oyster Campbell. During the same period, individuals in charge of car manufacture's often had relationships with watch manufacture's; examples include Archibald Frazer-Nash (of GN and Frazer-Nash) with Rolex, and Ettore Bugatti (of Bugatti Automobiles) with Maison Breguet.
Of course, other companies were prevalent within the motoring industry; British Jaeger, almost monopolised the motor-car gauge industry, all the while producing innovative watches that were widely regarded as 'top-tier' within the industry.
Post war affiliations became more linked to the drivers than the manufacturers, drivers became ambassadors (whether official or not), notably Rolex with Jackie Stewart and Heuer (later became TAG Heuer) with Juan Fangio as well as Steve McQueen. Some companies have even dedicated models [normally chronographs] to motor racing circuits; namely the Rolex Cosmograph Daytona, and the Heuer/TAG Heuer Monaco.
A noteworthy entry is that the Omega Speedmaster, a watch most recognised for it's place on the wrist of Neil Armstrong when man walked on the moon, was actually designed as a tachymeter for use by racing drivers to calculate average speeds around a circuit.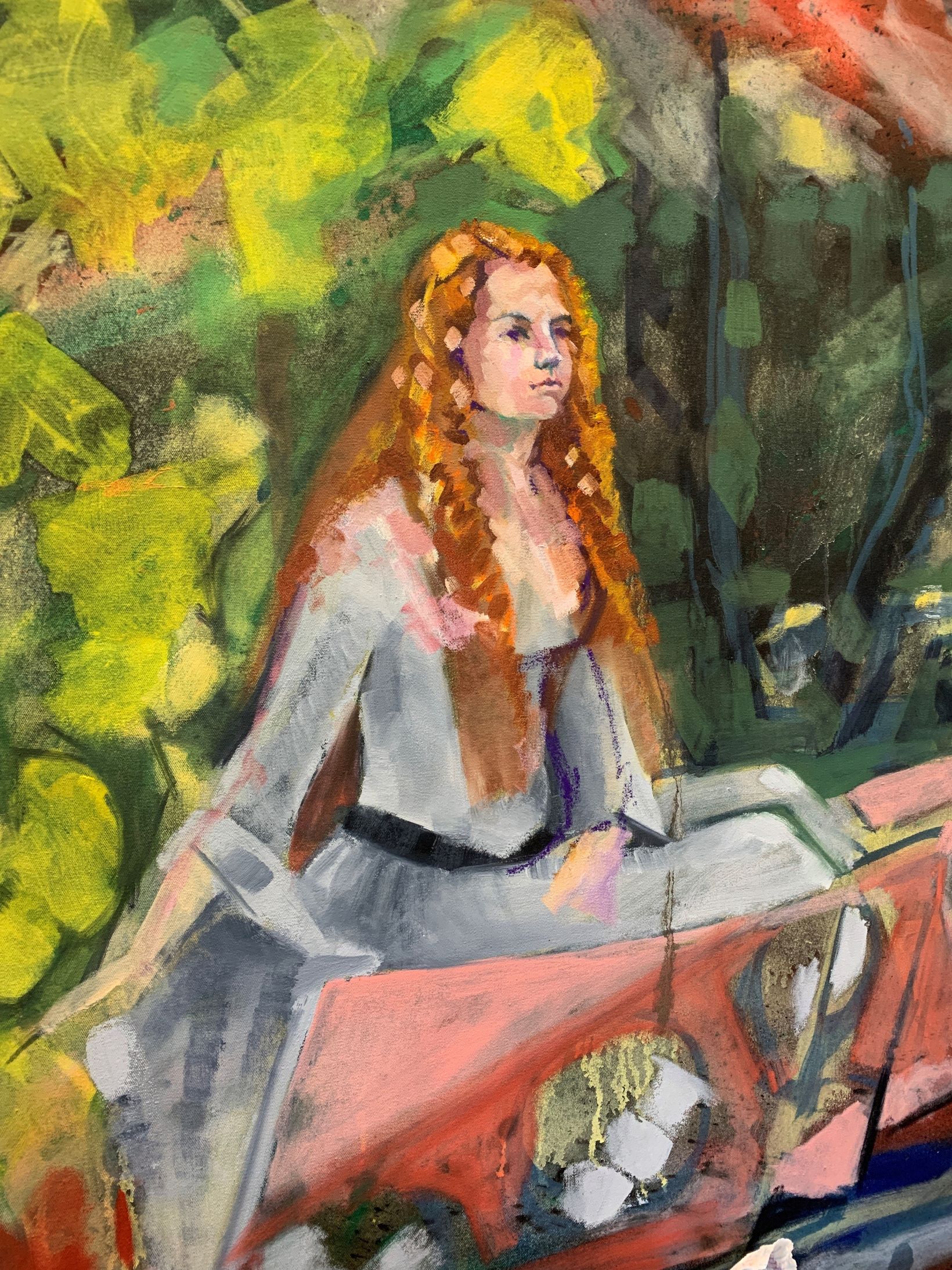 This 1968 Omega Speedmaster was originally designed for racing drivers (sold for £3,200 + bp in our Fine Pictures, Silver & Jewellery Auction on 18th September 2019)
The contemporary development of watches that are suitable for motor-racing and other high-vibration activities has been absolutely dominated by one brand: Richard Mille; having formed partnerships with Formula 1 drivers and those affiliated with motor racing such as: Alain Prost, Felipe Massa, Fernando Alonso and McLaren Automotive, to name just a few.
By using state of the art materials such as anthracite polymer injected with carbon nanotubes, as well as Quartz TPT, which has proved to be incredibly shock resistant, the watches are capable of withstanding up to 5,000 G's. But arguably the most impressive feature of these watches is the weight- or lack of it; the RM27-01 weighs just 19 grams, which is ridiculous for any watch, never mind a mechanical watch with a tourbillon. To put the weight into perspective, the plastic-cased classic Swatch watches weigh over 30 grams, and a new Rolex Datejust in stainless steel weighs about 140 grams!
It's really exciting to see these watches when they're in the open market, the modern Richard Mille's are just as striking as the early Heuer chronographs, but completely different in style and materials used. It's always a treat when these watches come to us for sale… if you think you might have something similar to that described above - get in touch!
Tips for Collecting Different Types of Watches
Watch collectors may focus on a specific brand, time period, type of movement, or rarity of the watch. The value of a watch is often determined by its condition, history, and provenance, as well as market demand. Collecting watches can be a rewarding hobby, but it can also be challenging. Here are some tips for collecting different types of watches:
Antique Watches:
Look for watches with intricate designs and fine craftsmanship
Focus on watches made by well-known makers such as Patek Philippe and Breguet
Consider the watch's condition and provenance when making a purchase
Vintage Watches:
Consider the watch's purpose, such as military watches, sports watches, or dress watches
Look for watches with 
Look for watches made by popular vintage watch brands such as Rolex, Omega, and Longines
Pay attention to the watch's condition, provenance, and rarity when making a purchase
Educate yourself on the different movements and features of vintage watches, such as chronographs or divers watches
Modern Watches:
Research different brands and their unique features, such as Hublot's use of unusual materials or Richard Mille's cutting-edge technology
Consider the watch's technical advancements, such as a watch with a tourbillon or perpetual calendar
Look for limited edition or special collaboration watches that may increase in value over time