The star of Halls Fine Art's autumn sale, that shone literally and figuratively, was the Victorian gilt metal hall lantern (illustrated) that soared past its £600-800 estimate to sell for a hammer price of £8,200. The reason, despite being unattributable and in need of restoration, as always was a combination of factors. It was unusually large (137cm high), good quality and an attractive design.
Fine period lighting and architectural works are sought after, but the market is limited, especially for a 4' plus lantern, excluding the suspension chain. How many properties could accommodate such a ceiling light given, for reasons of aesthetics, there needs to be an optimum suspension length.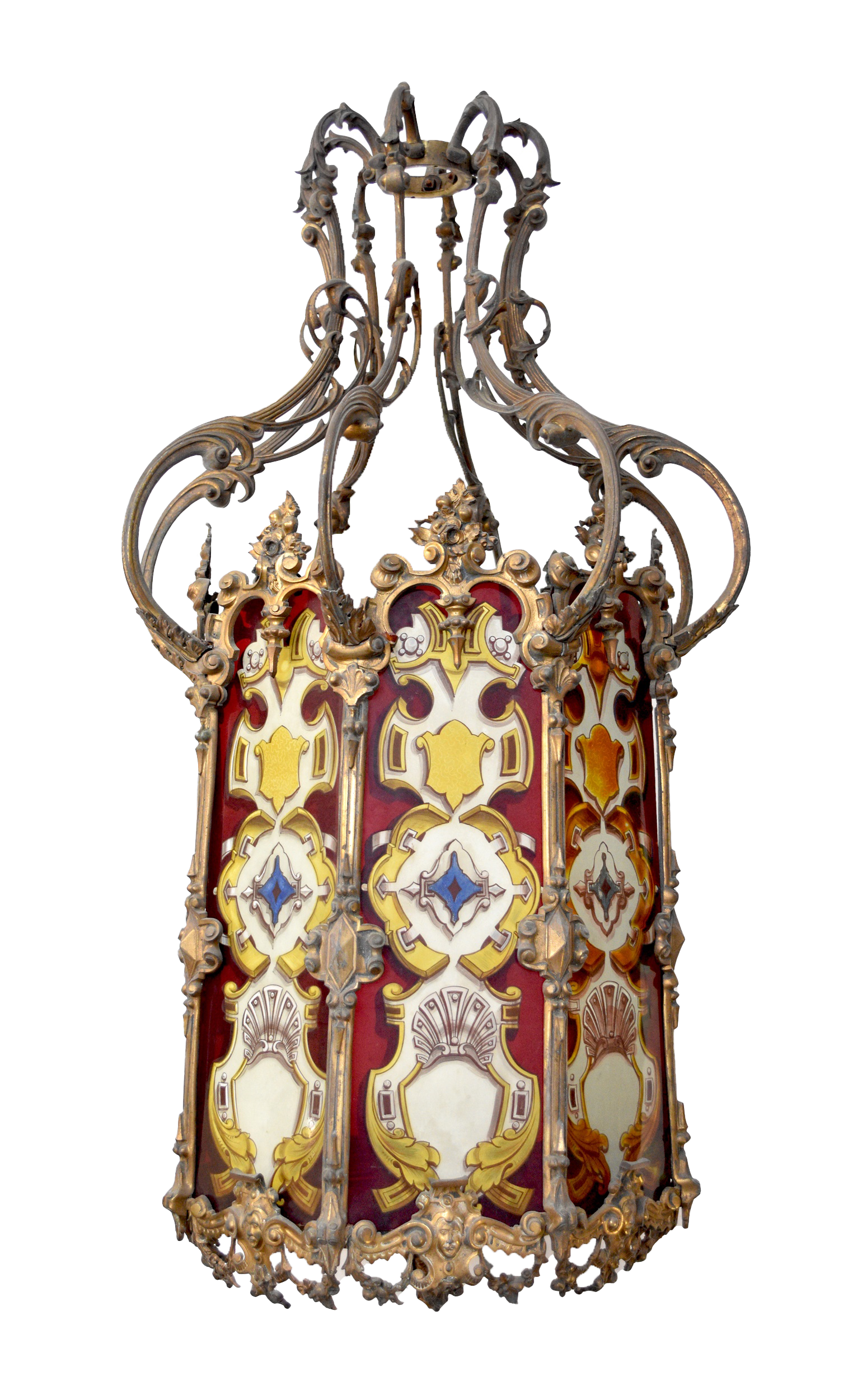 A Victorian gilt metal hall lantern, of octagonal form
SOLD FOR £8,200
The next highlight was not a surprise, as it had been overlooked in Halls Fine Art's summer sale. In June. This imposing, rare, George II figured walnut longcase clock by John Drury had failed to find a buyer during the auction with an estimate of £6,000-8,000. In Halls Fine Art's sale, on the 21st of September, it was the polar opposite, with 4 telephone lines in operation, bidders in the room and online, all competing for this chiming clock.
The attraction? It wasn't just a timekeeper, but a mid-18th century equivalent of a juke box, playing one of twelve tunes selected in the arch, every three hours. These musical clocks are rare and this is why, a similar clock of the same date and type, but without this feature, might make one fifth of this amount. Second time around and against a revised guide of £5,000-7,000, it sold for the original upper estimate.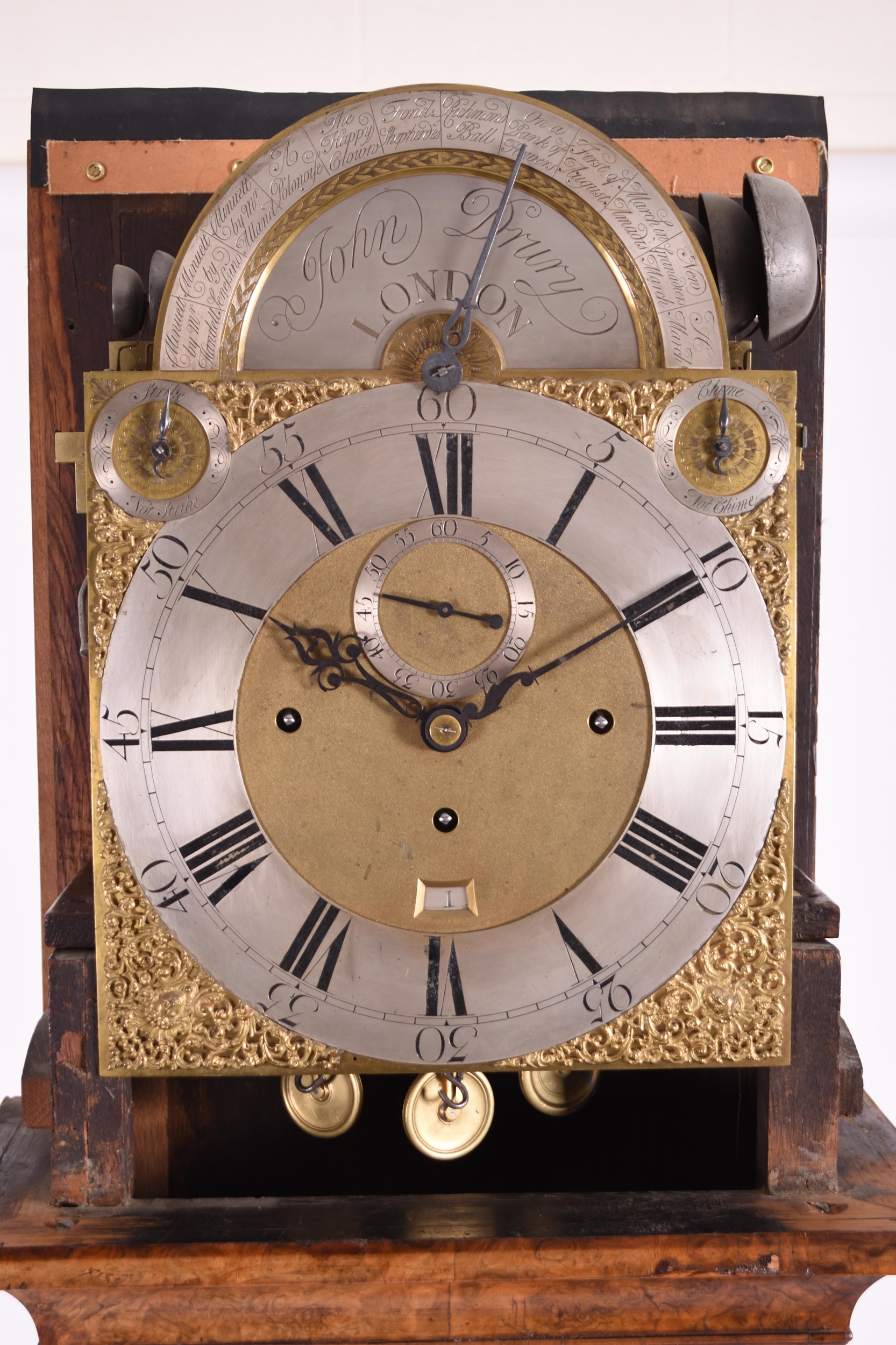 In the heyday of both the above, lighting was mainly provided by candles and this is why the clock had a silvered dial and arch. They would reflect the light and aid the time-watcher. Other pieces in the Halls sale glimmered too. Two diamond rings sold for hammer prices of £5,200 and £6,000 and another time-keeper, an Omega, 18ct gold bracelet wristwatch, with a brushed gold dial, achieved £4,300.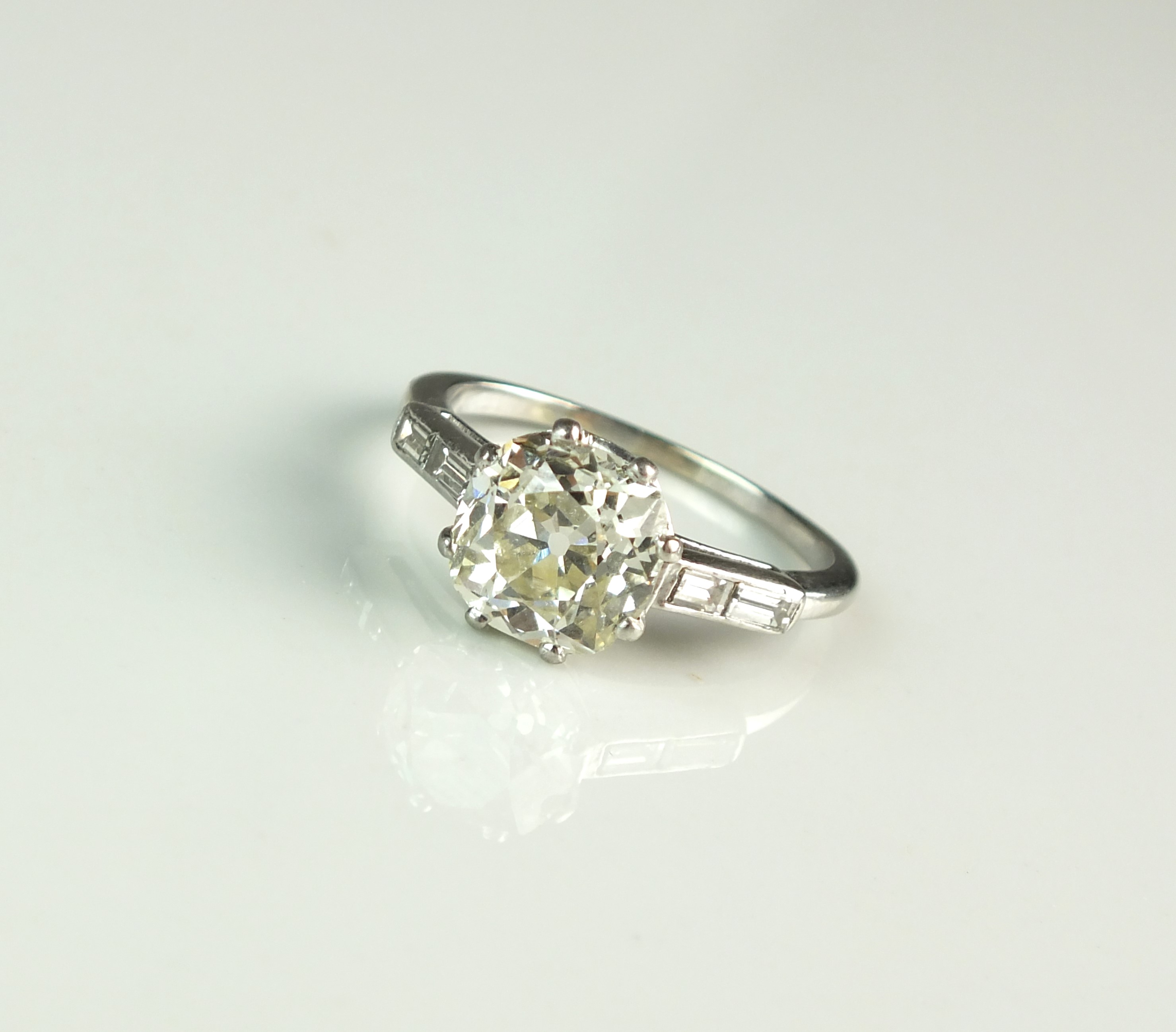 A single stone diamond ring
SOLD FOR £5,200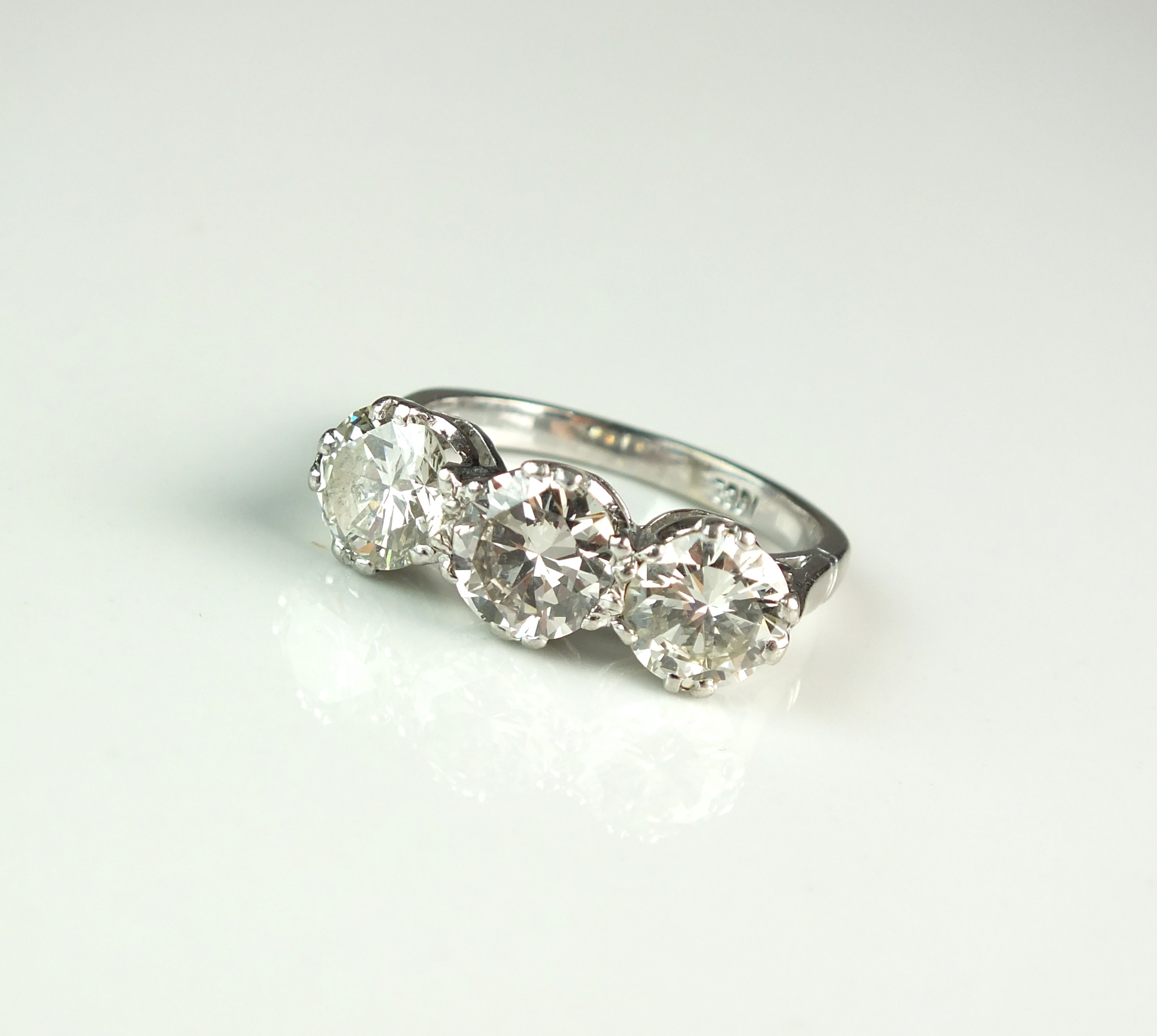 A three stone diamond ring
SOLD FOR £6,000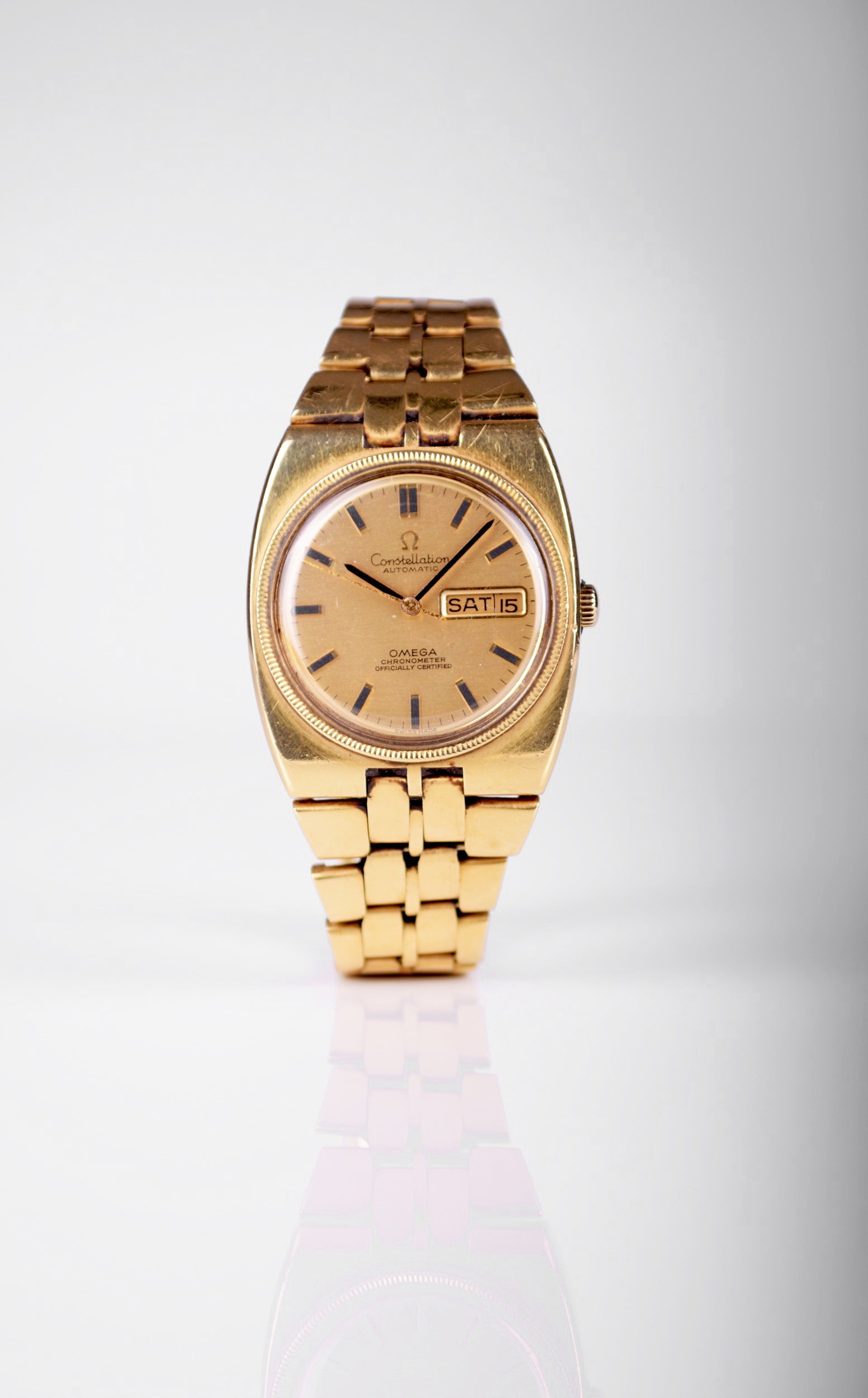 Omega: A gentleman's 18ct gold bracelet wristwatch




Model: Constellation




Reference: 168.045




Date: 1969
SOLD FOR £4,300
Whether a timepiece, an item of jewellery, or a light these works come into their own in the twilight, gleaming characteristically, but emanating reassurance and style.
By Gerry Berwyn-Jones BA (HONS) MRICS, ASFAV (Head of fine art)
---
The Autumn Auction
21st September