William Morris (1834-1896), advising on interior décor, is quoted as saying:


'"If you want a golden rule that will fit everything, this is it: Have nothing in your houses that you do not know to be useful or believe to be beautiful".'
Fortunately, the furniture selection in our Spring auction offers plenty of both useful and beautiful pieces of furniture which have stood the test of time and will continue to give great service to the lucky buyer.
Take for instance Lot 106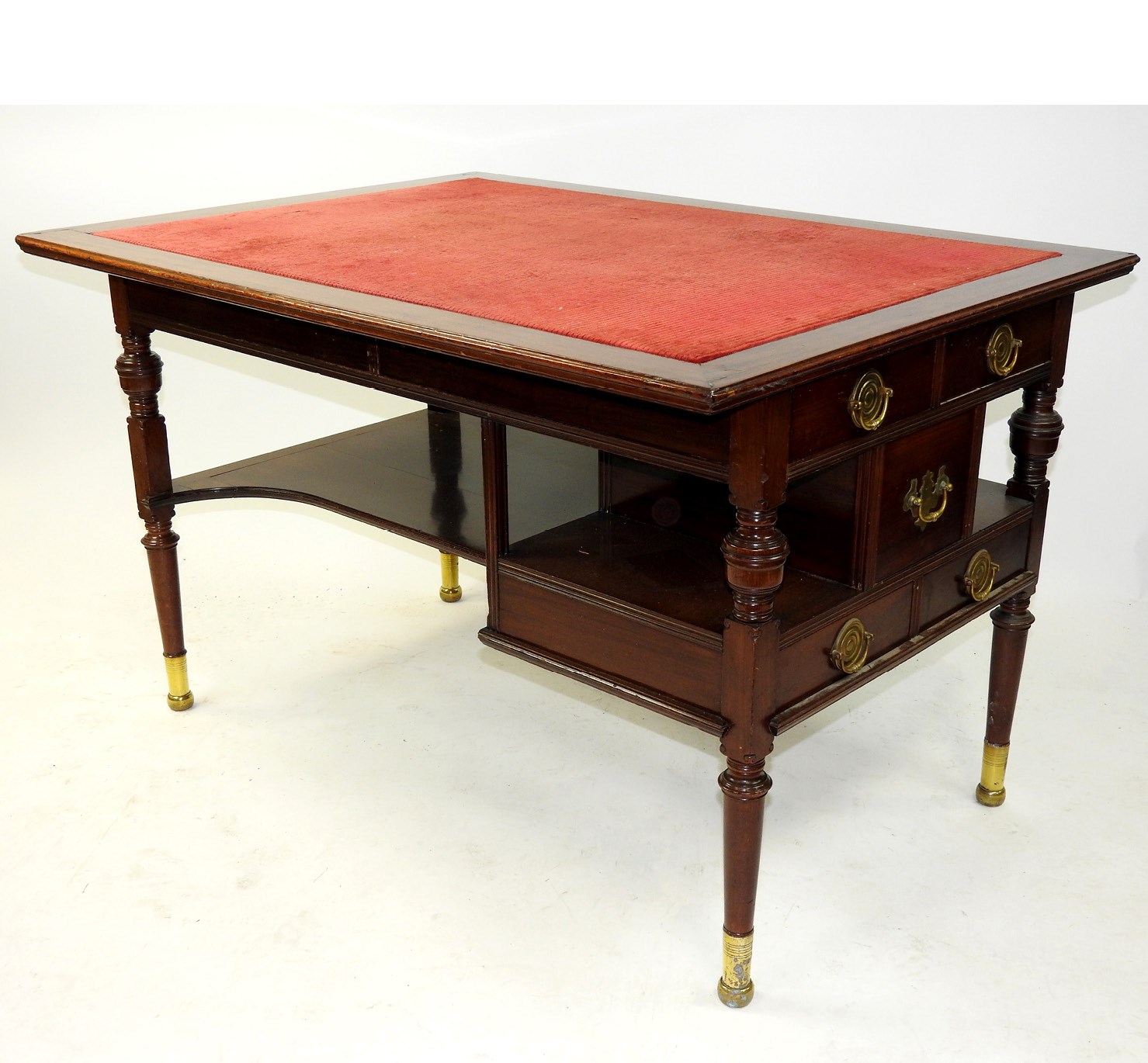 A tremendously useful Aesthetic Movement writing table, based on the pattern books of Edward Godwin (1833-1886) who knew a thing or two about design, having won a competition to design Northampton Town Hall in 1861. This table is informed by the Japanese aesthetic, strong, simple lines and every bit a modern piece but made around 1880-still going strong and ideal for your laptop.

Or how about Lot 111 , A display cabinet to trounce all others-made in eighteenth century Holland and perfect for showing off any fine collection of porcelain or glass?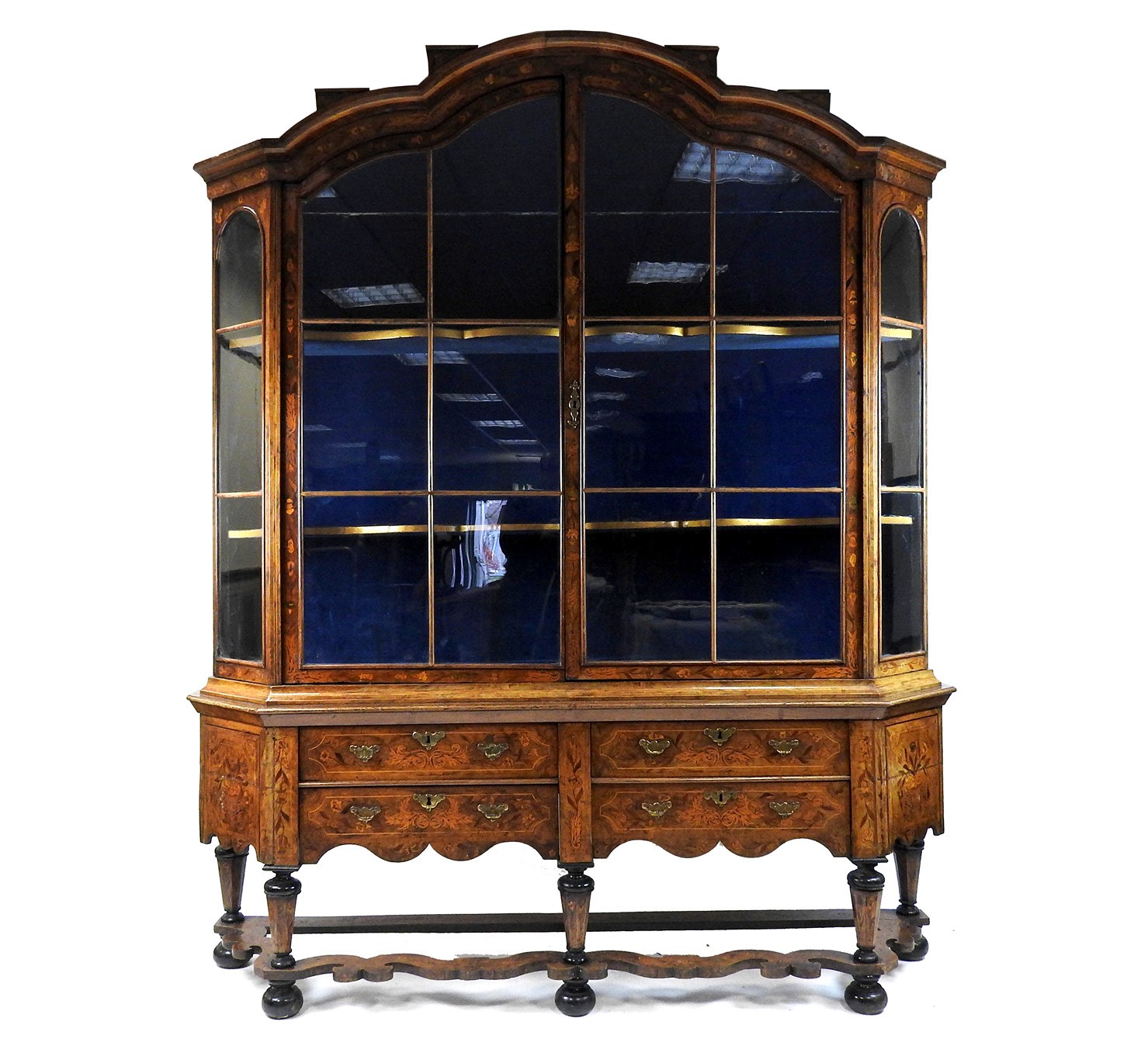 Many pieces of furniture only have to withstand occasional use but bedroom furniture, unless it is in a spare room, is used every day. There are some remarkable bedroom suites on offer here and one or two great beds.

Lot 126, a four poster bed, previously resided in Morville Hall.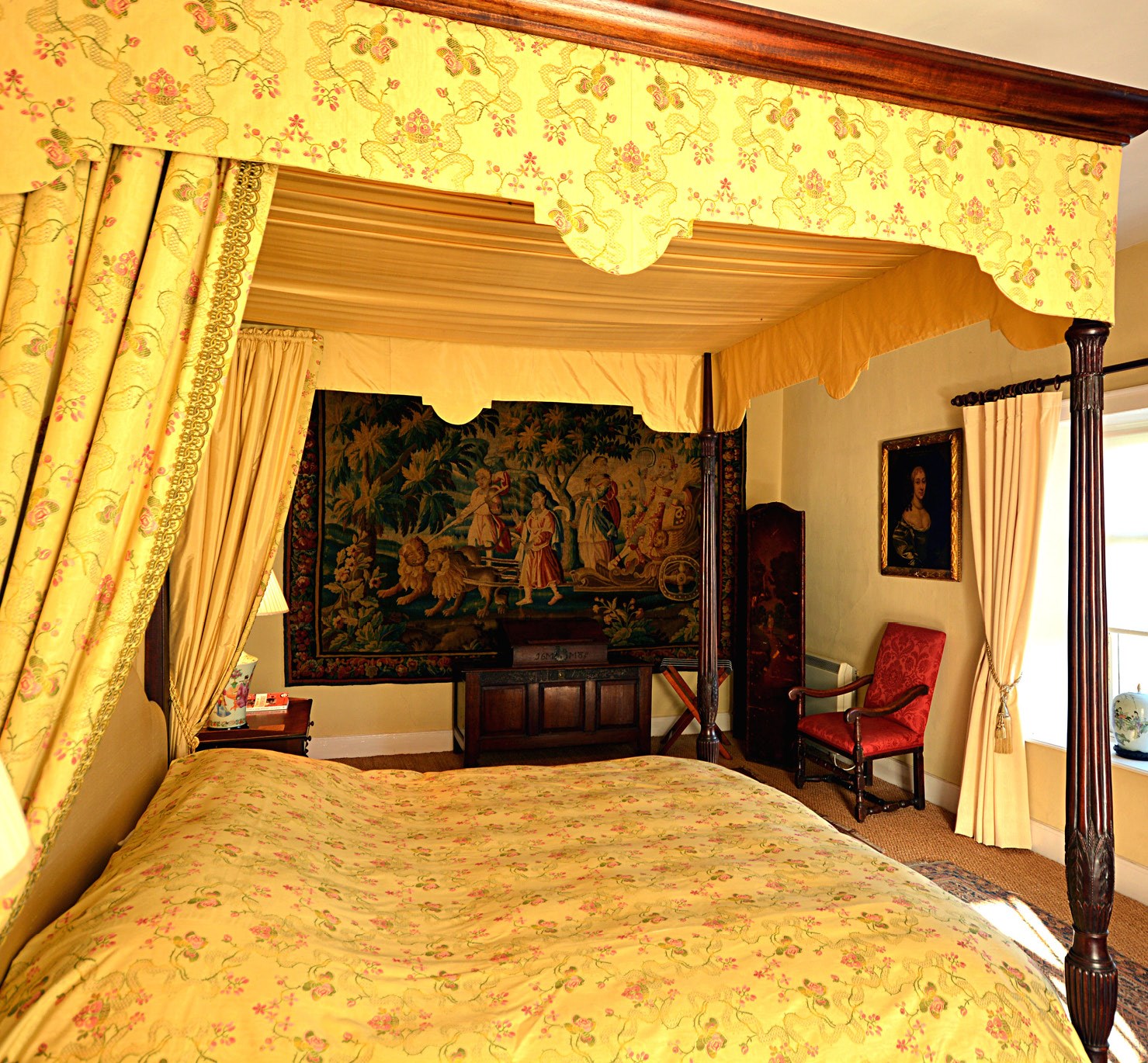 The design combines the age and elegance of George III elements with the robustness of a modern frame made by master craftsman Adam Bunning of Bridgnorth. Just add a base and mattress and you have a fantastic combination with great provenance. One may be forgiven for thinking that we have cleared the contents of a Scottish house given the plethora of Glasgow  School bedroom suites in this sale. These pieces, however, came from private vendors in Wales although wear their Scottish roots with a flourish. There is an Arts and Crafts bedroom suite (Lot 145) in oak with a particularly striking blue tile back washstand.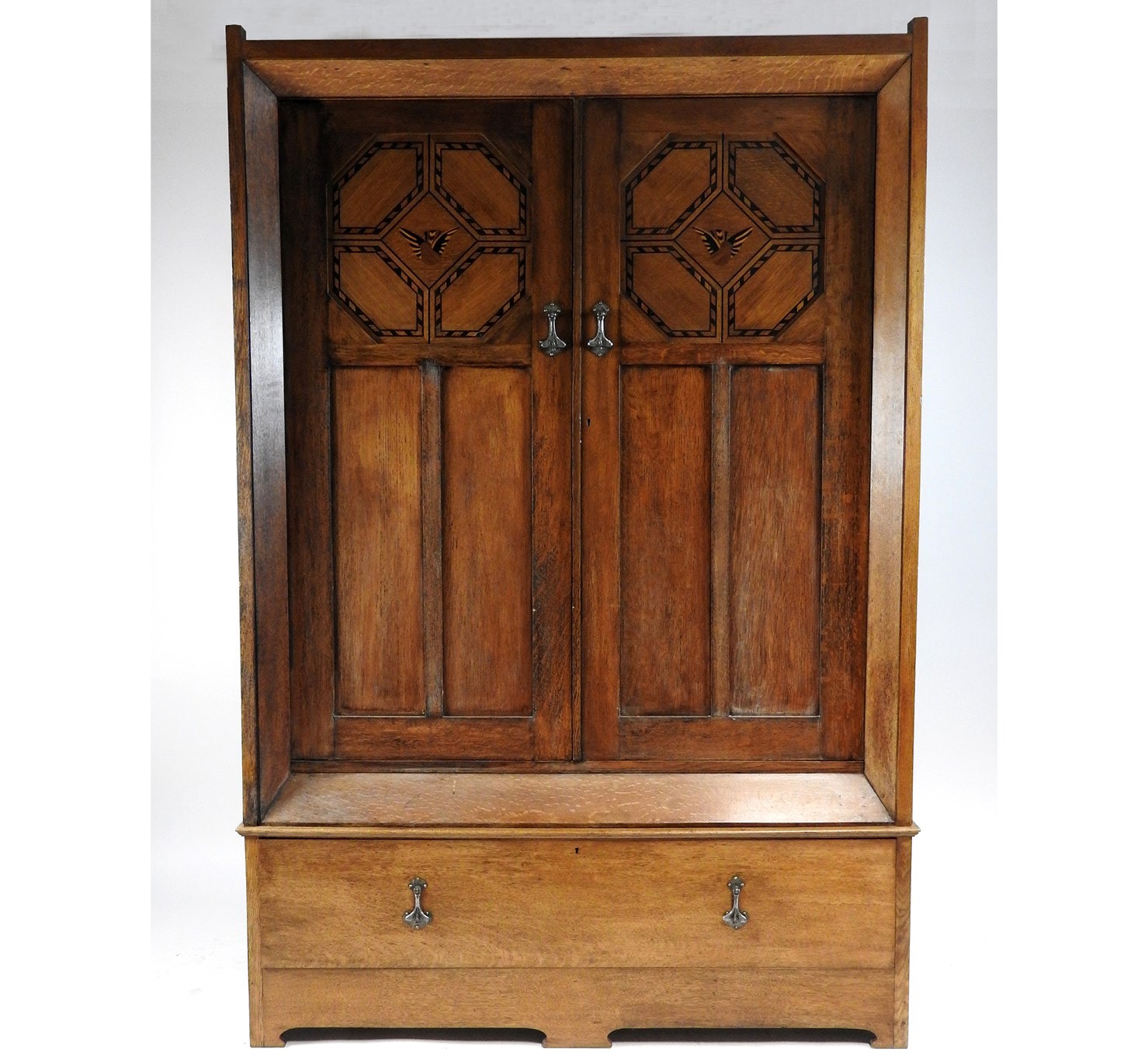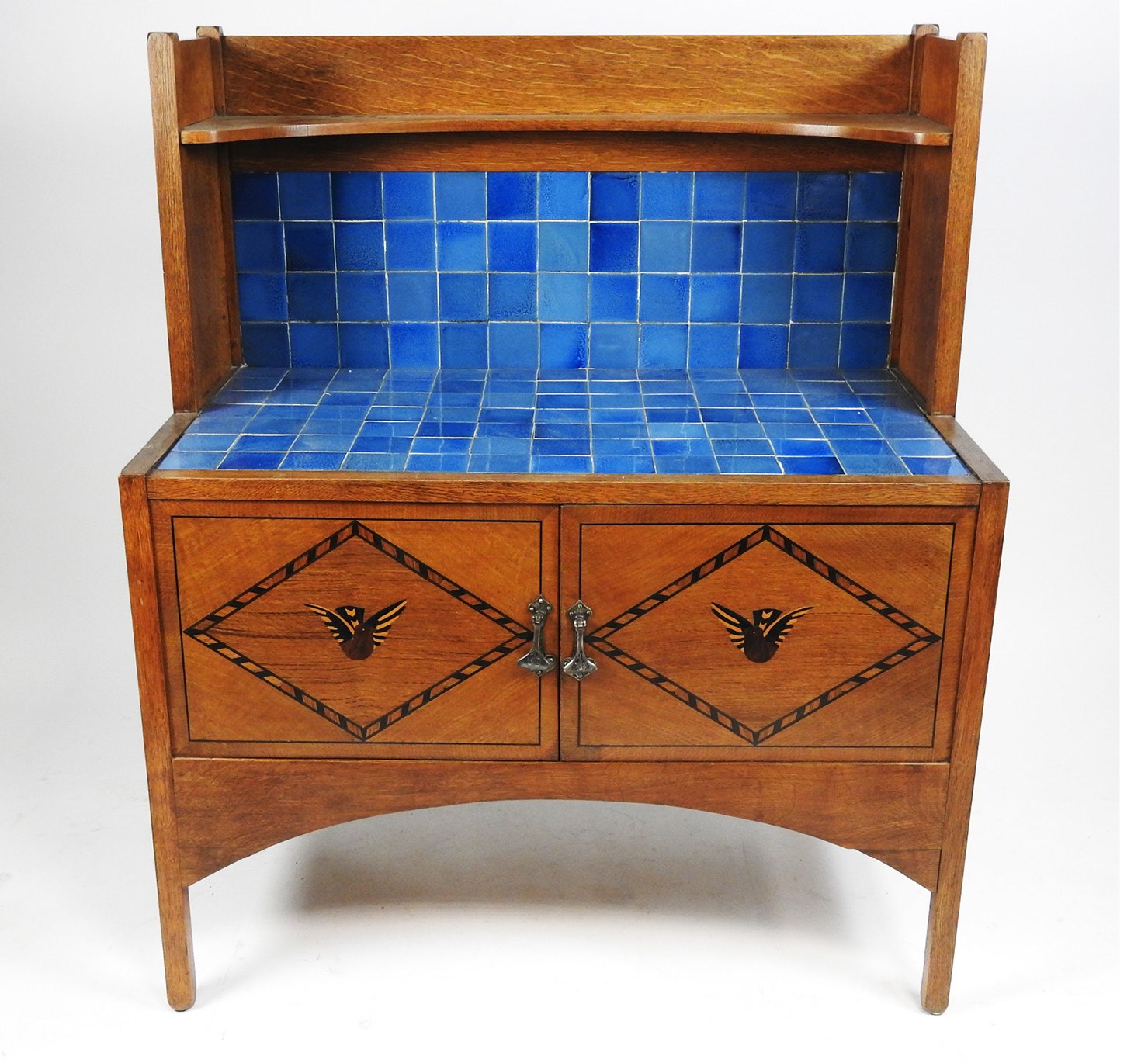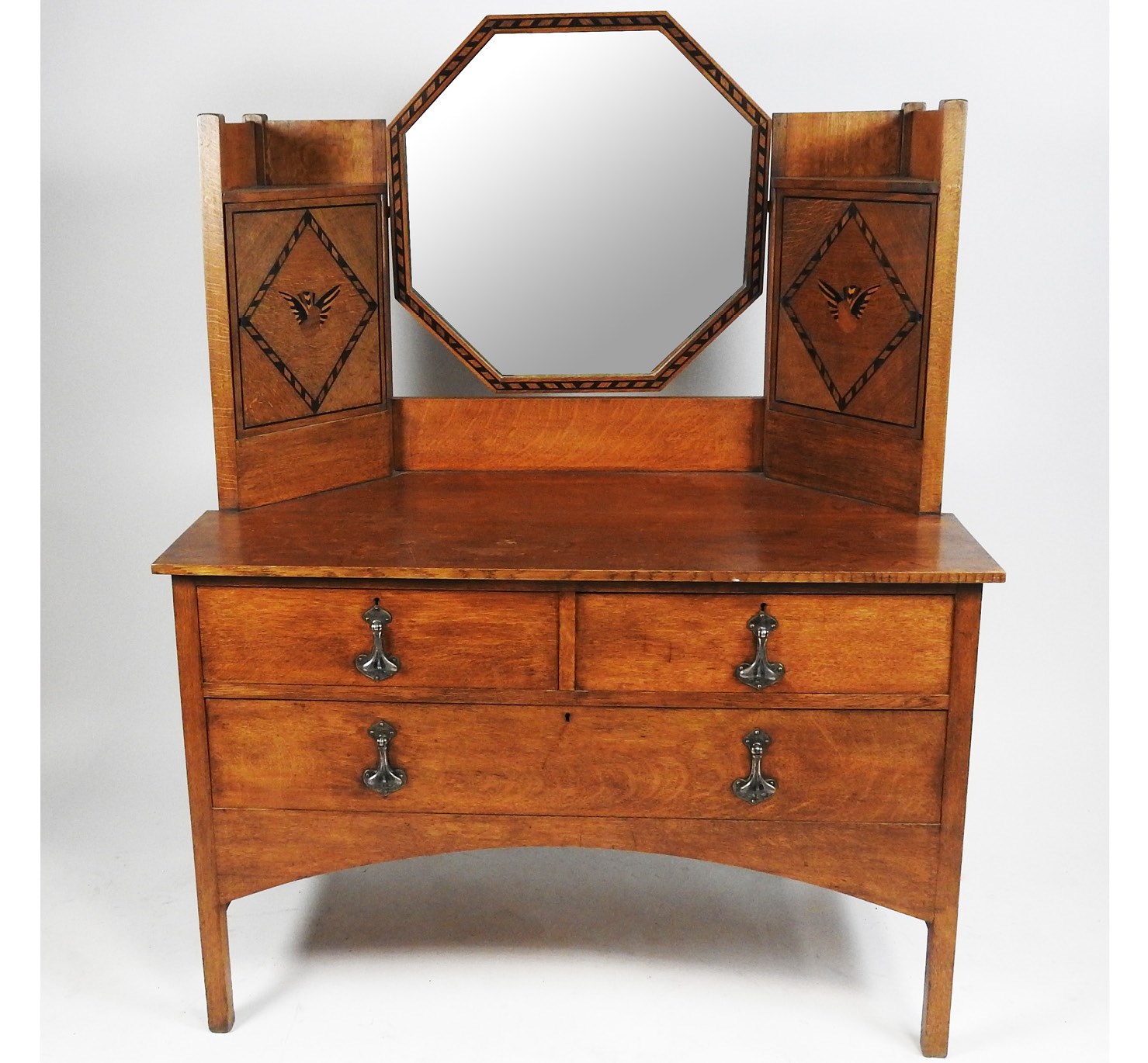 Whilst a little further on (Lot 167) is an example of the craftsmanship of Ernest Archibald Taylor (1874-1951).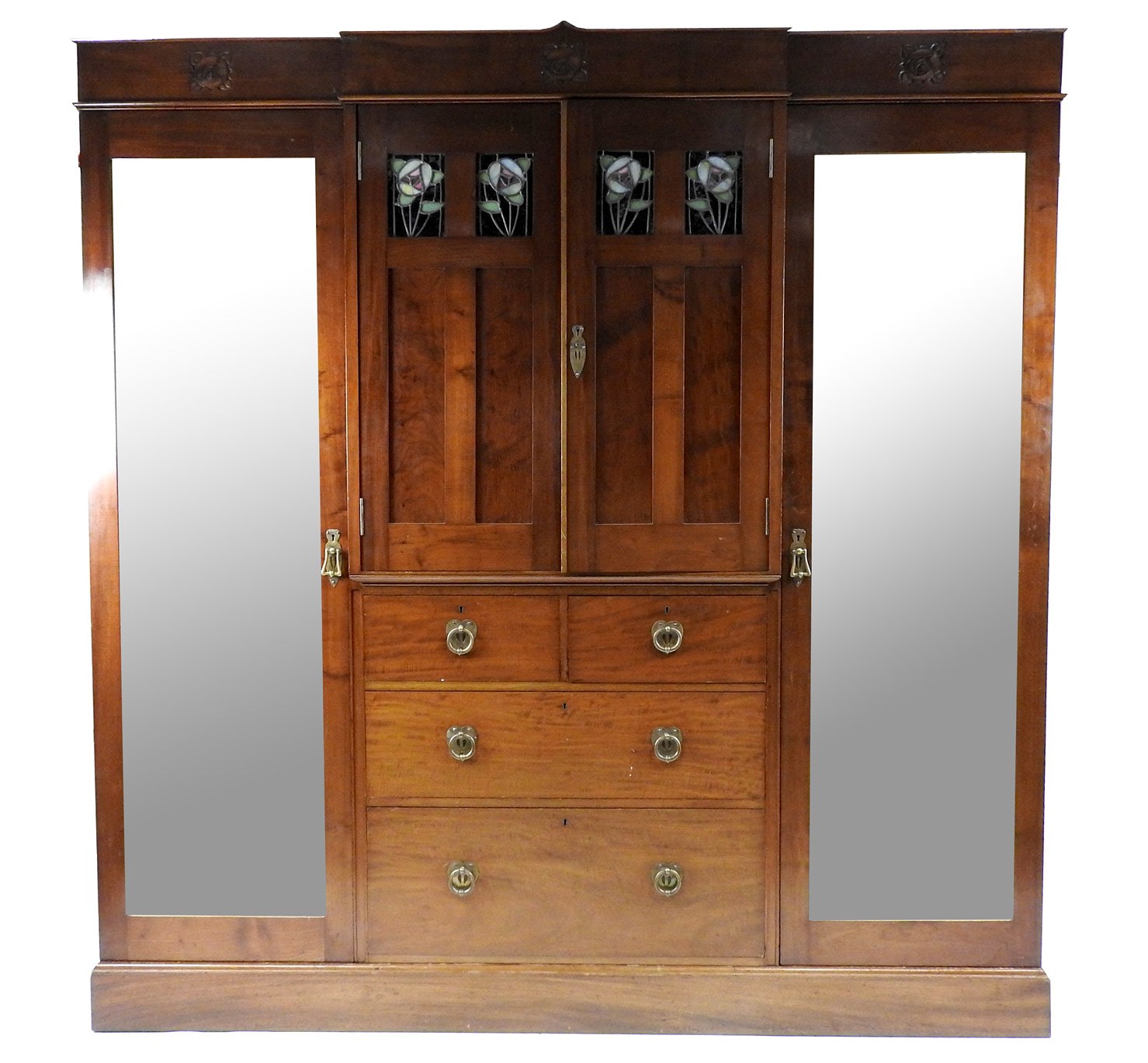 Taylor, born in Greenock, studied at the Glasgow School of Art and won acclaim at the 1901 Glasgow International Exhibition and this bedroom suite displays the significant influence of Charles Rennie Macintosh (1868-1928). If you want pure Rennie Mackintosh, how about a wonderful pair of reproduction wardrobes (Lot 152) after his original designs for Hill House, Helensborough , 1903?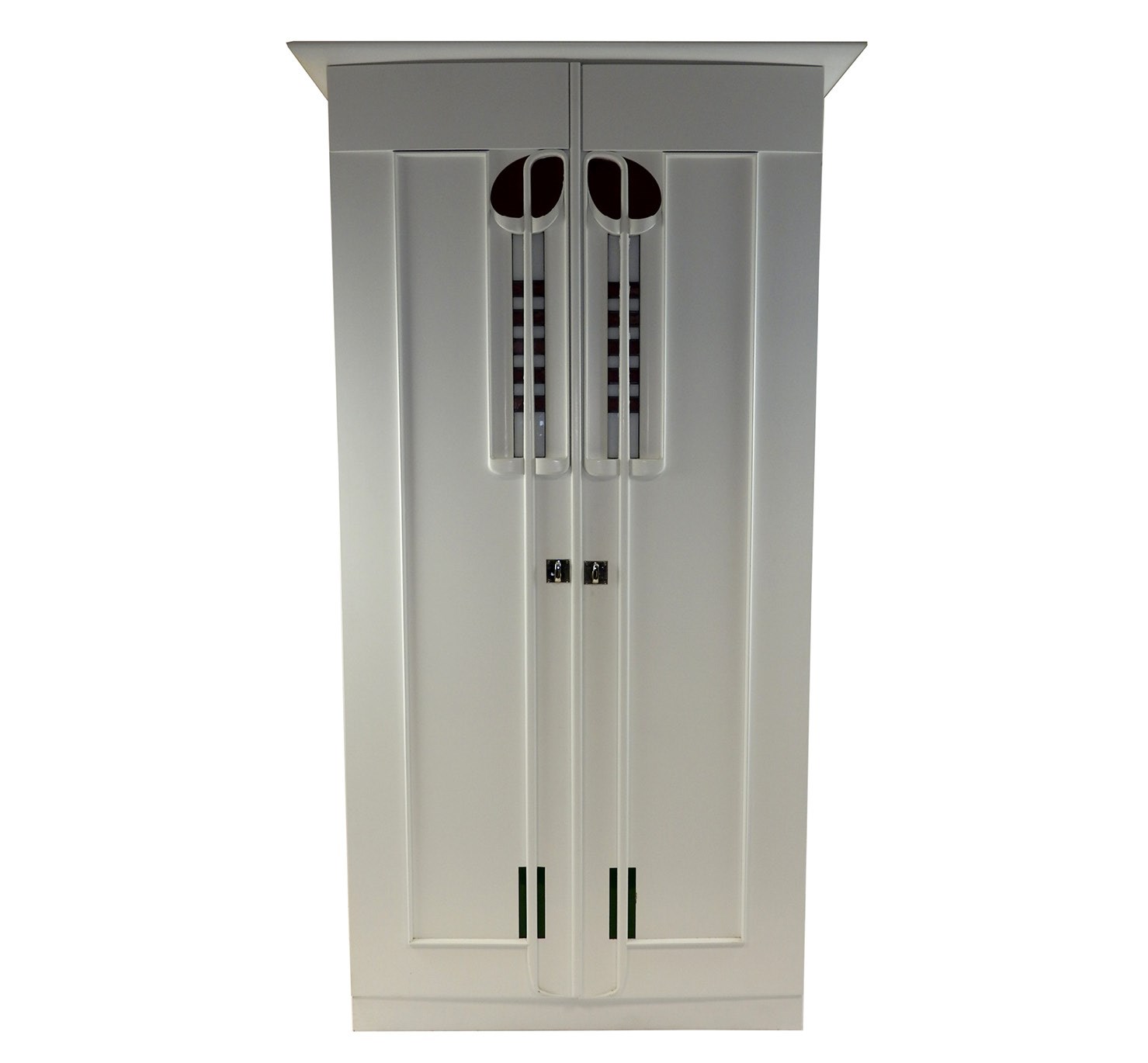 Now these are definitely both useful and beautiful. William Morris would definitely have approved!
View the Spring Fine Art Catalogue here
For more information, please contact Jeremy Lamond
Furniture, Clocks and Works of Art
Email: jeremy@hallsgb.com
Phone: 01743 450 700