Free Valuations of Books, Manuscripts and Autographs
Monday 3rd July
30/06/2023
Book your valuation appointment with Chris  HERE or scroll down for past highlights of the department: 
Lot 185:
SIGNAL BOOK FOR THE SHIPS OF WAR, 1794.
Printed book with extensive manuscript notes and hand coloured flags. West Indies Station. 83 printed pages with 76 hand-coloured flags and pennants. A 36 part thumb index with hand written designations for quick reference; 12 classes of signals covering over 250 significations, with 224 lines of manuscript notes interspersed throughout. Given on board the 'Boyne', 98 guns at Guadeloupe the 23rd April, 1794 to Capt. James Young, H.M.S. Reprisal, by command of Admiral George Purvis. With signature of J. Jervis (Earl St. Vincent), Admiral of the Fleet. Half calf with marbled boards
Sold for £11,000
Lot 31:
NELSON, Horatio, (1758-1805), British admiral, holograph envelope signed 'Nelson & Bronte',
no date, circa 1803. Addressed in Nelson's hand. 'Private. Sir Richard J Strachan, Bart. H M Ship Donnegal.' Slight loss where wax seal has been broken
Sold for £1,650
Lot 66:
CURTIS, William, The Botanical Magazine or Flower-Garden Displayed,
42 vols bound in 10, with interleaved index vol, 1787 - 1816. Text and plates have been bound according to the systematic system,
as recommended in the preface to the index, eg Monogynia, hexandria, pentandria, heptandria etc.
Text pages facing plates have been numbered by hand from 1 - 1775, although there are a few more plates as some have been given 'a' and 'b' numbers. Index vol has been adapted for this set. With 1775 hand coloured plates, some folding. Plates are generally very clean. Bindings are in poor condition but text blocks are tight. 10 vols plus index (11) (box)
Sold for £5,400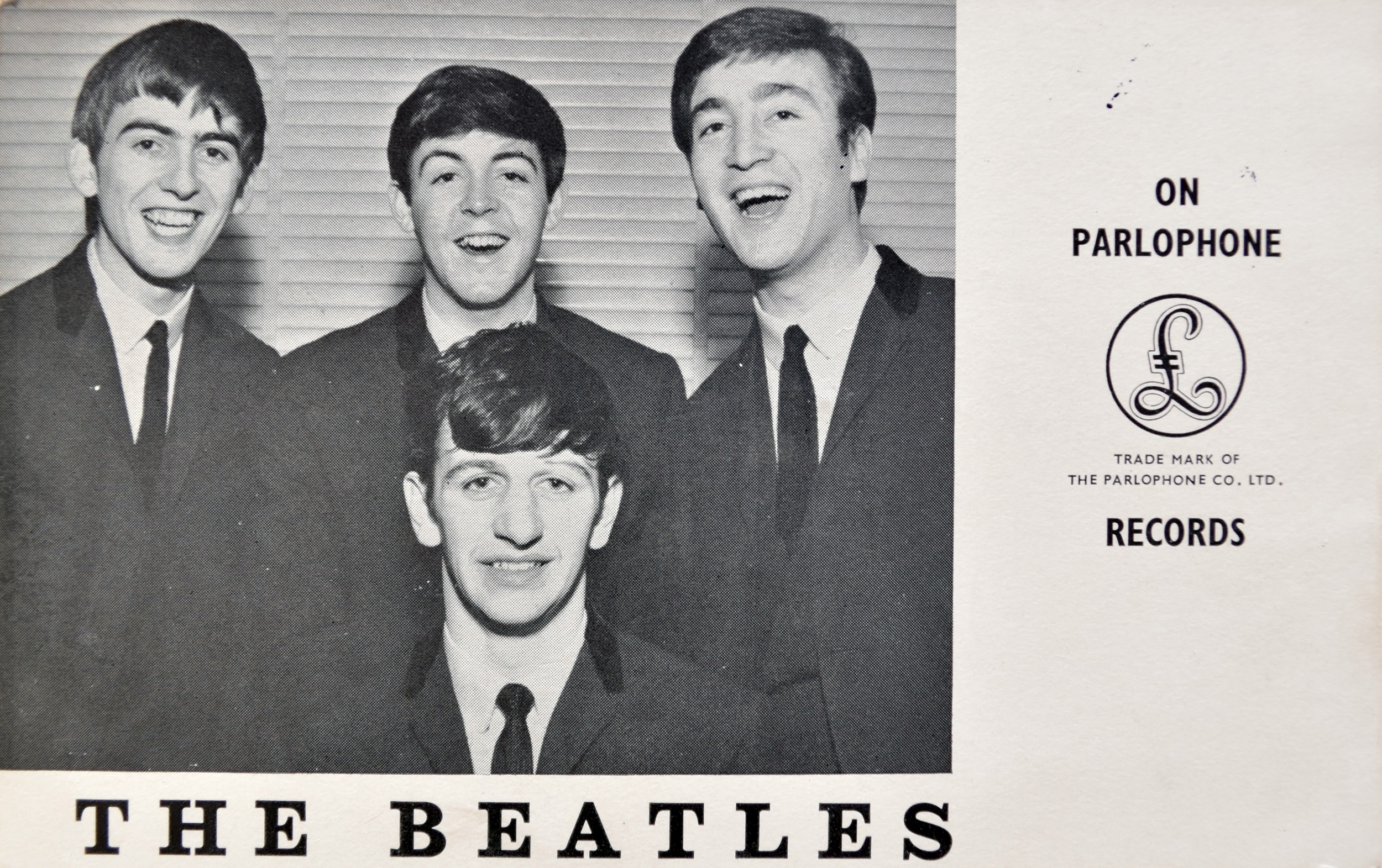 Lot 160:
THE BEATLES. Set of Beatles signatures on the back of a Parlophone Records postcard of the group.
Obtained on May 26th 1963 at the Liverpool Empire. With the original seat ticket for the concert, a copy of the official programme, and some contemporary newspaper cuttings.
Provenance: Previously sold at Halls on 8th August 2008 for a hammer price of £2,800
Sold for £6,000
Lot 159:
QUEEN. Album sleeve notes, signed on cover by Freddie Mercury, Roger Taylor, John Deacon and Brian May. Circa 1997.
Good, bold signatures. With the picture disc 'It's a Hard Life' (2)
Sold for £4,000
---
Hidden Treasure?
Contact Halls Fine Art