Halls Fine Art recently conducted a very successful sale of over 400 lots including the contents of a Shropshire country house.  The Autumn auction held on Wednesday 16th September also welcomed back room bidders for the first time since the Covid-19 lockdown.

Lot 73: A single stone diamond ring, the brilliant cut diamond within twelve claw setting, mounted in white metal to yellow metal shank, stamped '18c',
ring size R, the diamond weighs approx 4.10cts, colour estimated to be K/L, clarity estimated to be VS1-VS2, weight approx 8.1g
Sold for £13,500
The undoubted and much anticipated star of the show was lot 73 a single stone diamond ring, estimated at between £6,000 - £8,000. The large 4.1cts diamond ring attracted numerous bidders both in the room and online, not forgetting the six phone bidders all battling it out before finally selling to a private buyer for a staggering £13,500 (+bp). The ring was one of many consigned from the country house collection which formed the vast majority of pieces presented in this auction. With many highlights in the collection, one to note was Lot 10 a pair of large 18th Century Delft Dry Drug Jars with Copper Covers decorated in blue with inscriptions 'Straas Burger' and 'B-Rapee' which sold for an impressive £1,600 (+bp).

Lot 10: Two large 18th century delft dry drug jars with copper covers,
decorated in blue with inscriptions 'Straas Burger' and 'B Rapee' reserved against foliate grounds, painted blue PMV marks for Pieter Van Marksveld De Grieksche, 34cm high
Sold for £1,600
Gerry Berwyn-Jones, Head of Fine Art at Halls commented: "It is increasingly unusual to encounter a listed country house with it's contents, more or less untouched for one hundred years and yet this is the case with the vast majority of the pieces presented in this auction. There was an interesting array of pieces from disparate categories, from a collection of 18th and 19th century oak furniture, to several 19th century Fijian throwing clubs. One unifying theme is that all would still grace any home today and we saw this with the majority of lots finding their way into welcoming and appreciative arenas."
The rest of the Autumn auction was made up of a wide variety of fine art, furniture, silver and ceramics. Notably a large collection of Caughley porcelain which saw huge interest from bidders realising over £22,000 (+bp). A highlight from the jewellery and watches section was an Omega Speedmaster Wristwatch circa 1961. The lot was estimated at between £8,000 - £12,000 and sold for a respectable £8,200 (+bp). Watercolours also proved popular with bidders on the day, with an Alfred Heaton Cooper RI (British 1863-1929) watercolour of sheep being driven through an alleyway exceeding its top estimate, selling for a notable £2,500 (+bp). Another interesting piece was a Second World War Polish Service cap (Rogatywka), the interior lined with newspaper dated April 1944, sold with a final hammer price of £1,600 (+bp).
 

Lot 178: A rare and early Caughley monogrammed mug
dated 1776
painted in blue with fruit sprays, an elaborate scroll cartouche enclosing a musical treble clef and the initials 'CD',
crescent with serif mark, 8.5cm high
Hitherto unrecorded, this mug forms part of a small collection of pieces dated 1776, which is the earliest known date to be inscribed on Caughley. A similar example sold at these rooms as part of Maurice Wright's Collection in April 2017 and the painted date on both mugs can be attributed to the same hand.
Sold for £3,600

Lot 173: An Omega Speedmaster wristwatch, the black dial with luminous batons and three subsidiary dials, with black enamel tachymetre bezel, circa 1961, serial number 17-764-***, reference 2998-4, with attached Omega stainless steel bracelet
Sold for £8,200
A rather more unique lot up for auction, at Halls auctioneers was lot 479 a pair of Coade Urns, with bud form finials and fluted sides. This stunning pair of urns were made by the company whose owner, Eleanor Coade, gave her name to the material which became a mainstay in architectural sculpture and garden ornaments, thanks in no small measure to her entrepreneurial flair. Bids came in thick and fast and the Coade urns comfortably exceeded their £7,000 low estimate to achieve a terrific £9,200 (+bp).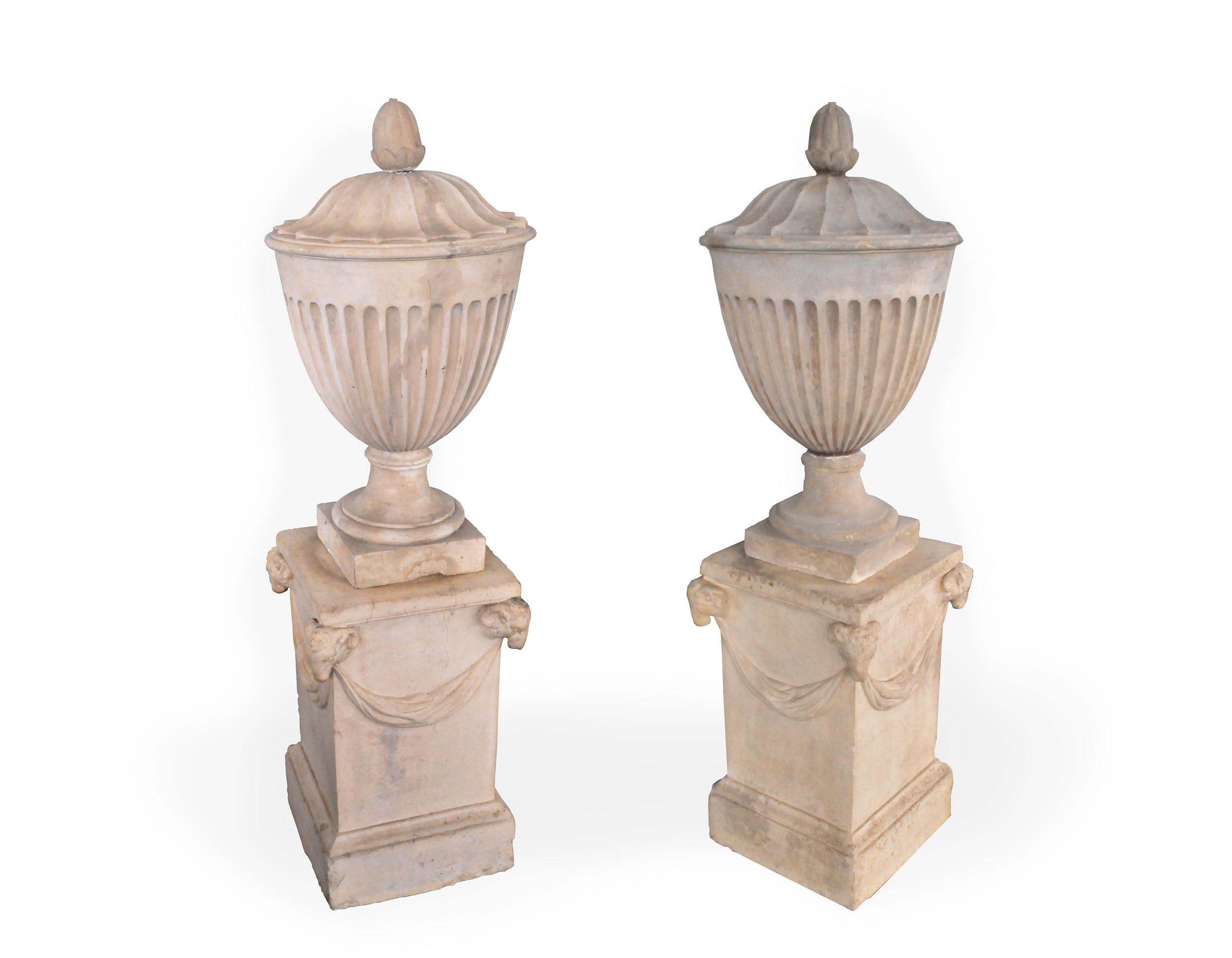 Lot 479: A pair of Coade urns, with bud form finials and fluted sides, bases impressed 'Coade Lambeth 1794',
63cm high, with a pair of rams head and swag moulded pedestals, 53cm high, restorations, s/d
Provenance: Property of a Titled Estate
Note: This pair of Coade urns were made by the company whose founder and owner was Eleanor Coade, an highly successful entrepreneur with a flair for commerce. Having run her own drapery business in the 1760s she bought an artificial stone factory in 1770 and turned it into a world-renowned company, producing architectural features and garden ornaments, supplying none other than the Royal Family, for Buckingham Palace, many architects of the time including James Wyatt, John Soane and John Nash (leading lights of the Neoclassical movement) and many wealthy patrons overseas. These urns are in fact finials and similar examples can be seen on her home, Belmont House, in Lyme Regis (see plate opposite), where they can be seen on the parapet walls of the roof, as was the fashion on Palladian style manors and villas of the day. These examples are stamped 'Coade Lambeth, 1794' and given the name of her company changed in 1799 (to Coade & Sealy) these urns can be given a pretty accurate date of manufacture.
 Sold for £9,200
Lastly but by no means least, the sale was concluded by yet another rare item, this time a 1970 Bentley T Series Mulliner Park Ward 2 door fixed head coupe. The lot was not only the last in the auction but also the last lot sold by Halls Auctioneer Joseph Trinder, who is sadly leaving the company to relocate to the Czech Republic with his wife. This particular Model T was Bentley's version of the Rolls Royce Silver Shadow and one of reputedly fewer than 100 completed by in-house coachbuilders Mulliner Park Ward. One of only 89 Bentley badged MPW coupes in right-hand drive, this statically rare 1970 T series was registered BLC 750H which has remained the registration of the vehicle to this day. Having driven only 85,285 miles by three previous owners this still stylish Bentley was given a realistic estimate of £8,000 - £12,000. On the day the bidders came from far and wide, finally selling to an online bidder from Germany for £15,000 (+bp) achieving the highest price of the day.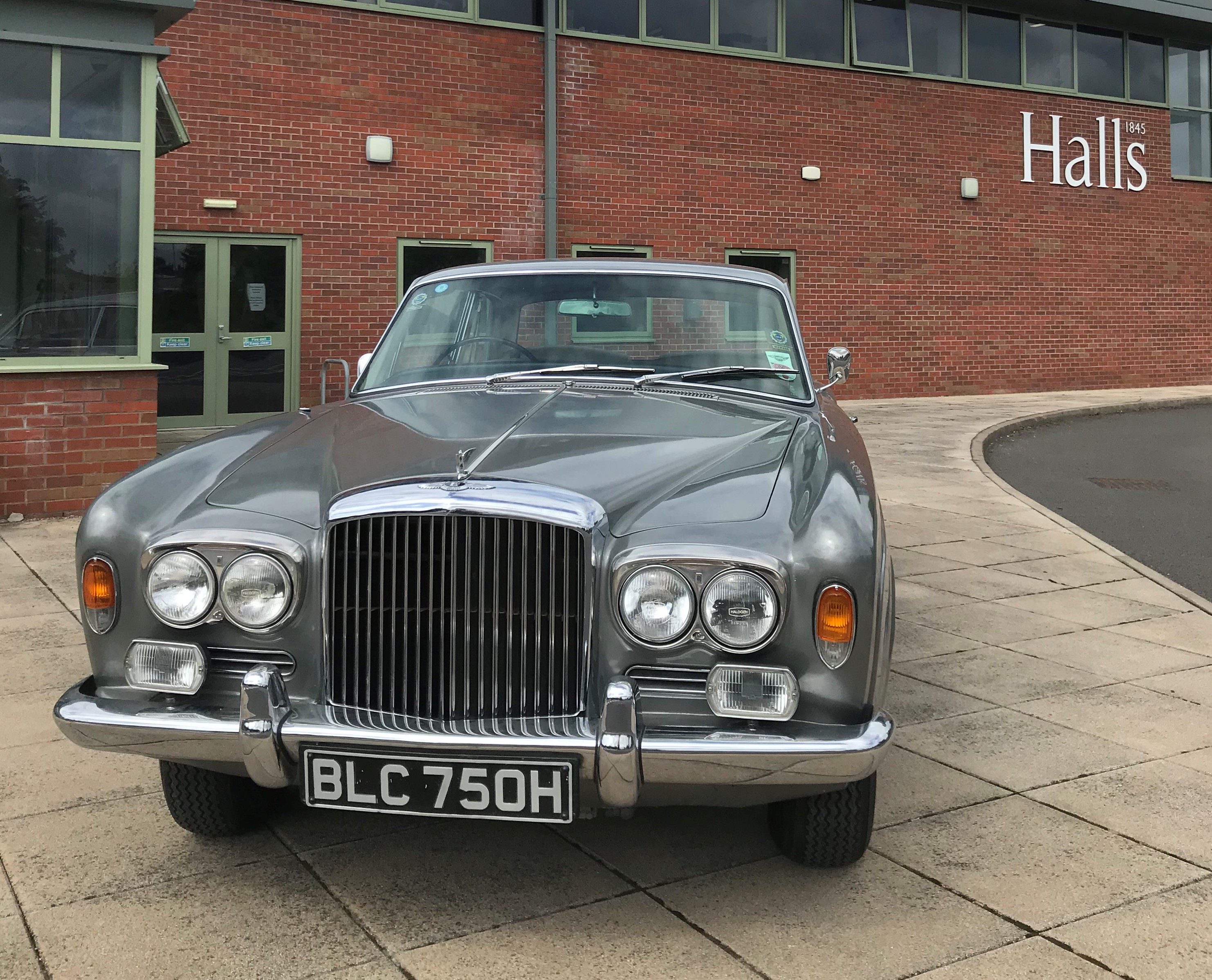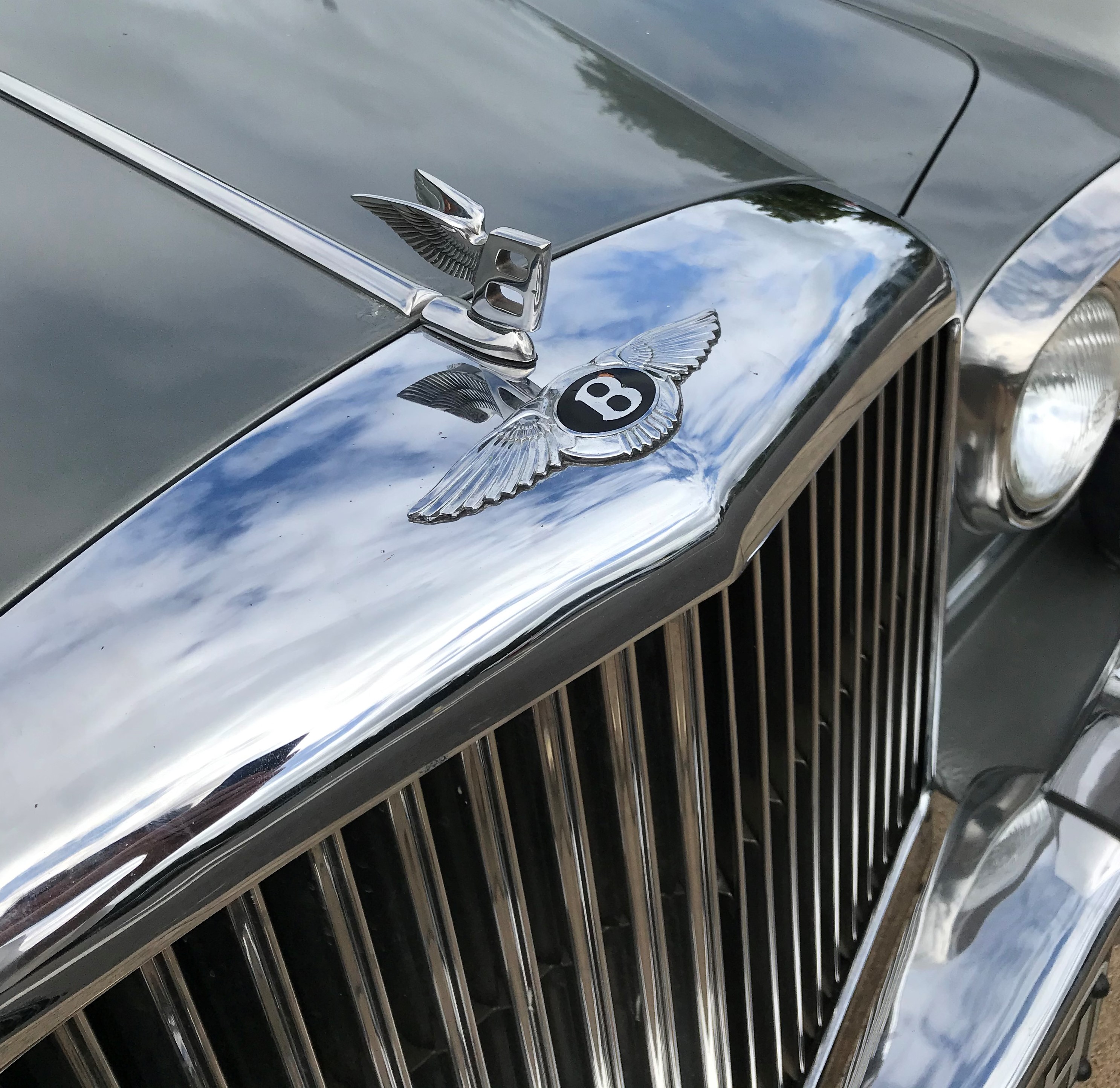 Lot 486: 1970 Bentley T Series mulliner park ward 2-door fixed head coupe
Grey paintwork with red coach-lining
Magnolia seat leather, automatic transmission
Bentley Motors chassis CBH 8237
Rolls-Royce 6230cc V8 engine 8237
Original registration 'BLC 750H'
Sold for £15,000
We are now consigning for our next Fine sale in December and if you would like a free valuation please contact the Halls Fine Art team for more information.  Call 01743 450 700 or email  adminfineart@hallsgb.com