Modern and Contemporary Art at Halls Auctioneers is continuing to go from strength to strength. Following on from a highly successful Autumn sale, Paintings specialist Abigail Molenaar is already gearing up for the next auction this spring, with works by artists such as Patrick Hughes, David Bomberg, Blek le Rat and as well as a single owner collection of 12 fresh to the market etchings by David Hockney already consigned.
---
David Hockney is one of the most versatile and celebrated contemporary British artists of all time, with his works realising some of the highest prices ever achieved by a living artist at auction. It is rare for such a large collection to come up for auction and these etchings demonstrate Hockney's story-telling ability and skill in expressing human emotion. The collection includes examples of Hockney's literary illustrations from Grimms Fairy Tales (1969) and the poetry of Constantine P. Cavafy (1966) as well as a number of his erotic etchings. With starting prices ranging from £800-£3,000 this is an exciting opportunity to purchase a genuine artwork from one of Britain's most celebrated and high profile contemporary artists.


"You cannot have a discussion about British contemporary art without thinking about David Hockney
and he is my absolute favourite artist so I am very excited to be working with this collection"  - Abigail Molenaar


A highlight from the collection is an example of Hockney's Oz Obscenity Fund lithographs. Hockney created only 30 of these to auction off and raise money towards the legal costs of the trial brought against British independent newspaper OZ, on charges of corrupting public morality. Many celebrities, artists and public figures stood in solidarity with the journalists against what they decried an attack against free speech in Britain. Hockney is known for exploring nudity and the male form in his artwork and in this lithograph sought to reflect the innocence of the sitters, the journalists on trial, through their nakedness.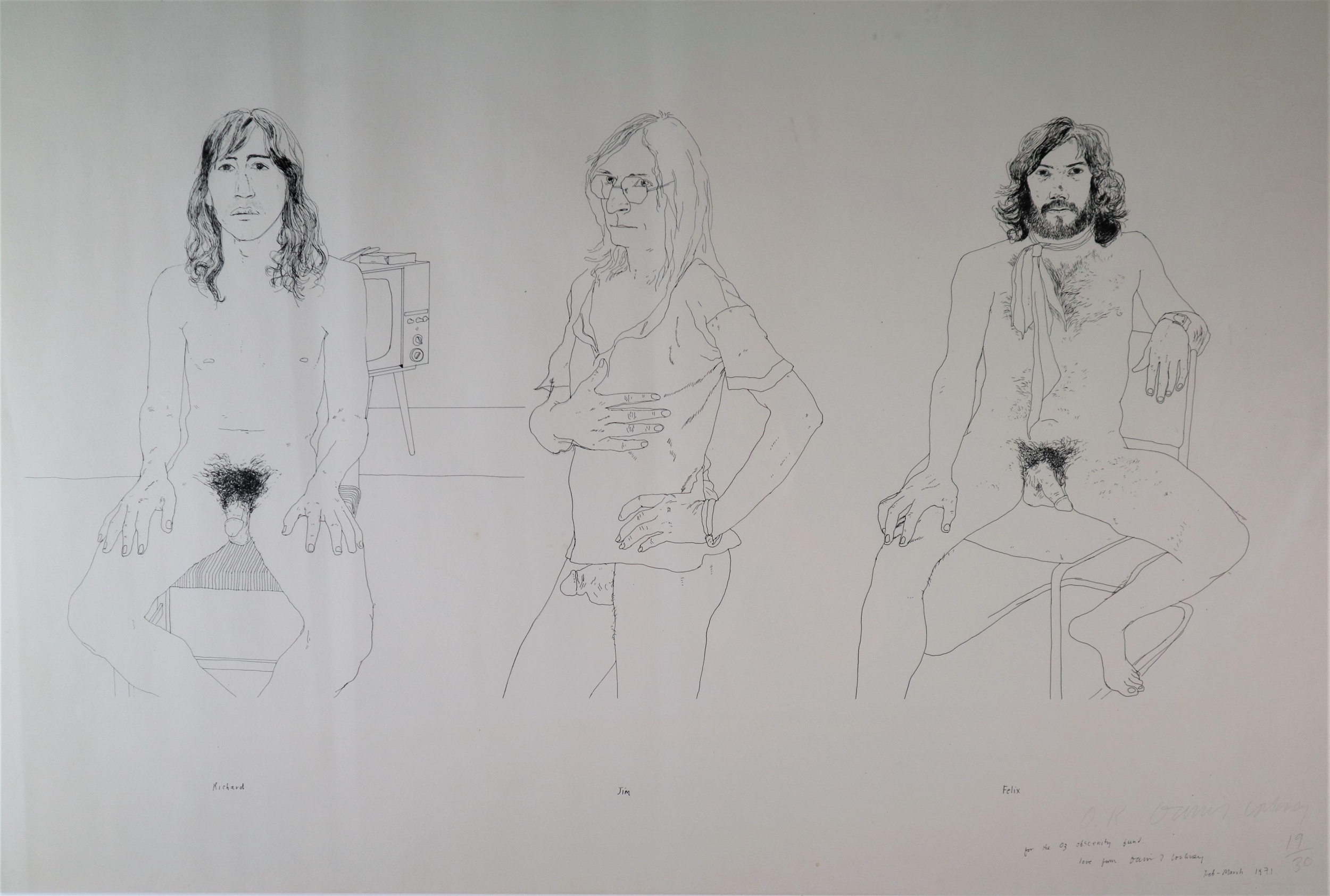 David Hockney,
Oz Obscenity Fund, Lithograph, Estimate £2,000-£4,000 (+BP)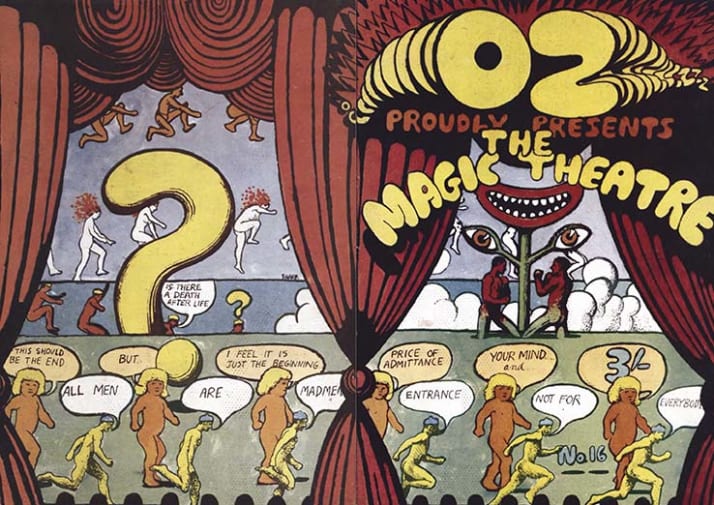 An example of the cover of the British independent newspaper OZ
Halls Modern and Contemporary Art auction will take place 23rd April-9th May and the auction is currently open for consignments. For further information or a valuation please contact specialist Abigail Molenaar.
---
Now Consigning Modern and Contemporary Art 
Contact Specialist Abigail Molenaar for a free valuation