An auction highlight from our Timed Auction - Militaria including German Third Reich and Military Surplus
Fri, 9th Jul 2021 10:00 - Ends: Tue, 27th Jul 2021 19:00
---

Lot 177: A silver engine turned cigarette case hallmarked Birmingham 1935,
the exterior decorated with a crown in relief and interior dated '5-3-37' and inscribed to 'Patrick Mavie (Maule) Kerr Griffiths from H.H.S.K.S',
further engraved to the interior with a list of ships upon which he was stationed, comprising '1926 H.M.S Britannia, 1930 H.M.S Warspite,
1931 H.M.S Enterprise, 1933 Courses, 1934 H.M.S Dolphin, 1934 H.M.S Shark, 1937 H.M.S. Swordfish, 1938 H.M.S Medway and 1939 H.M.S Rorqual'
together with two photographs of Lt Griffiths, including one taken at Malta in August 1935 whilst stationed on the submarine H.M.S. Shark.

VIEW LOT
Notes: The summer of 1940 saw Britain standing alone, without allies, and fearing the risk of an invasion. The government determined that maintaining naval supremacy was the only means of survival and given that there was no confidence in the future intentions of the Vichy government, it was considered unthinkable to allow French ships to leave port and potentially be used to threaten the British fleet.
In response, Operation Catapult was devised, and in the early hours of Wednesday 3rd July 1940 the order was given for the Royal Navy to storm French ships and take them under their control. French Ships stationed at Plymouth included two First World War battleships, 'Courtbet' and 'Paris' and several destroyers including the formidable 'Surcouf'. Perhaps understandably, this unanticipated and secretive mission was met with consternation by the French and in one case, a tragic armed revolt.
After boarding Surcouf, two British ratings were left to guard five French officers in the wardroom. One Frenchman asked if he could go to the heads (toilet), which was evidently where a number of pistols had been hidden. A few moments later, Cdr Sprague, who had been escorting another crew member, heard a shot and ran back down the stairs toward the wardroom where he took six bullets before French Gunnery Officer Bouillaunt finally shot him fatally in the head. Lt Patrick Maule Kerr Griffiths, following Sprague, fired in return and wounded Bouillant in the shoulder before turning to run for help and tripping over Sprague's body. As he fell, he, in turn, was shot in the back by the submarine's doctor who then fired his pistol at one of the British ratings, who succeeded in bayonetting another member of the crew, before he too died.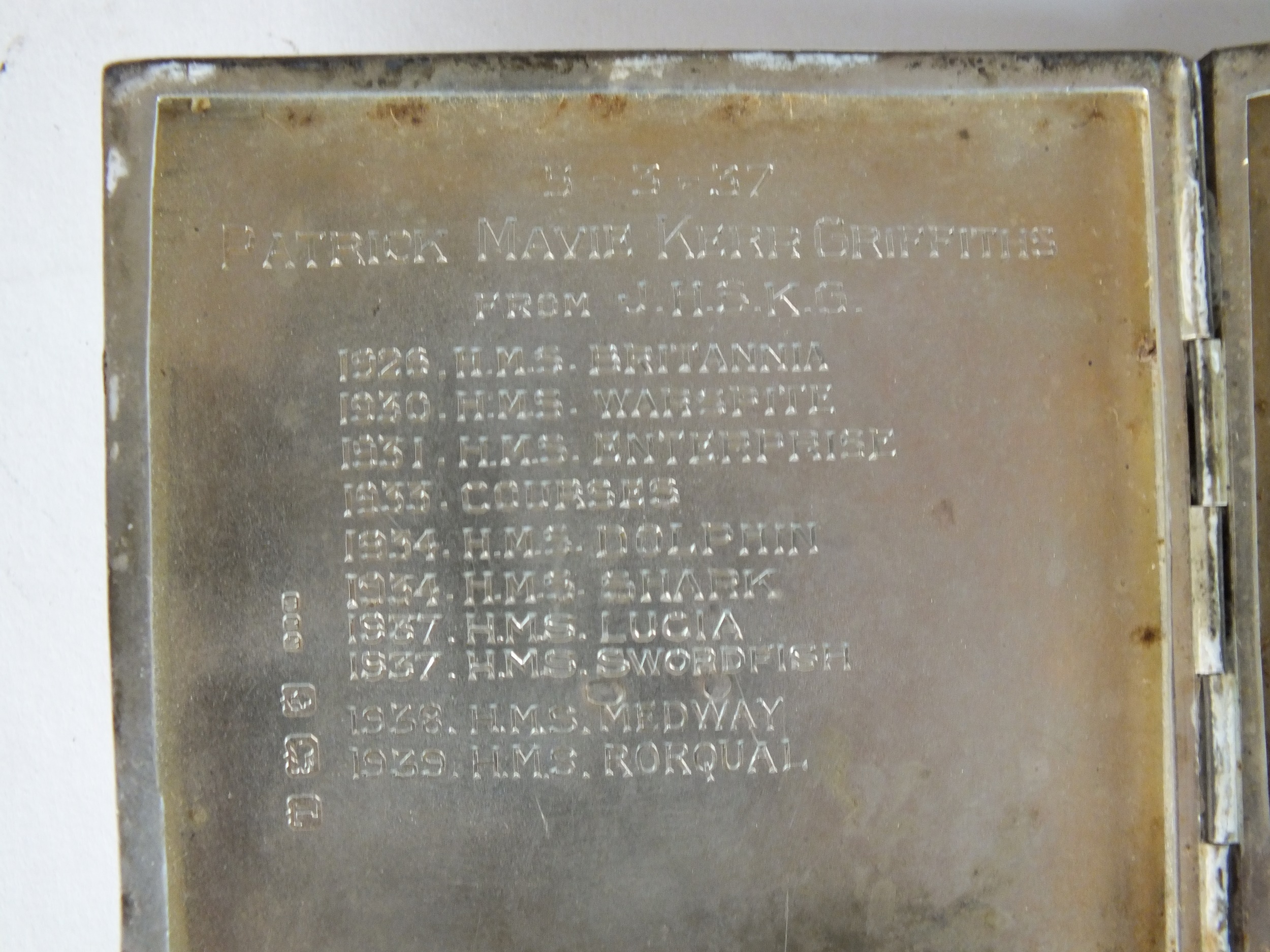 Commanding Officer of the HMS Thames Cdr Dennis Vaughan Sprague was killed outright and Lt Griffiths of HMS Rorqual was transported to hospital, later succumbing to his injuries in hospital on 5th July 1940. In total, casualties on both sides amounted to three British and one French dead.  The relationship between the British and French only further soured when the British attempted to repatriate the captured French soldiers and the British hospital ship carrying them back to France was sunk by the German, with many French blaming the British for their deaths.
Furthermore, Lt. Patrick Griffiths was the brother of Guy Griffiths, the first Royal Navy officer to be captured in the Second World War, 11 days after it started. During his internment in Stalag Luft III, Guy Griffiths used his cartoons to leak information and also forged personal documents for the escapees, as famously depicted in The Great Escape.
---
Timed Auction - Militaria including German Third Reich
and Military Surplus
Starts: Fri, 9th Jul 2021 10:00
Ends: Tue, 27th Jul 2021 19:00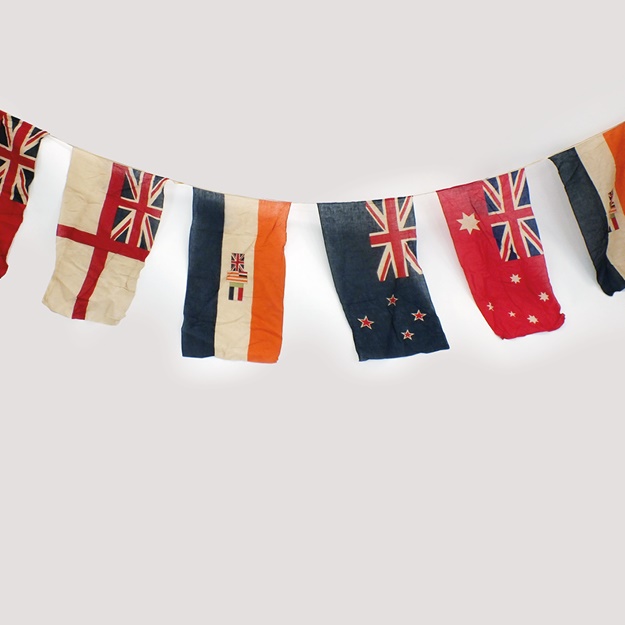 Contact Militaria Specialist Caroline Dennard