A rare but damaged Chinese vase dating to the Yongzheng period (1723-1735) that was discovered during a valuation day in Southport some years ago was sold for £150,000 
---
Rare Chinese vase discovered in Southport sells for £150,000
An Asian art and European ceramics specialist who discovered a broken Chinese vase in Southport that sold for £150,000 at auction, is returning to the area next week on the trail of more treasures.
Alexander Clement from Halls, a leading regional auction house based in Shrewsbury, will be available on Tuesday, May the 2nd to make home visits to view collections and individual pieces in Southport and surrounding area where he has made several exciting discoveries over the years. 
Alexander Clement takes up the story, ''The most memorable piece was a rare Chinese vase dating to the Yongzheng period (1723-1735) was discovered during a valuation day in Southport. The vase, a Tianqiuping bottle form, was damaged but beautifully decorated in blue and white with auspicious flowers and bore a seal reign mark.''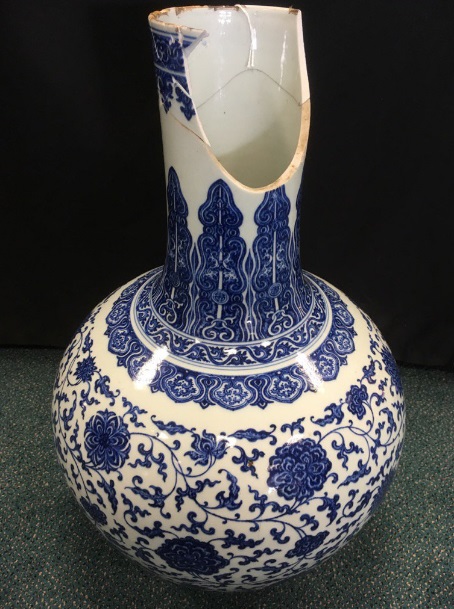 Despite sustaining damage to the rim many years previously and being left unrepaired, the vase was reconstructed by specialists at Halls Fine Art in Shrewsbury before being cataloged for sale. The unusual vase generated a huge amount of pre-sale interest, with bidders in the room and several phone lines booked come sale day. The hammer eventually fell to a phone bidder in mainland China at £150,000 (+fees), much to the delight of the Southport owner, who had no idea of its value.
Alexander Clement said, "It was an exceptional piece. The decoration in the Ming style is hugely popular with collectors in China, particularly when the subject matter is significant to their culture and mythology. We were delighted it got so much interest, particularly given the damage. It's the sort of life-changing result that we are always looking out for."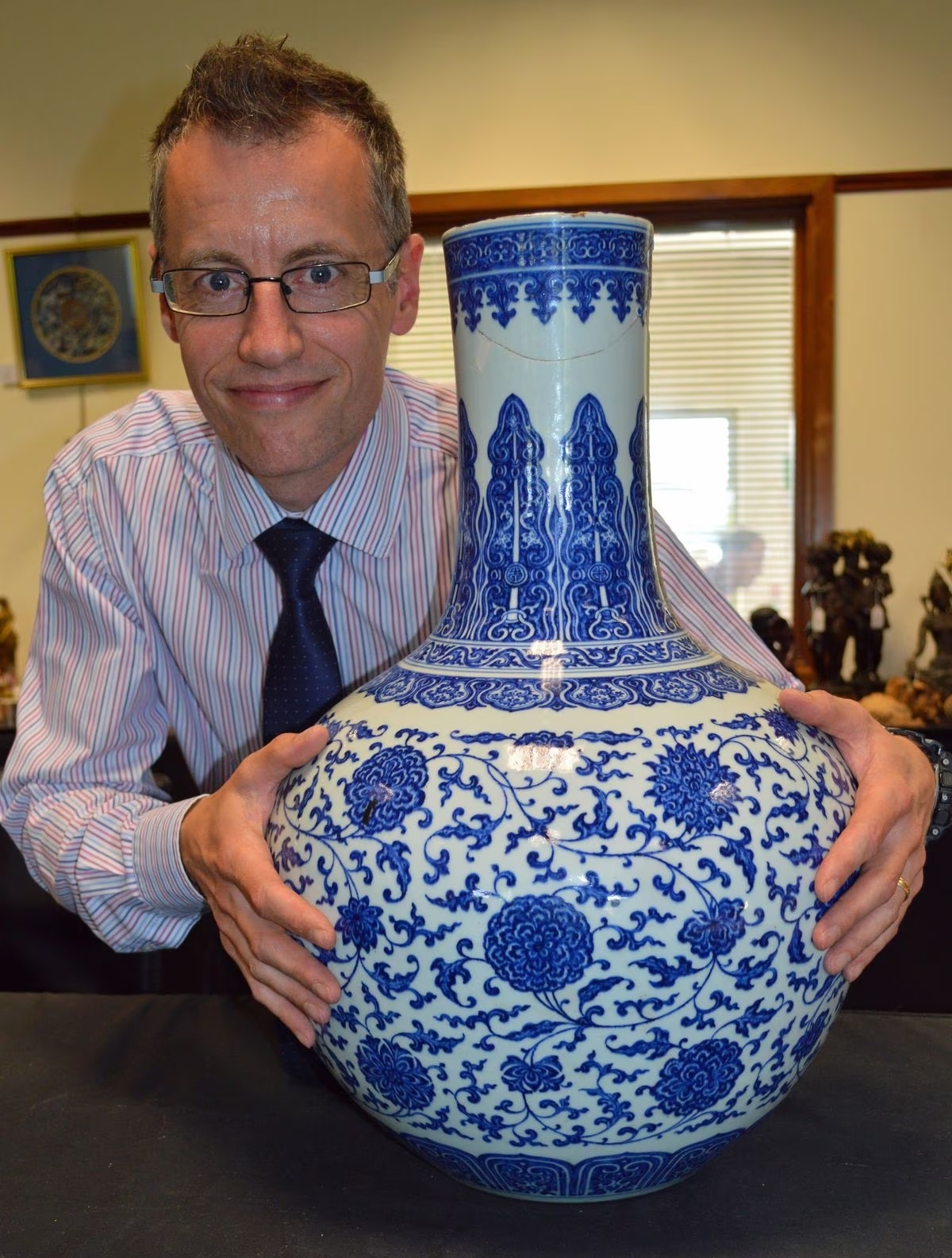 Following the success of the recent valuation day in Southport, Halls Fine Art valuers will be returning to the town to seek out more treasures to place in auction. They will be at Meols Hall in Churchtown on Tuesday 2nd May from 10am until 2pm, looking forward to meeting residents of the town to value their antiques, art, collectibles, and jewellery.
This is a fantastic opportunity for residents of Southport to discover the value of their items and potentially uncover hidden gems, as well as for collectors and enthusiasts to find unique pieces of art and antiques to add to their collections.
For further details or to book a valuation appointment, please contact Alexander Clement at Halls Fine Art on T: 01743 450700 or E: fineart@hallsgb.com.