This superb William IV specimen marble, or pietre dura, centre table has been consigned for our Spring Sale next March. It is about 60cm diameter and would have been centre stage in the hall of a grand town, or country house in the 1830s.
It was a statement piece then and still is today. Far from being pigeon-holed as dull in colour, this is anything but, with a radiating display of multi-coloured marbles. Often the pietre dura tops were bought in Italy (usually on a grand tour) and shipped home.
Once back in the UK the owner would have approached a cabinet maker for custom-made base. Unusually this is all original. Frequently, these tables are not, with matched bases, or later tops etc.
This is estimated at £2,000 - £3,000, but despite its damage and given its originality might surprise onlookers on the day.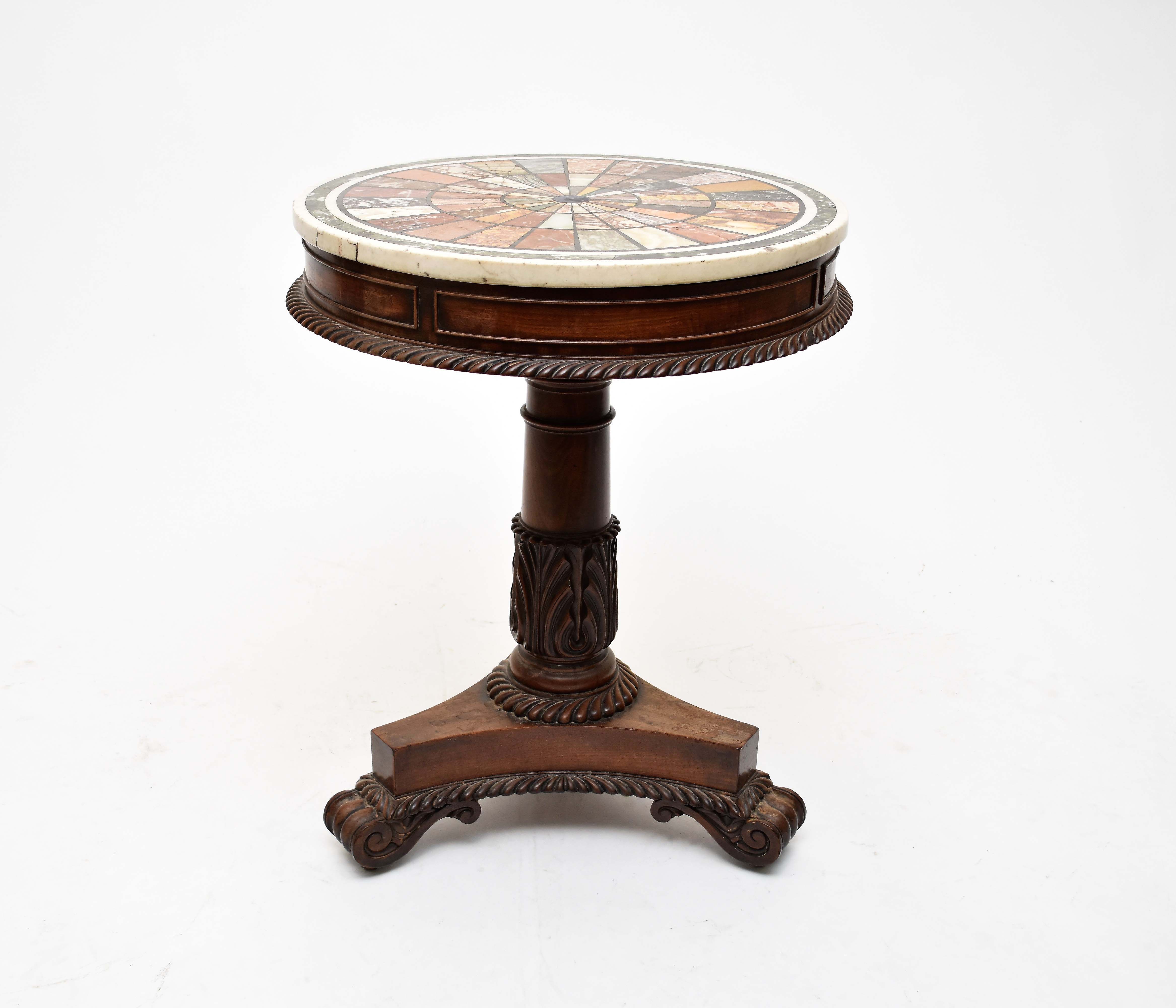 ---
To consign to The Spring Auction