A 19th century umbrella of Queen Victoria interest
The Autumn Auction | 15th September
03/09/2021
Lot 320:
A 19th century cane-handled umbrella or parasol by Gloria of London,
with beige cotton linen canopy, lined in dark blue, the cane stem with plain hook handle, in an associated card box inscribed in ink 'This umbrella & parasol given to Sir Alfred Rice-Oxley by Mrs Tuck of Kensington Palace, formerly belonging to Her Majesty Queen Victoria', 91cm long.
Provenance: Sir Alfred Rice-Oxley (1856-1941), thence by descent to the vendor.
Footnote: Sir Alfred Rice-Oxley was Physician-in-Ordinary to Princess Beatrice (1857-1944), who moved into Kensington Palace circa 1896, following the death of her husband, Prince Henry. The label on the present lot indicates the umbrella or parasol was given to Rice-Oxley by Mrs Tuck which refers to Selina Tuck, Queen Victoria's devoted head dresser. It was Mrs Tuck who later prepared Her Majesty's coffin with specified favourite items and accessories, under instructions left for her by the Queen which were relayed to her personal physician, Sir James Reid.
Estimate: £800 - £1,200
---
The Autumn Auction
15th September 10am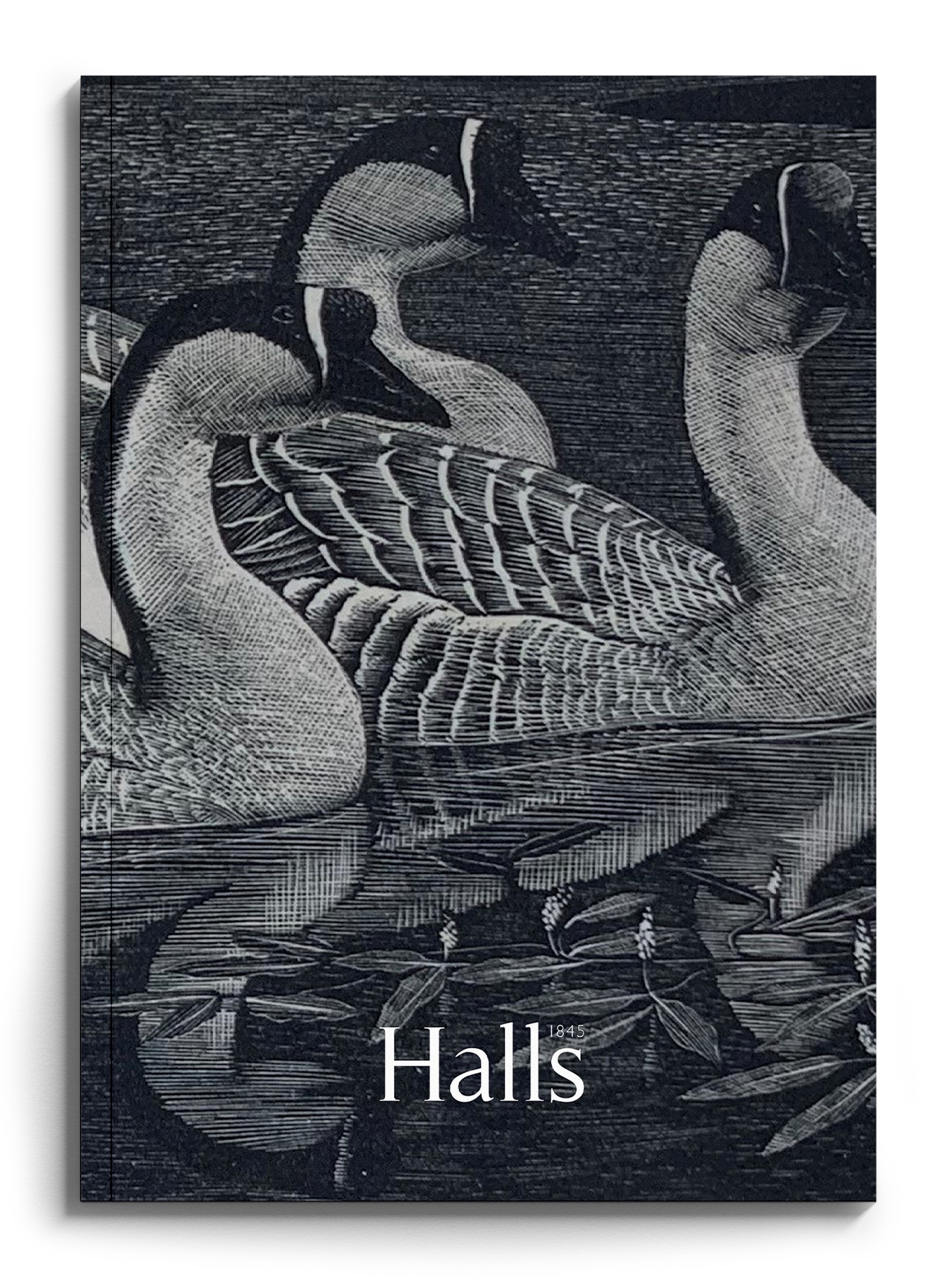 Telephone 01743 450 700
or Email fineart@hallsgb.com for sale enquiries