Generally, one never knows what is going to be seen on a valuation day, which means there is always an atmosphere of anticipation at these events. Recently, on an in-house valuation at Halls Fine Art in Battlefield, Shrewsbury, a Welsh client brought in two interesting lots for appraisal.
The first was the late 19th century model of the market hall in Llanidloes and the second was the painted treen figure of a gentleman with his right arm raised. The latter is earlier than the model, dating to the early 19th century, but both share something in common. They are both termed 'naïve'. Rather than inferring they are not professionally made to sell, this term indicates a simplicity and an absence of sophistication. Naïve art refers to work produced by artists/makers without formal training in a guild, a school, or an academy. This is still a collectable field, as evidenced by the rise in value of Alfred Wallis's paintings and the continued interest in folk art to give just two examples.
Lot 342 - An early 19th century painted, carved treen, advertising figure,
probably for tobacco, of a man 
Estimate: £500 - £700

Here the similarities end, for the figure was intended to advertise the wares of a shop and would have been placed beneath a shop's fascia on a plinth of some sort, but above or by the entrance, tied to the property using the wrought iron staple on the man's back. It would have held something in its right hand, most probably a pipe, owing to similarities with others that have appeared on the market. Consequently, the purpose of this figure was advertising and, in all likelihood, it would have been found outside a tobacconist's premises in a town, or city. Larger examples would have been placed outside the merchant's doorway, right on the pavement. Naïve art afficionados will be interested in both pieces, but there is another group of devotees. Like much that is related to advertising, such as old glass brewery or enamelled signs, these figures are collectible too and so there will be several groups of buyers that will compete for the figure.
Lot 337: A painted model of the Market Hall in Llanidloes, circa 1900
Estimate: £400 - £600

VIEW LOT

The model may have been made by a budding architect, but it is more likely to have been made by a local for the anniversary of the erection of the building, a change in its development, or just as an exercise in producing a tangible representation of a principal town landmark. Who knows, maybe a competition or school project was the true impetus behind its inception.

The figure is 61cm high and is estimated at £500-600. The model of the market hall is predicted to sell for between £400 and £600. Both will be in Halls' Xmas sale on the 8th of December. Will the model end up back in Wales and the figure elsewhere? Given we know the model is of Llanidloes Market Hall most would bet on its return to its home town, but who knows about the tobacco figure, for its origins are unknown. It is ironic that we know where one is produced, but not the reason for its creation, but for the other it's vice versa.
---



The Christmas Auction



8th December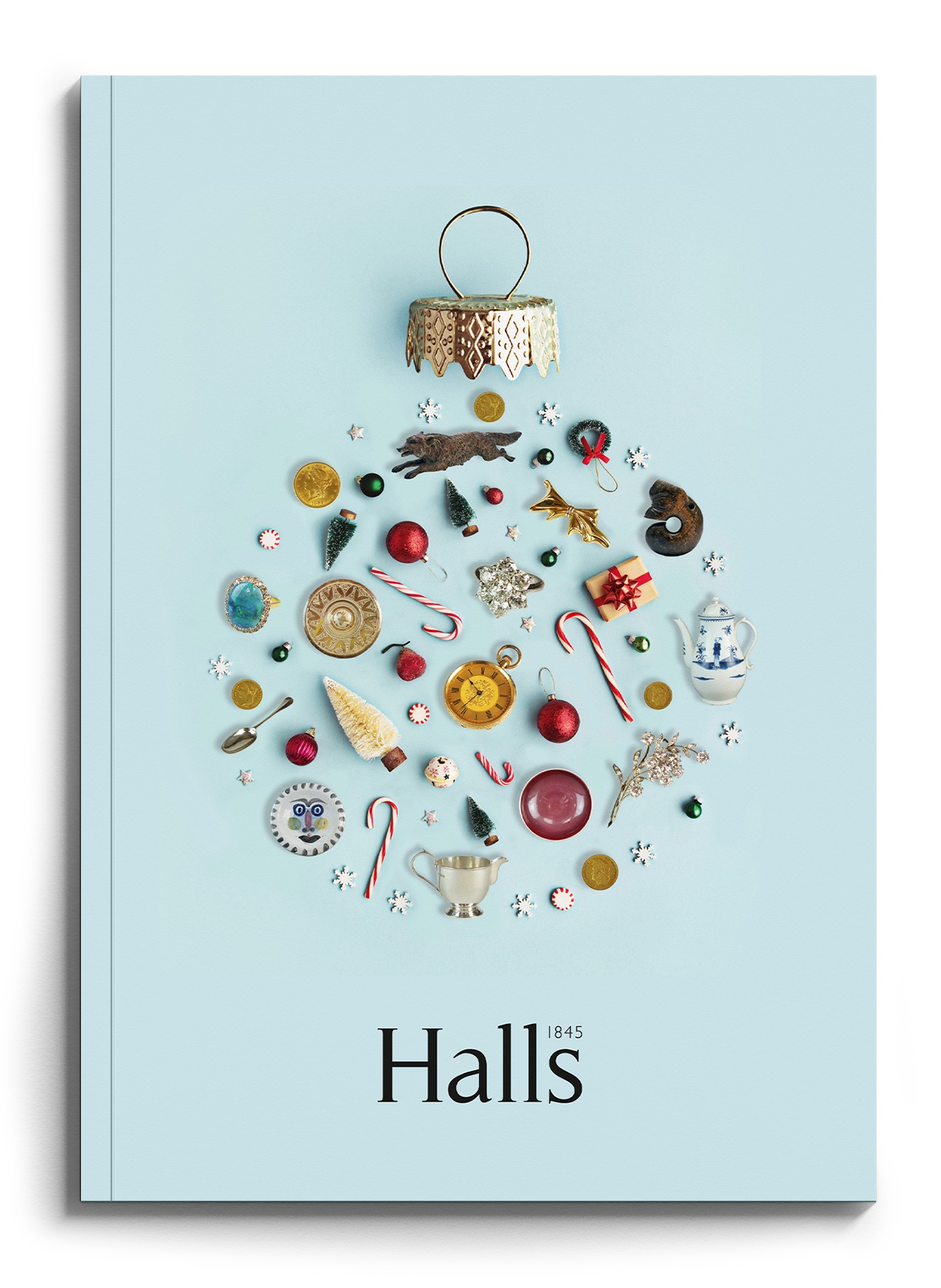 For sale enquiries
T: 01743 450 700 / E: fineart@hallsgb.com